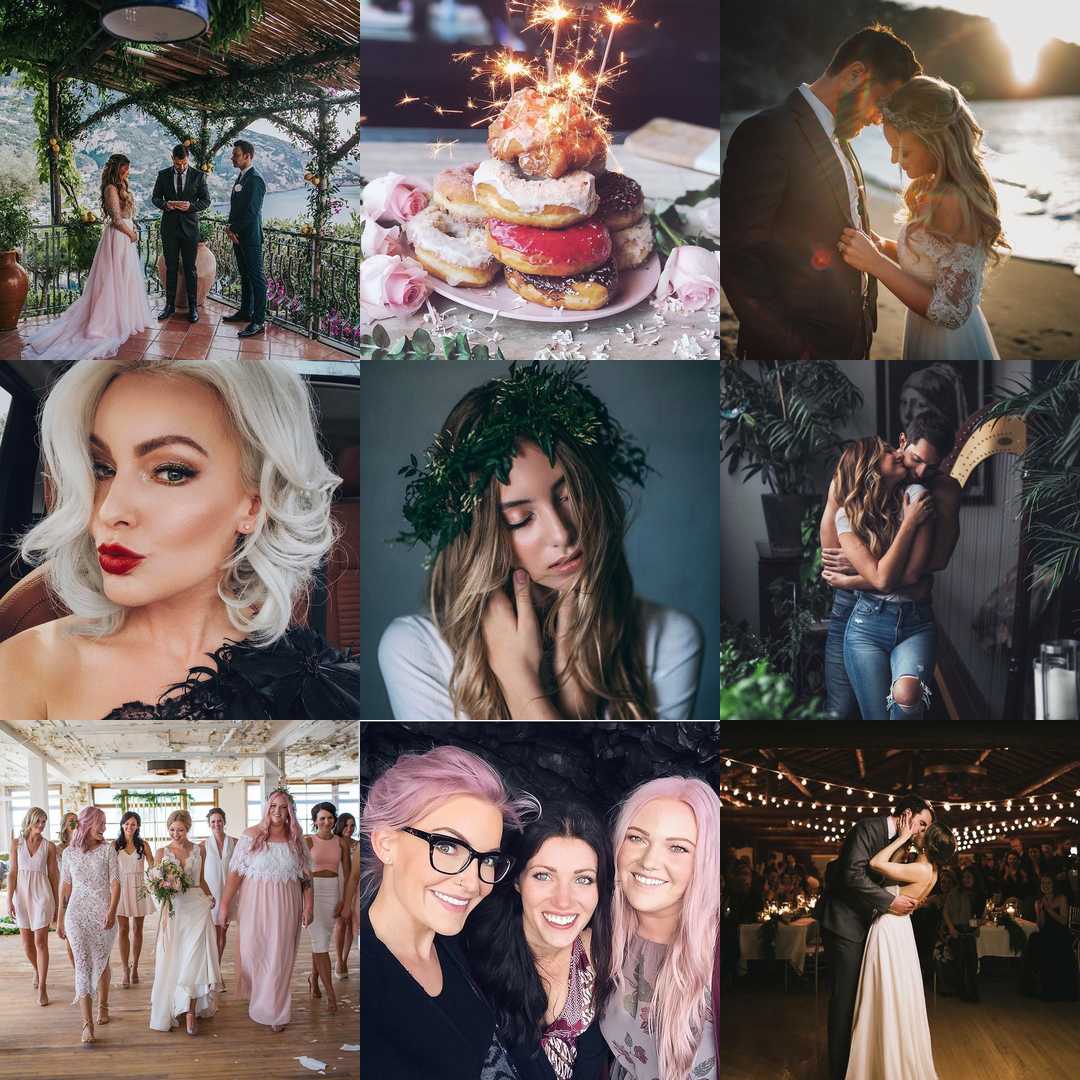 2017 brought so many adventures and changes for Behind the Blush and we wanted to take the time to thank each and every client, family member, friend and supporter that we have for helping make our year the best yet!! We got to expand our team to include Caitlyn and Diane and ended up traveling the world! Check out our 2017 year in review below and we cannot wait to see what 2018 holds for us.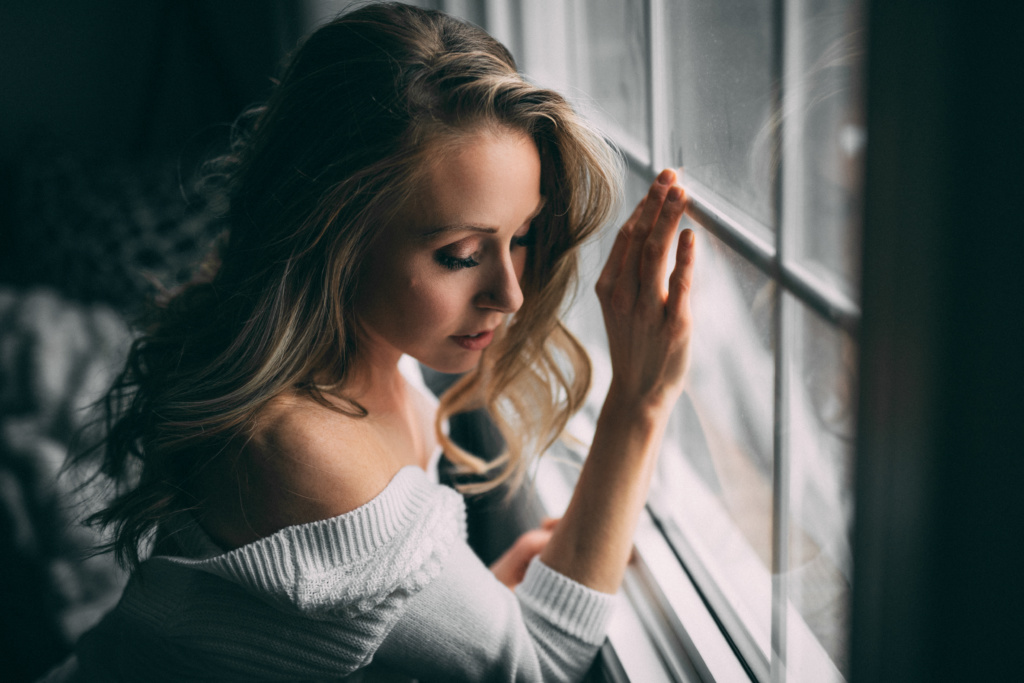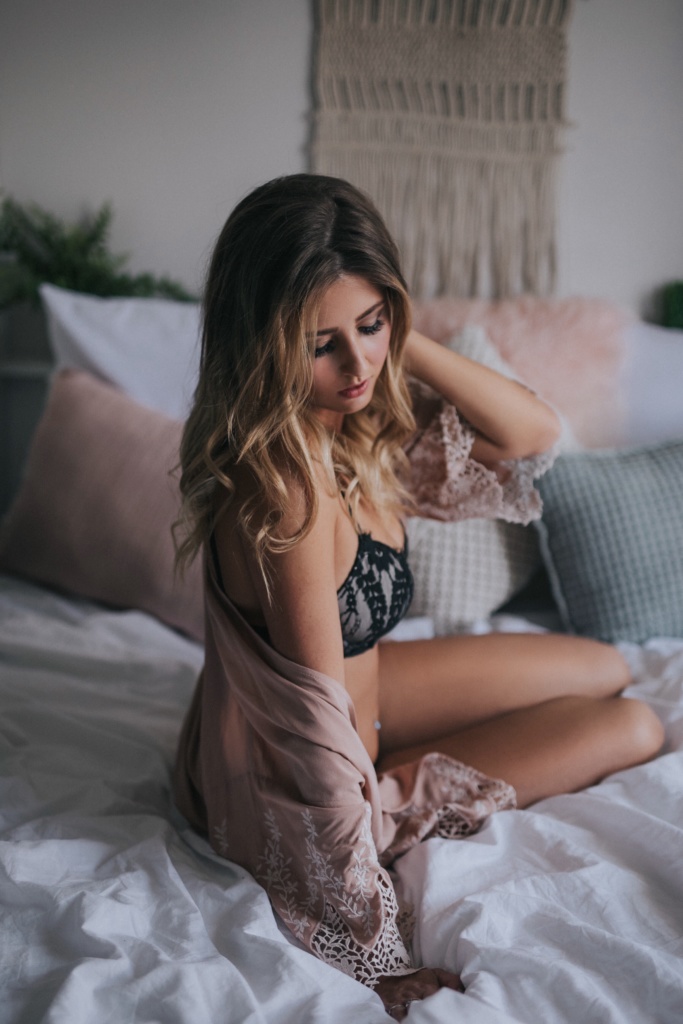 Our 2017 year started out with some boudoir beauties while working with Nicole Ashley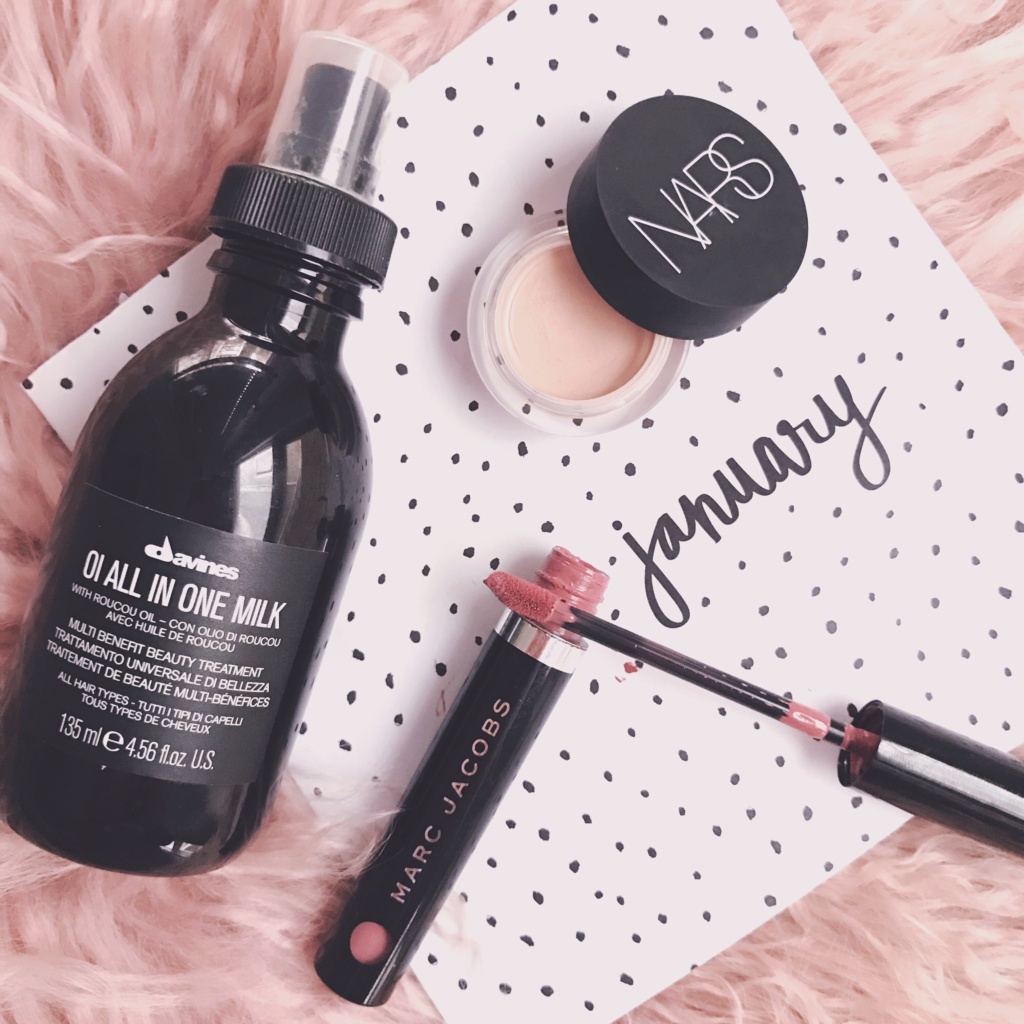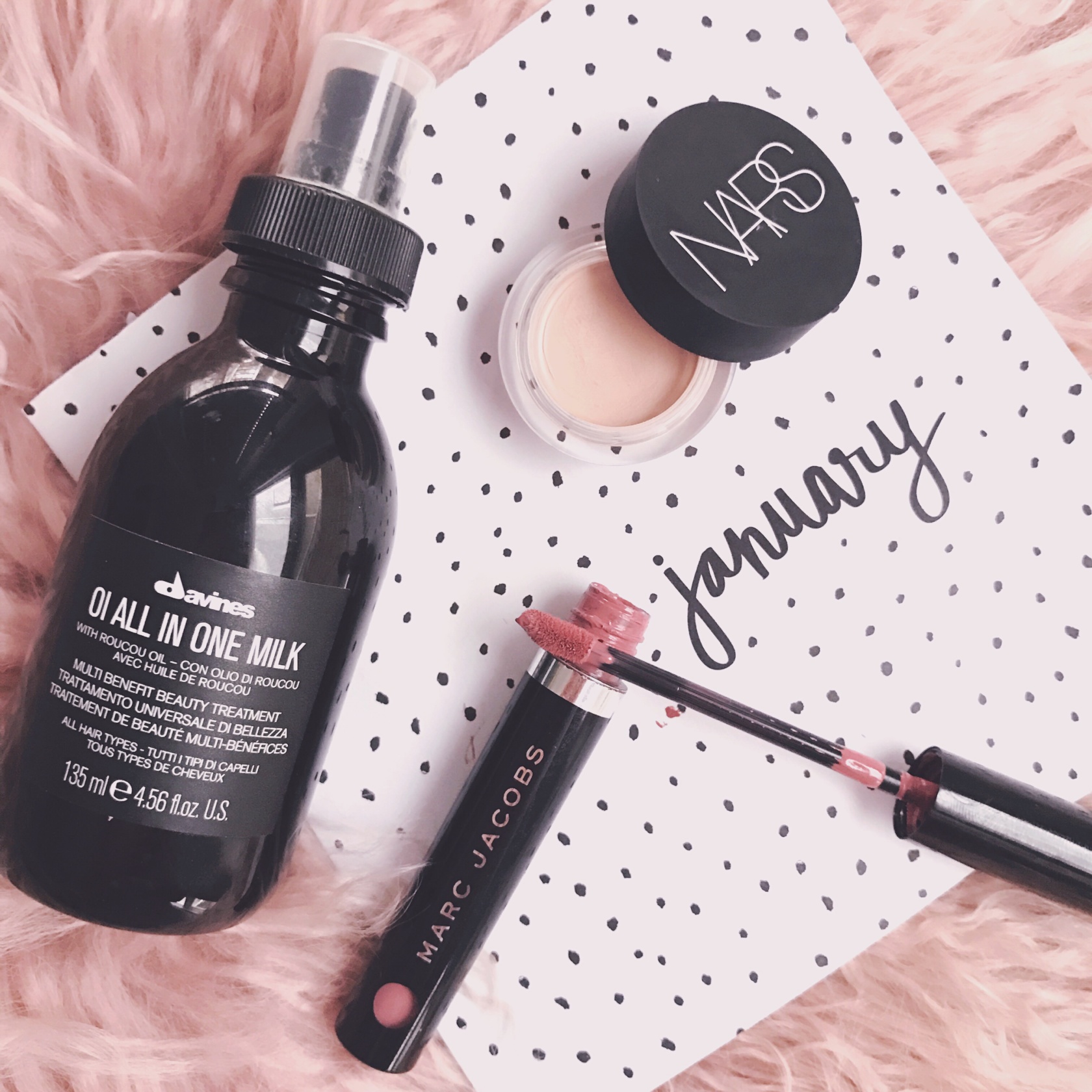 We also started a monthly favorite series to share our product loves with everyone and do reviews on products that really wowed us. Check them out here for January, February, March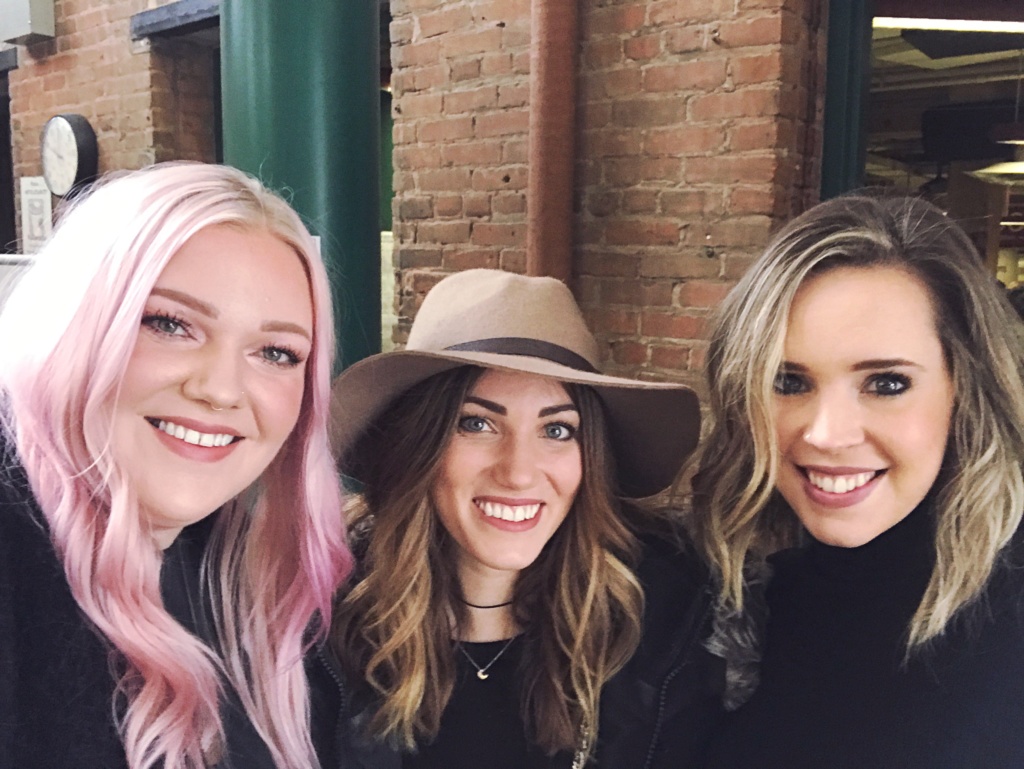 Our good friend Suzanna asked to come speak at her school's Career Day and we presented a talk on how we started our small business and followed our dreams to create Behind the Blush. This is selfie we took with Suz right after our talk!
We worked with Lululemon again for one of their Ambassador Love shoots for Meg in her studio. Photo by Nicole Ashley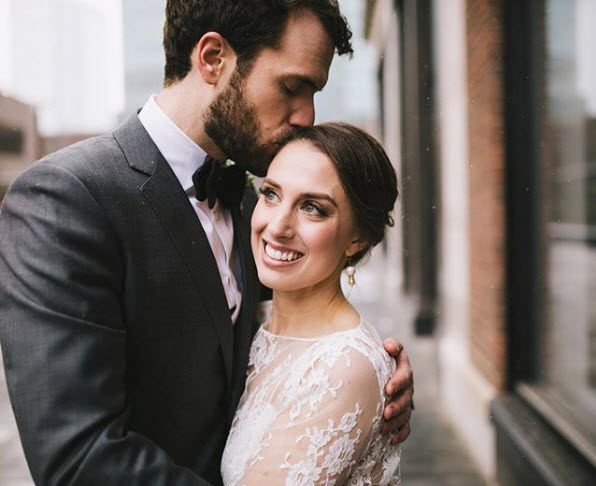 Laurence and Oliver tied the knot in February. Photo by Woodland Photography Co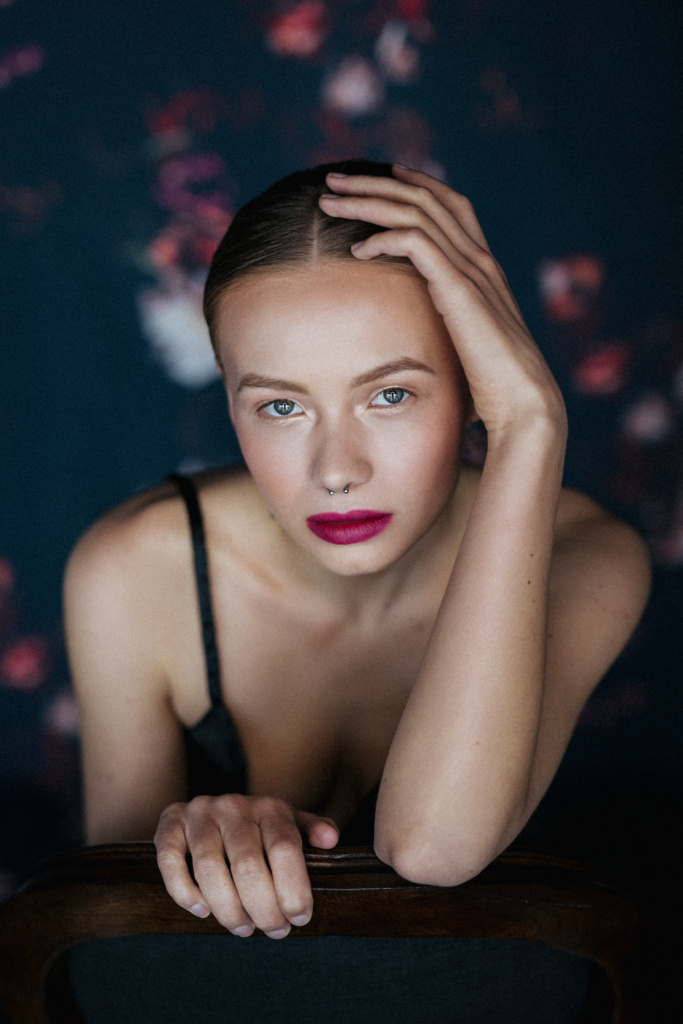 In February we did a collaboration with Nicole Ashley to shoot some different beauty looks on the stunning Jaeda from Mode Models. You can check out all of the photos here!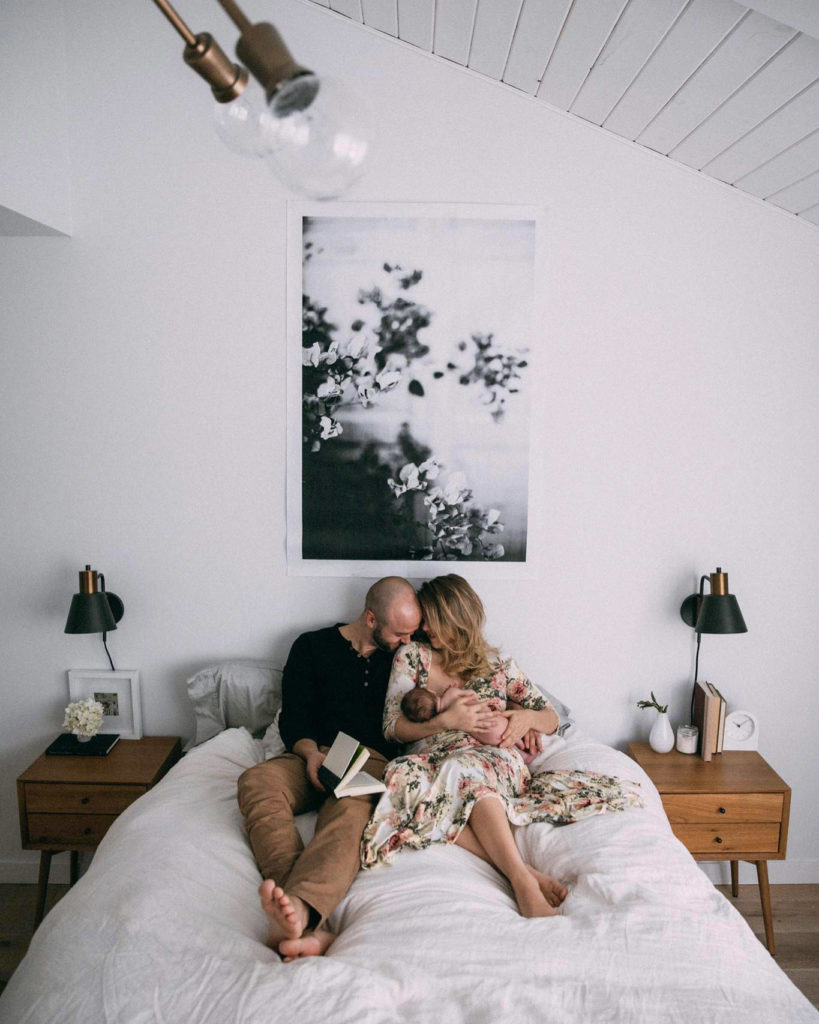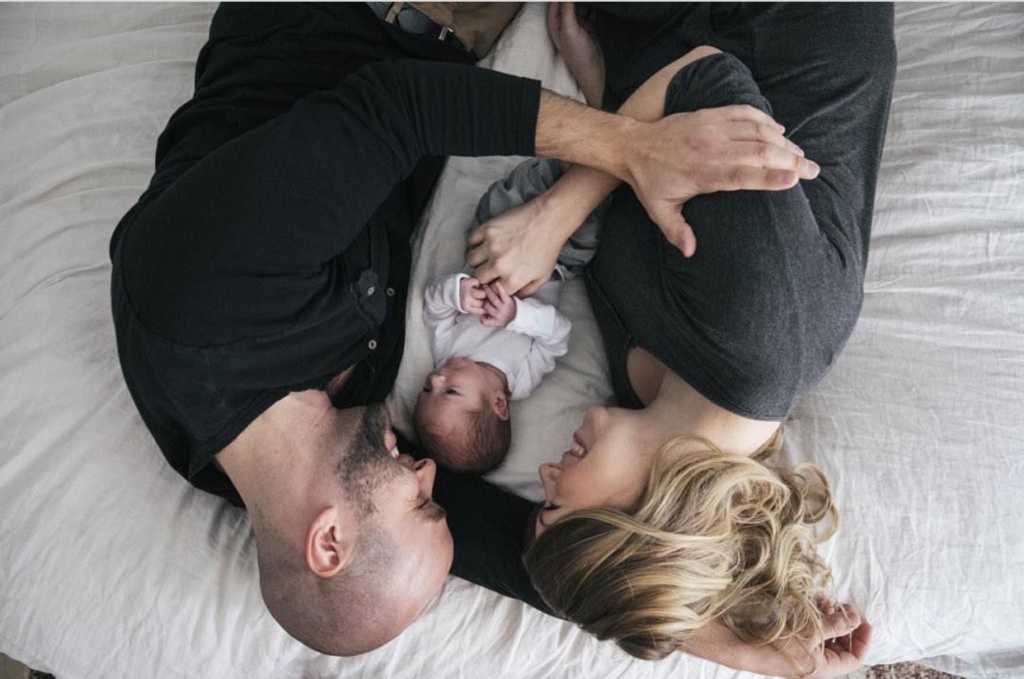 In February our good friends Ryan and Kristina welcomed their baby boy Jack into the world and we worked with Nicole Ashley on this newborn session.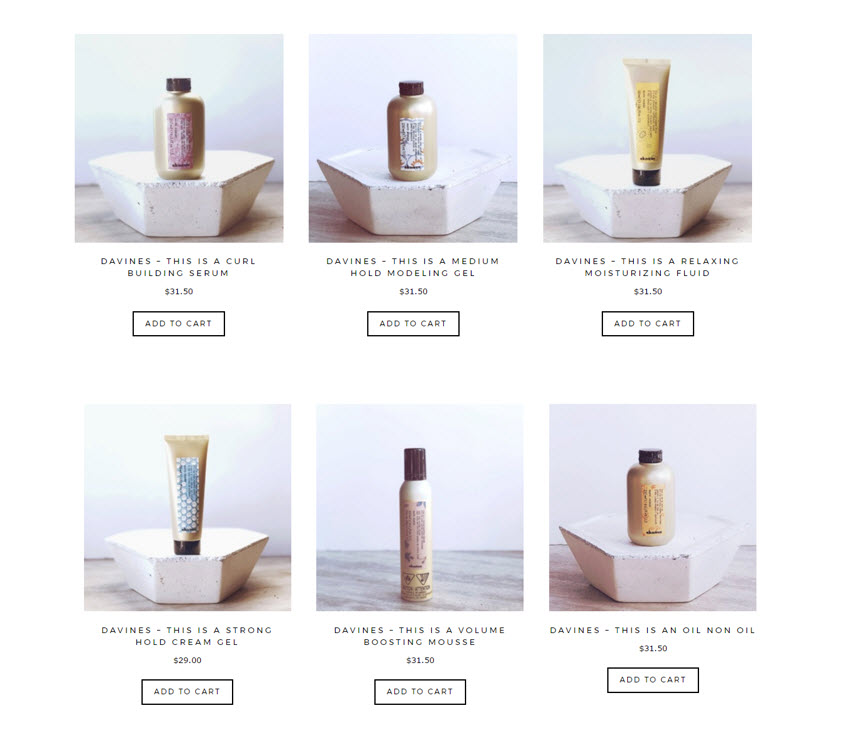 We've expanded to sell hair product on our site! Check out our shop here!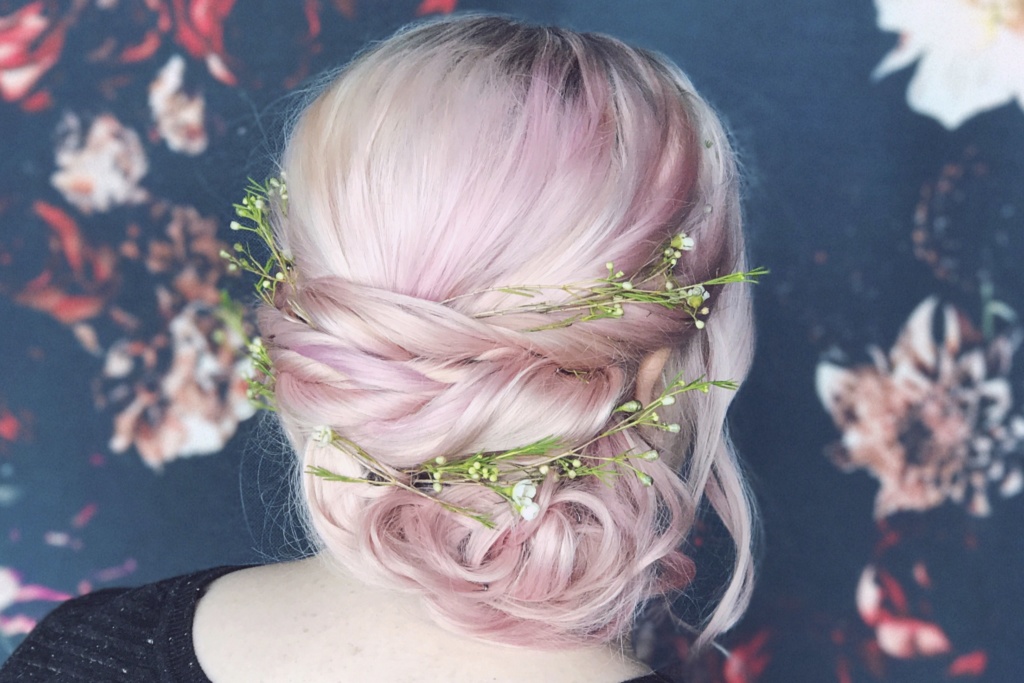 The same day that we worked with Jaeda we also filmed a hair tutorial and you can see the full video for that here!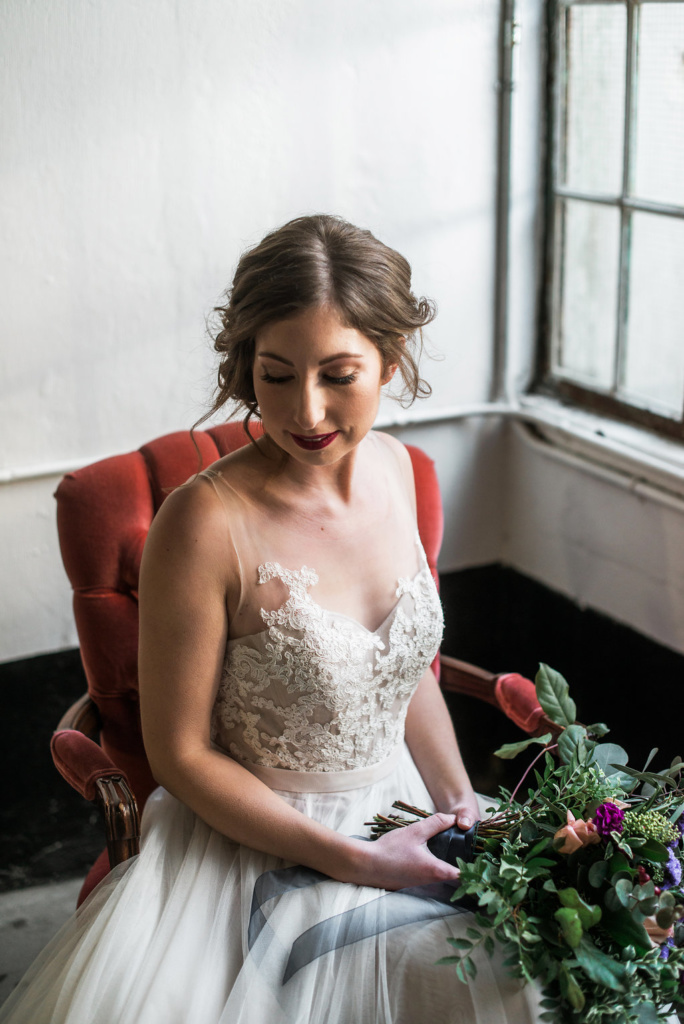 In February we did a styled shoot with an amazing team and in May the shoot was featured on Artfully Wed. Check out the full post here!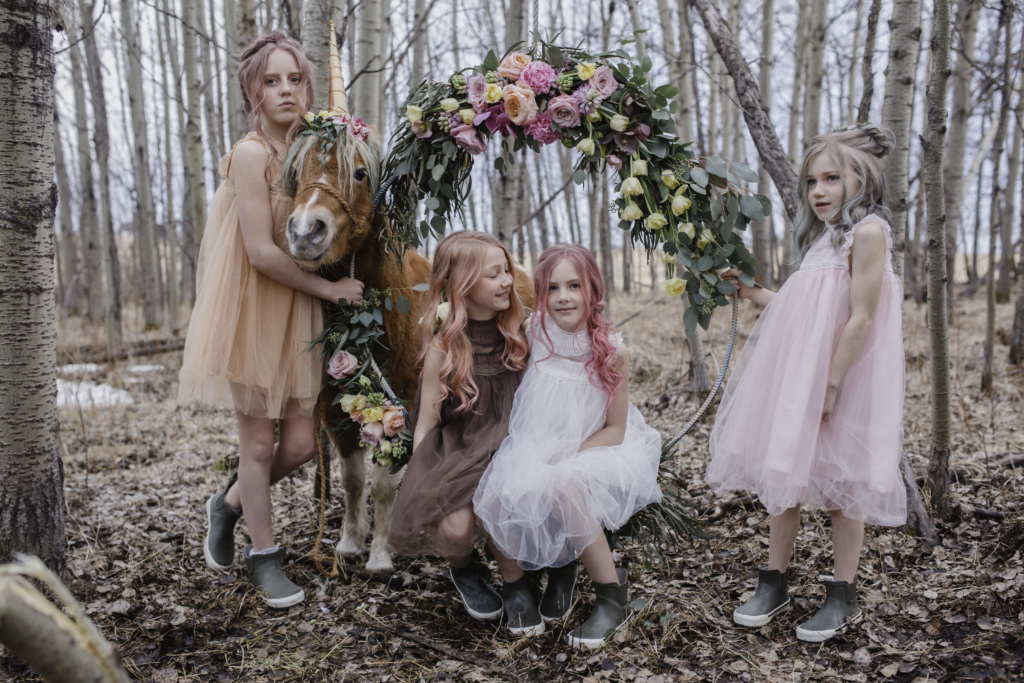 In March we worked with an amazing team of FaBLOOMosity, The Skinny, and Carmen Freemark to create some pastel magic on this kids styled shoot. See more images on our full blog posts here and here.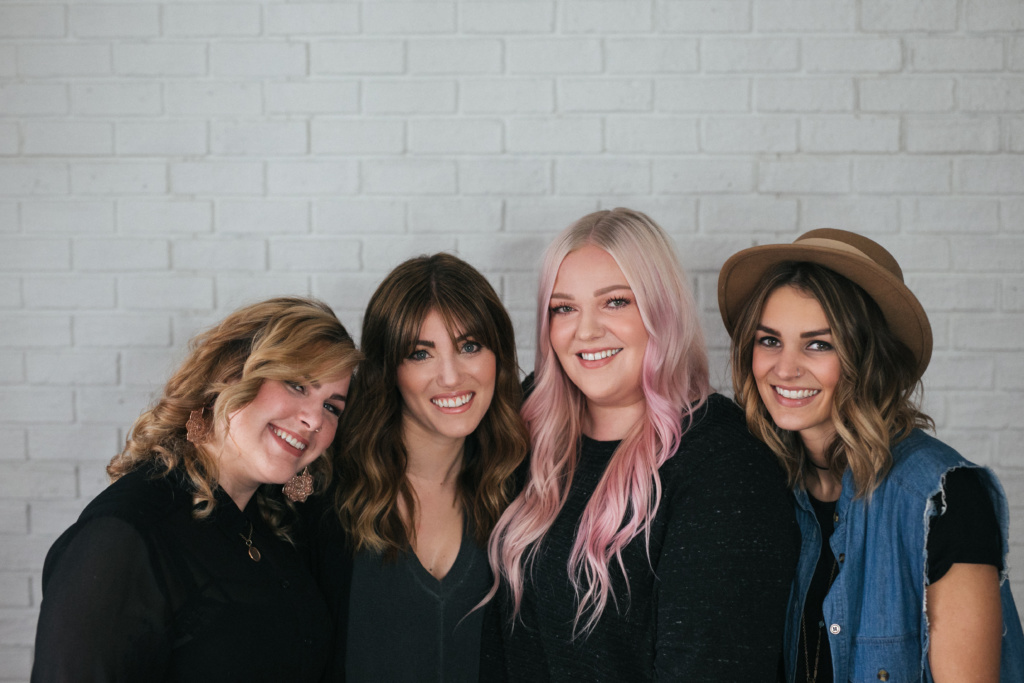 Perhaps the most exciting news of 2017 for us was expanding our duo to a team of four to include Caitlyn and Diane! Photo by Nicole Ashley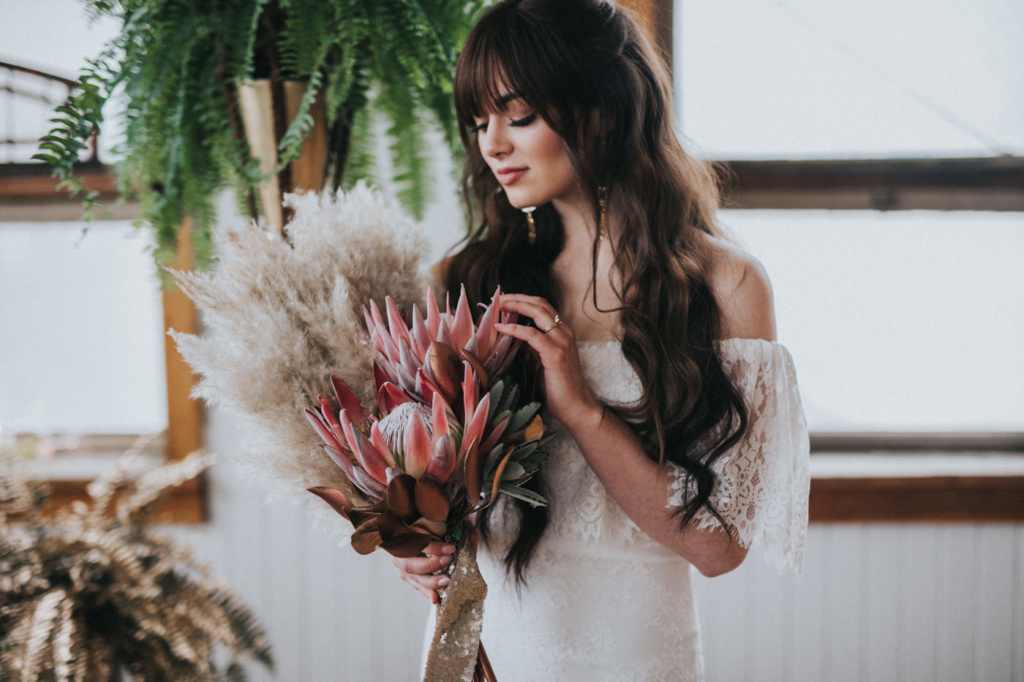 In April we also worked on this styled shoot that got featured in Green Wedding Shoes. We loved this session as we got to collaborate with so many amazing local brands and helped with styling the shoot. To see more images and all the vendor credits check out our full blog post here! Photo by Nicole Ashley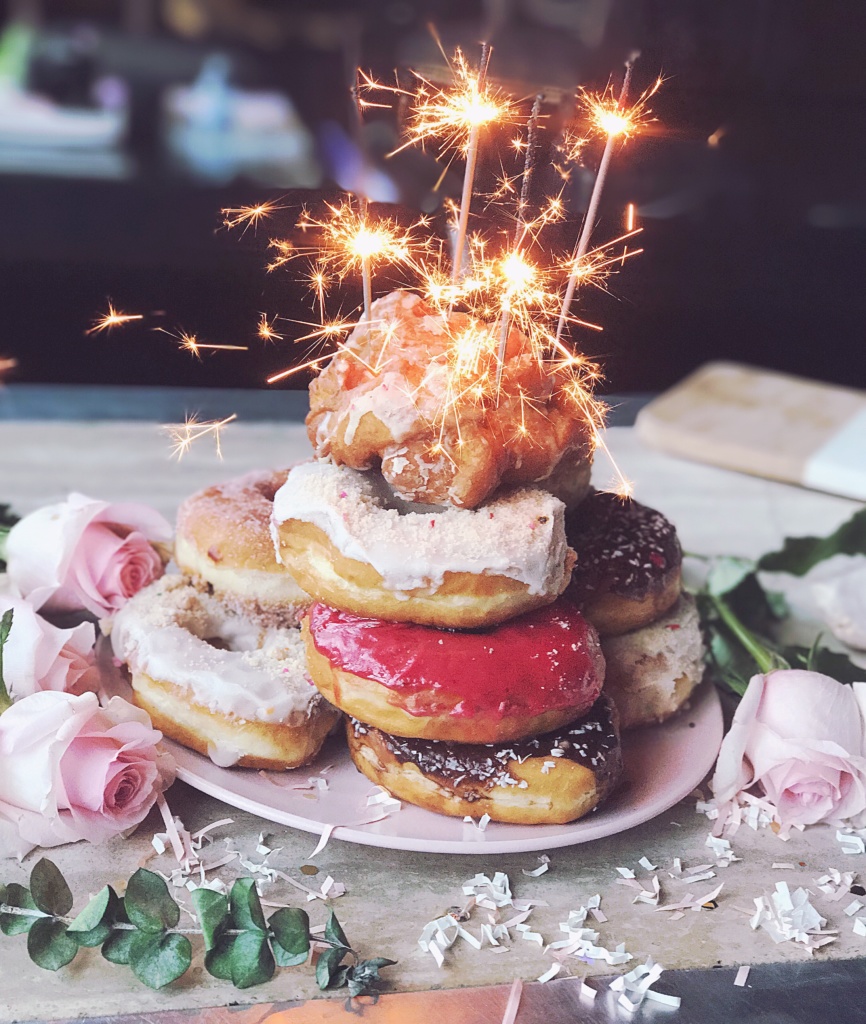 In May we celebrated our 4th anniversary as Behind the Blush and also took on the adventure of traveling to Europe for an Elopement and Engagement session.
We could not be more thrilled that Andrew and Kirsten's cozy loft engagement session was featured on Junebug Weddings and you can check out the full feature here! Photo by Nicole Ashley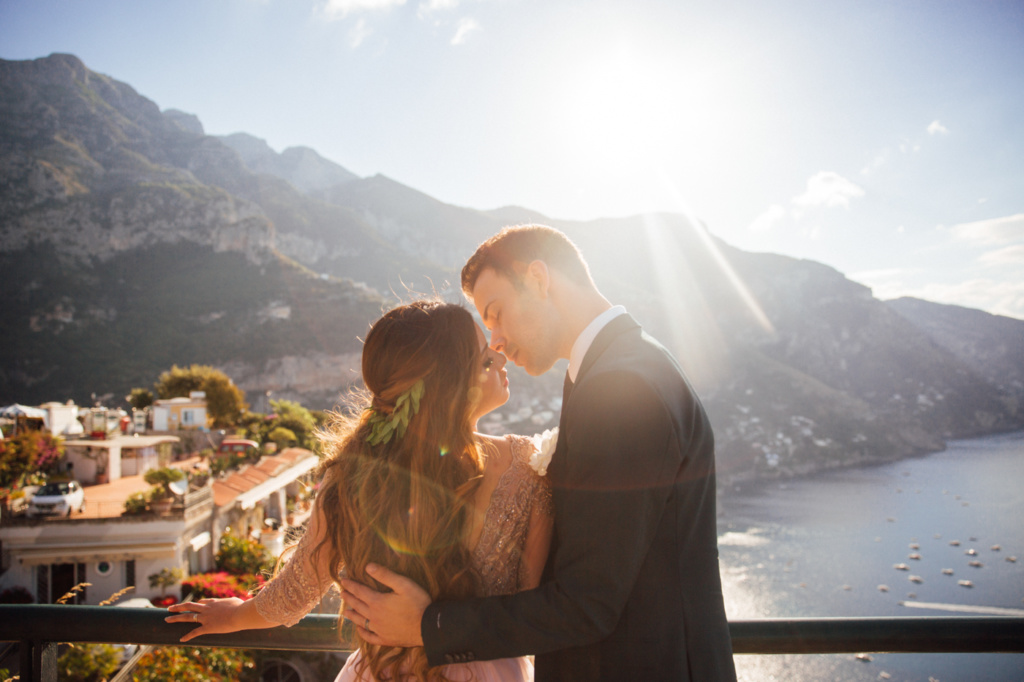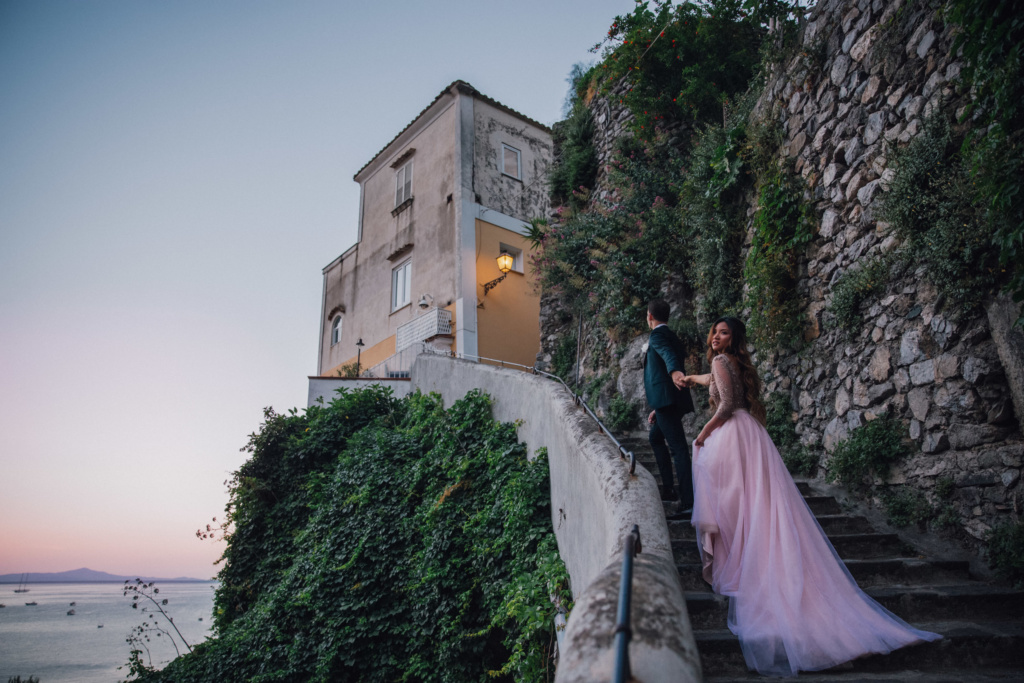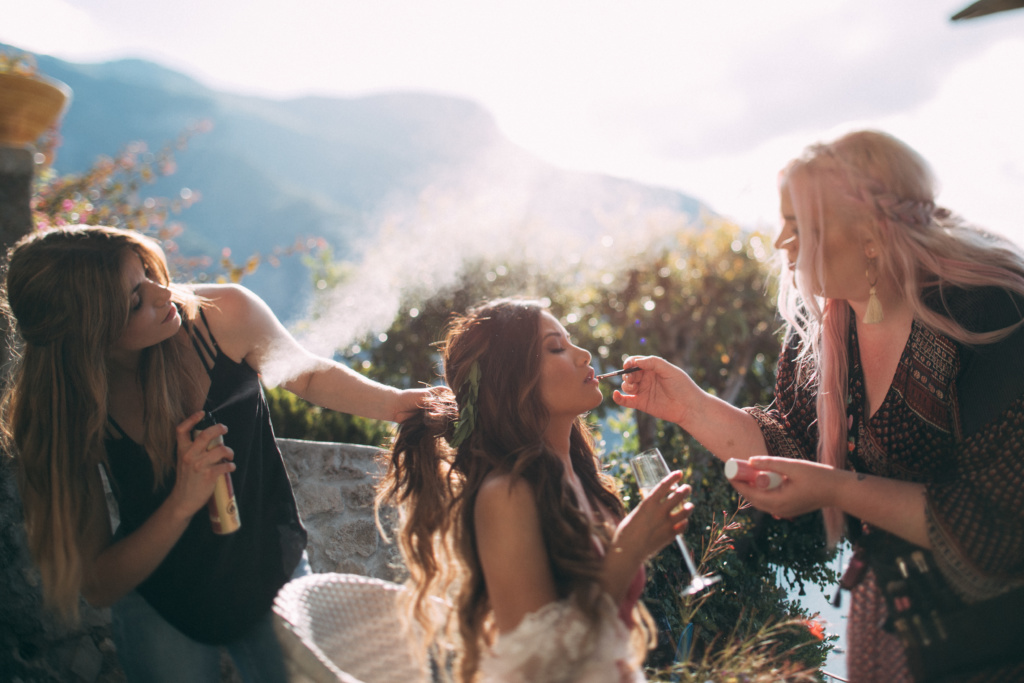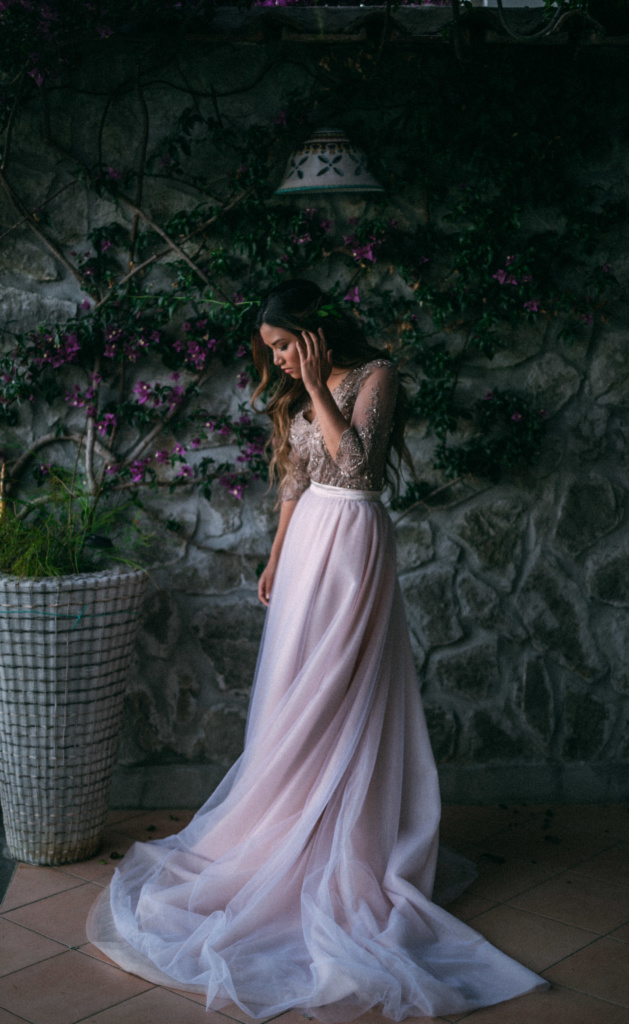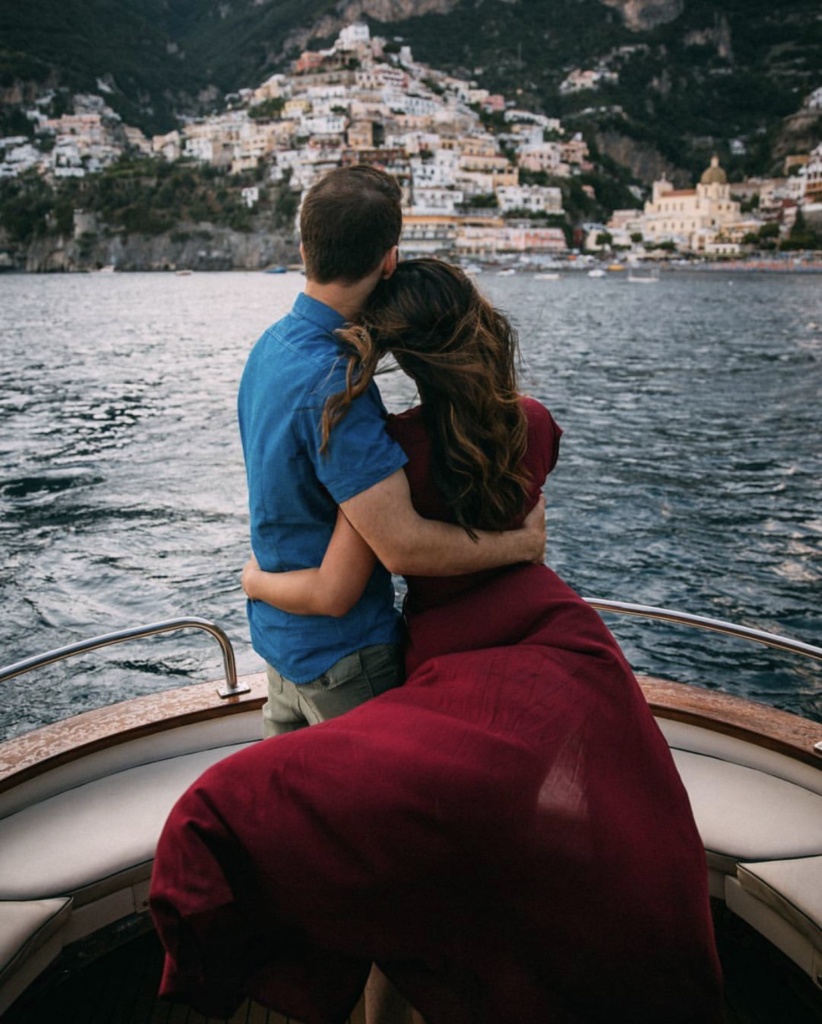 In May we departed from Edmonton for the Elopement of a lifetime in Positano, Italy where Kim and Chris tied the knot. Every corner of the town held so much beauty and we are so grateful for our amazing friends/clients that brought us along with them. To see more photos from their wedding visit our full blog post here! They also did a day after session where they rented a boat and we got to see the amazing Amalfi coast. Photo by Nicole Ashley.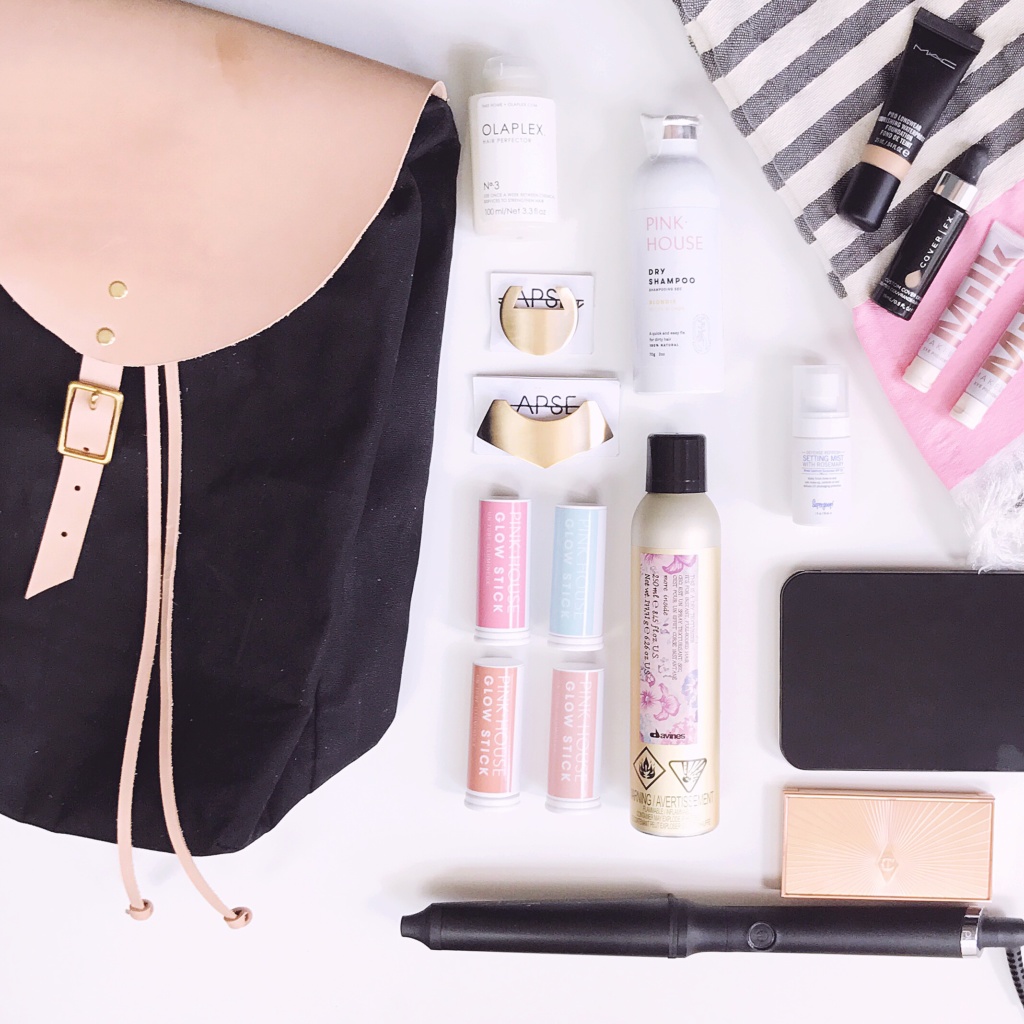 We often get questions as pro artists what we pack on our trips so we thought we would share our kit essentials for everyone here.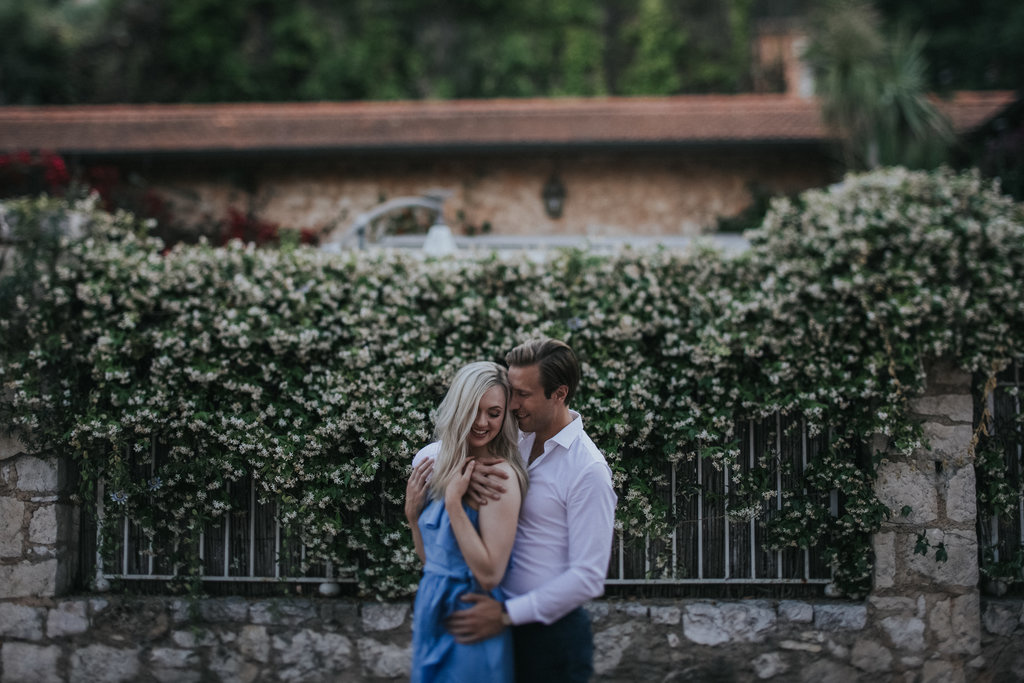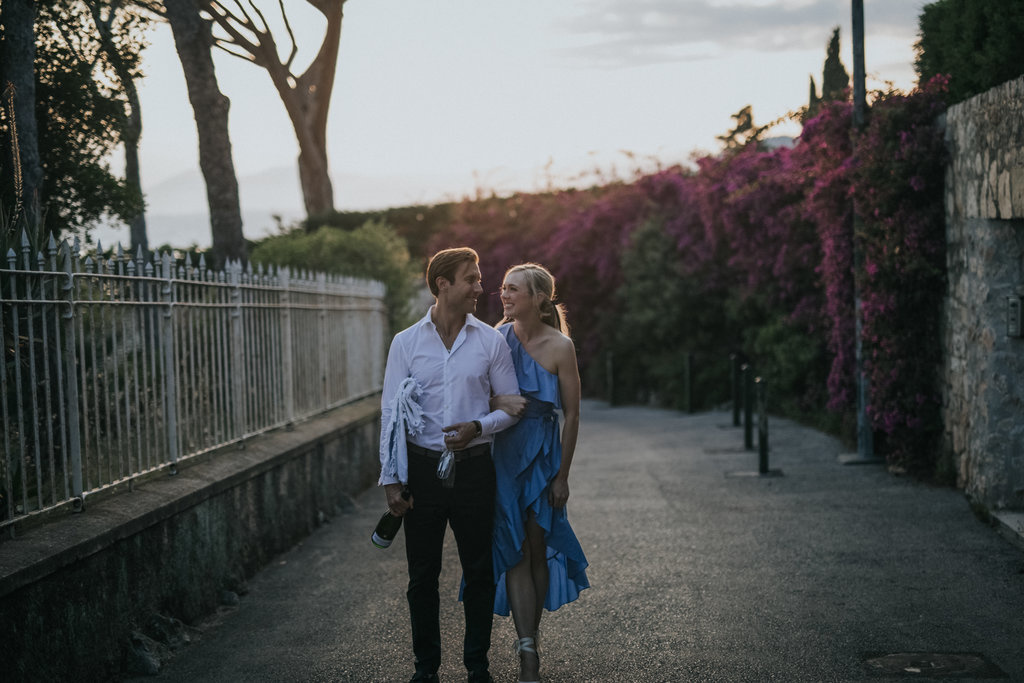 It worked out in our favor that we were in Europe in May because one of our couples we were working with on their wedding later in the summer was in Nice, France, and Nicole and Janna traveled there to do Kailey and Dave's engagement session! To see more from their session click here. Photo by Nicole Ashley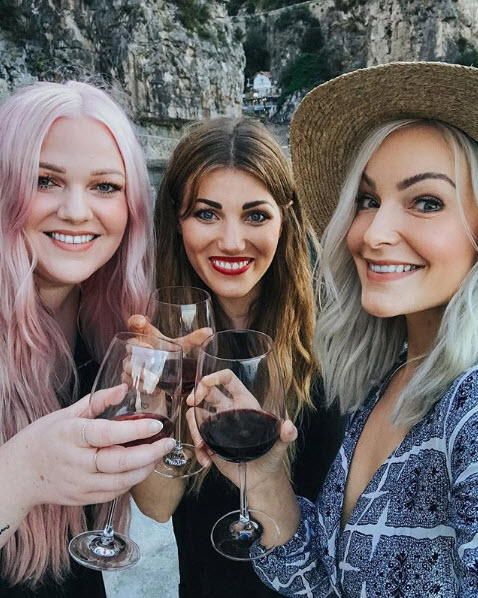 After we left Nice, France we met up with Stefanie and Drew in Croatia and we couldn't miss the opportunity shoot a session there. Photo by Nicole Ashley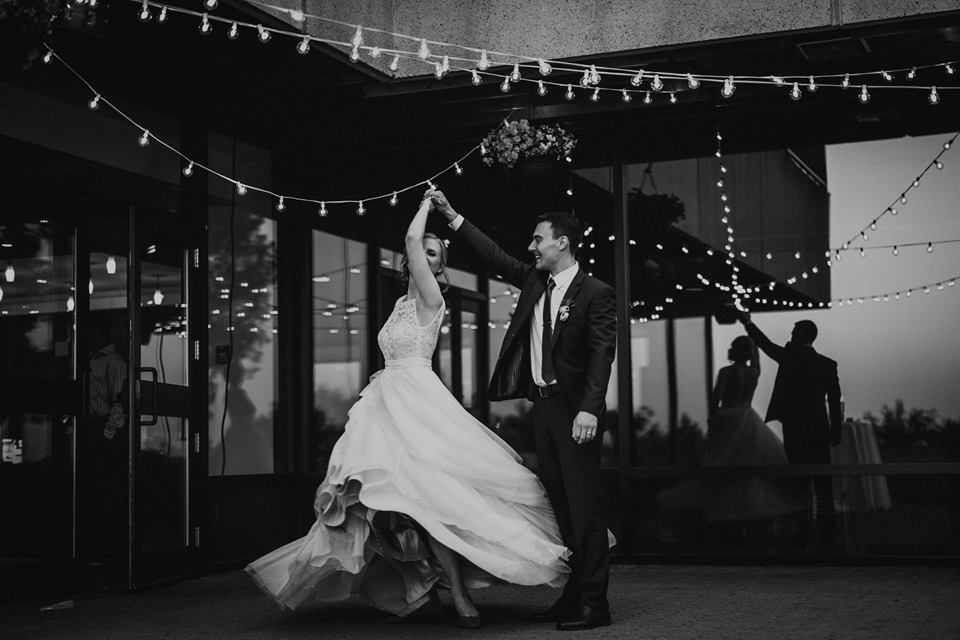 In June Kayla and Kris tied the knot. Photo by Nicole Ashley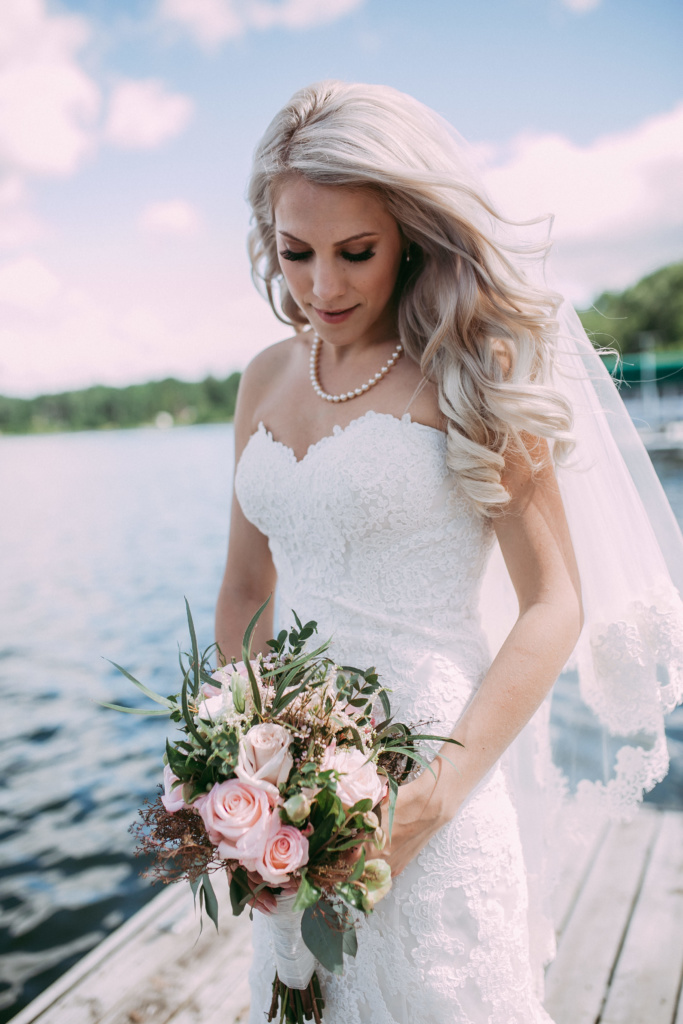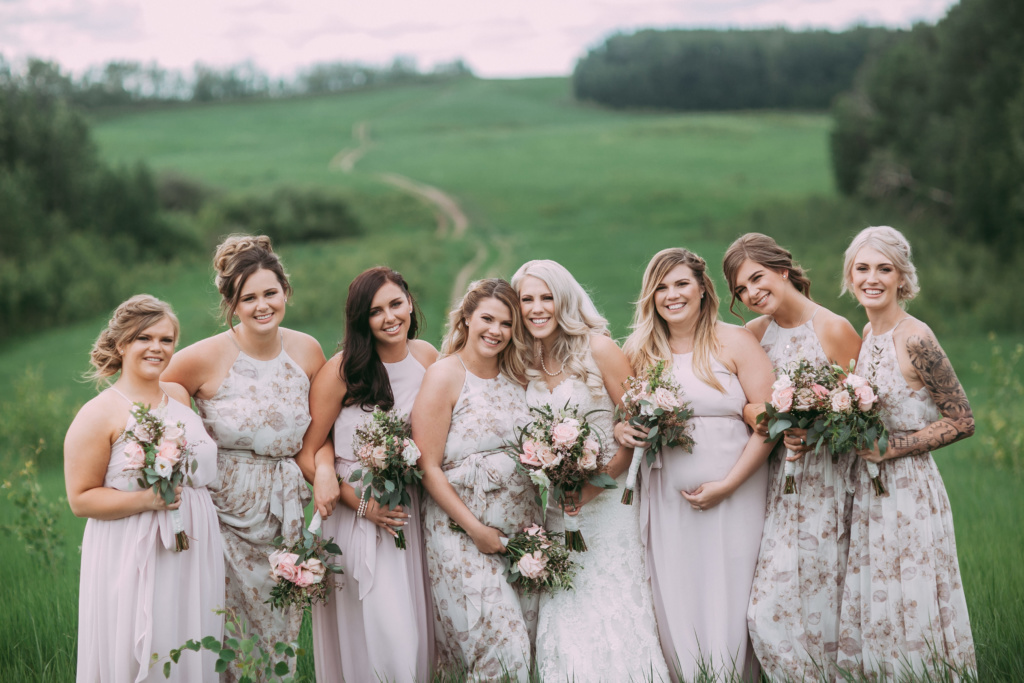 Holly and her beautiful bridesmaids from her wedding in June. Photo by Eternal Reflections.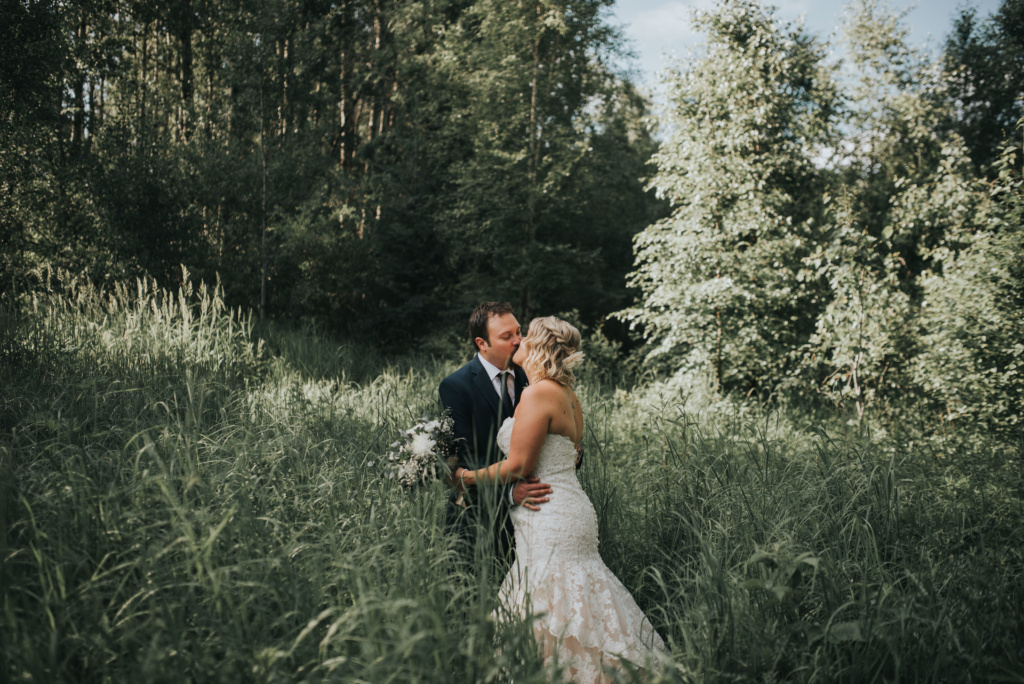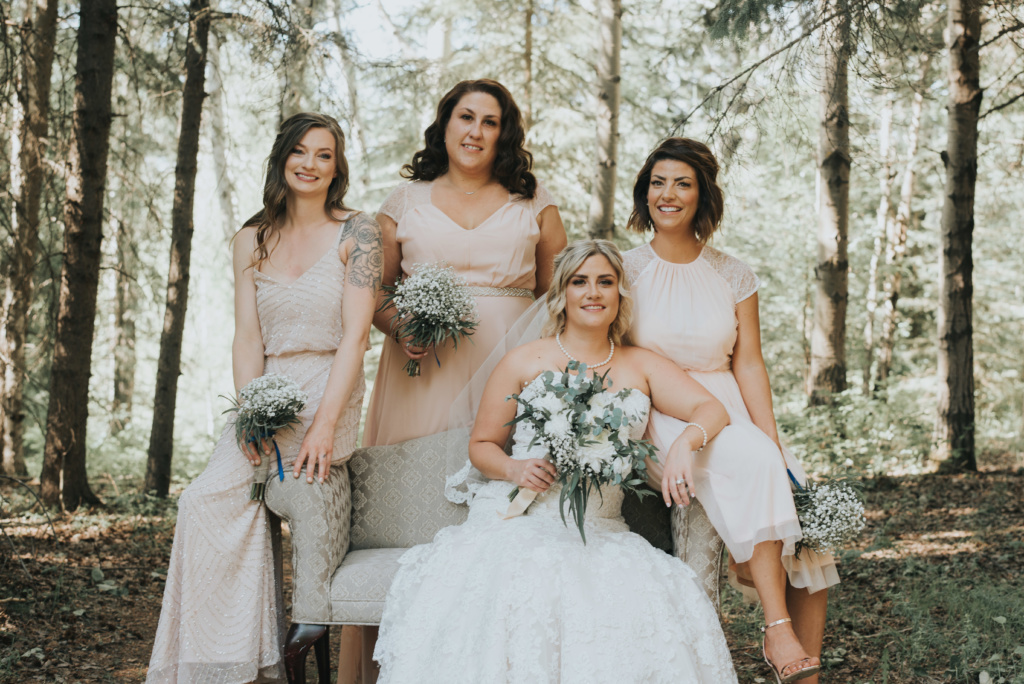 Shari and Jeremy wed in June and had Leslie Brown there to capture it all!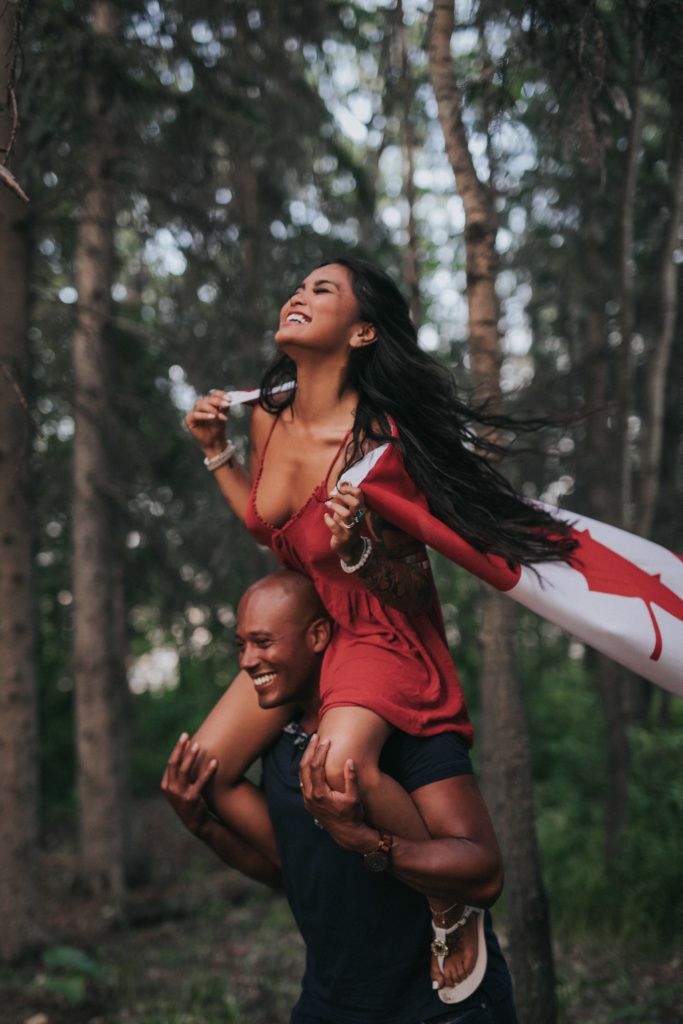 July started out with Jason and Leah celebrating Canada day in a styled shoot with did with Nicole Ashley.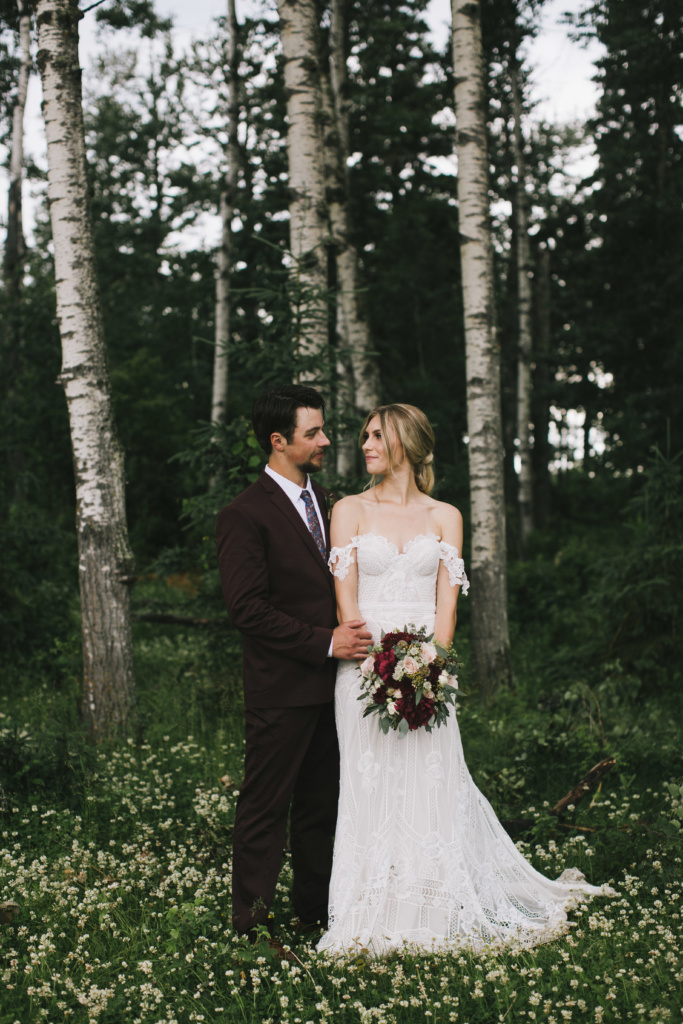 Shoniece and Cam got married on July 1st! Photo by Woodland Photography Co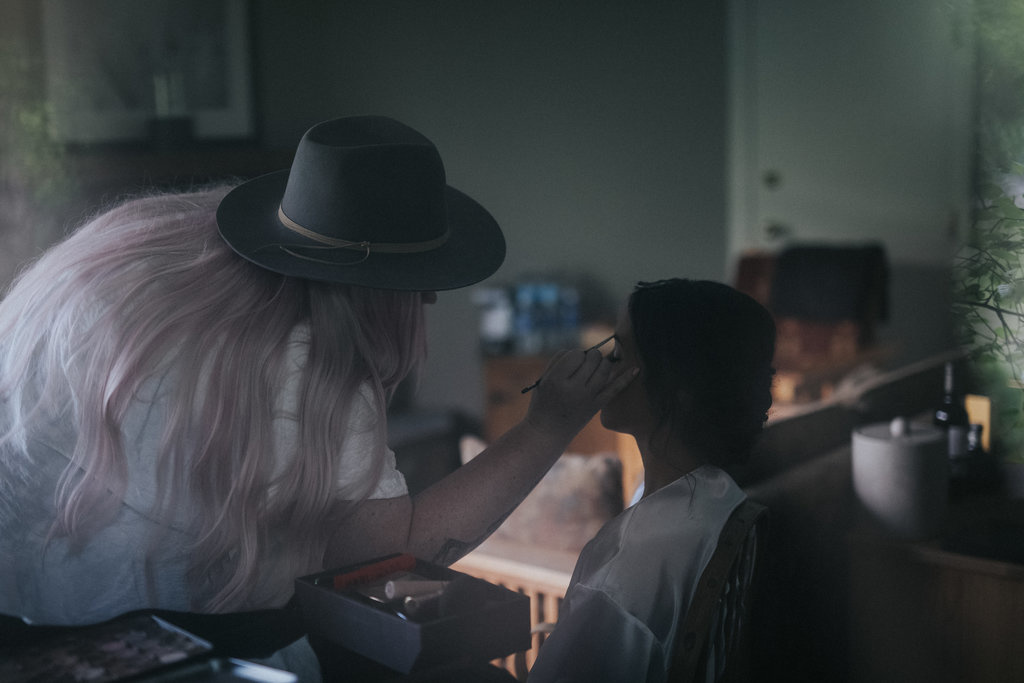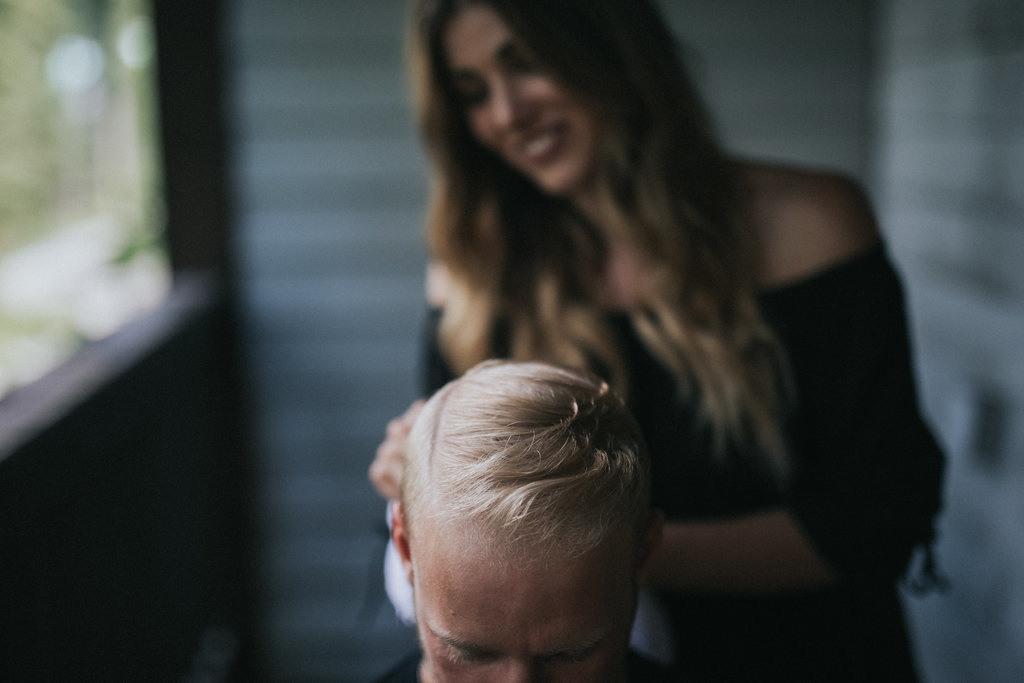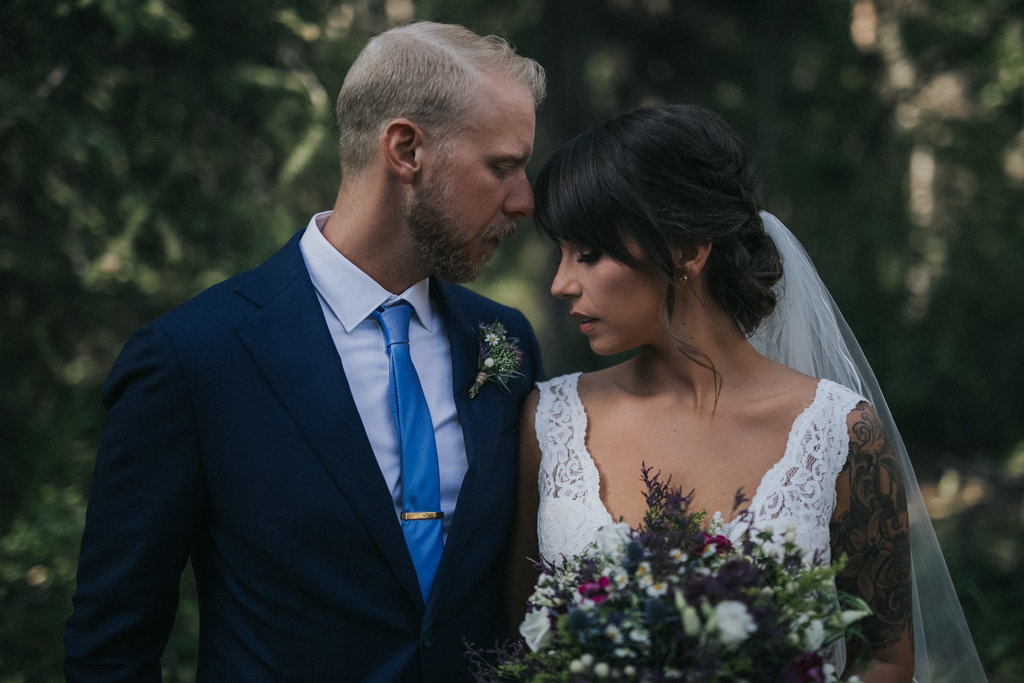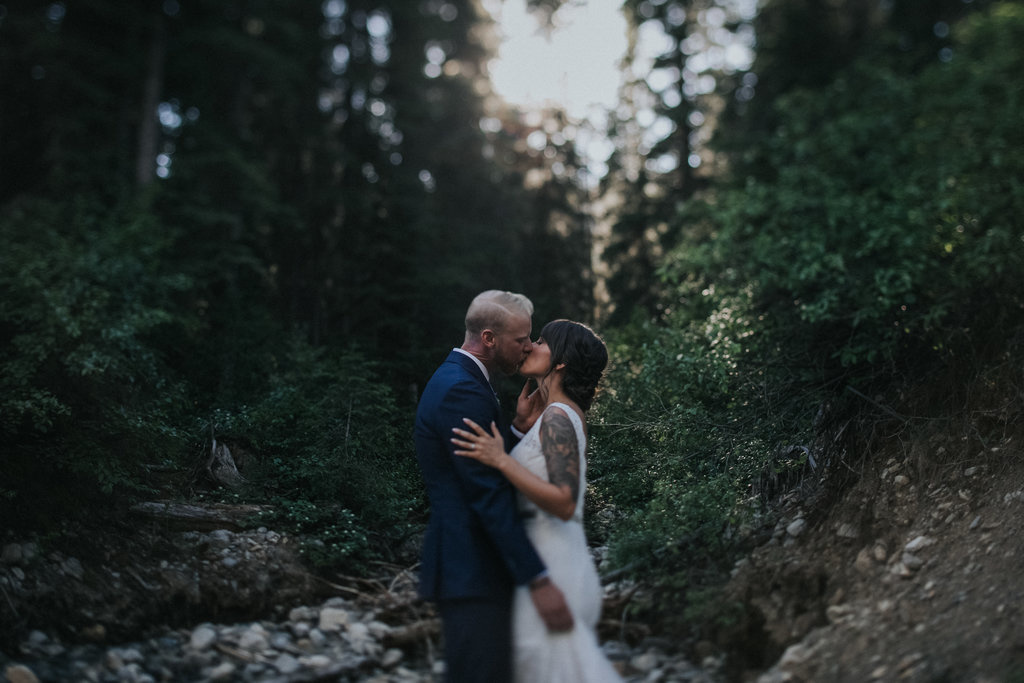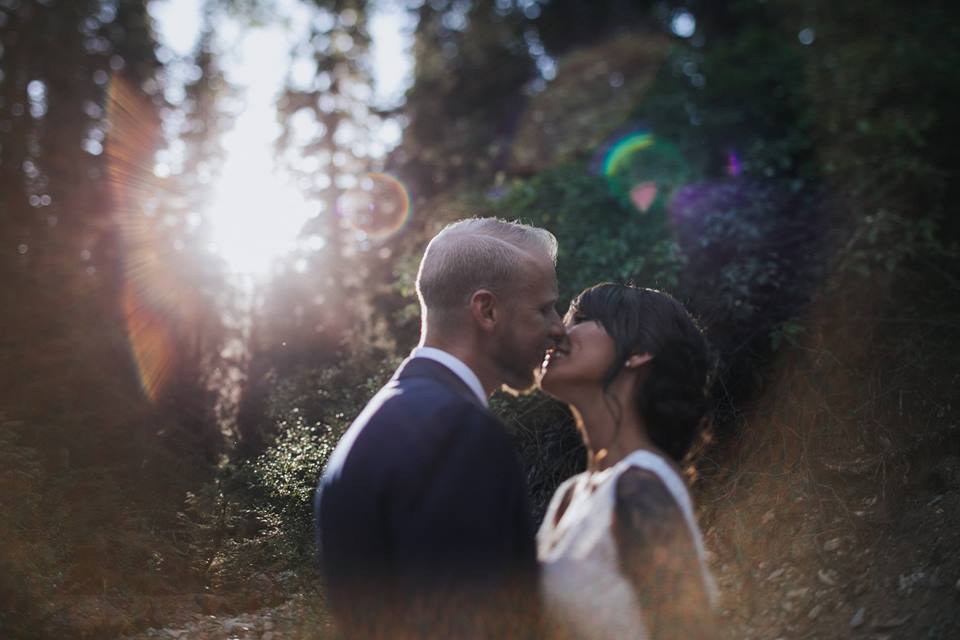 Ashley and Mark eloped in Emerald Lake in July and now they are expecting a little girl!! Photo by Nicole Ashley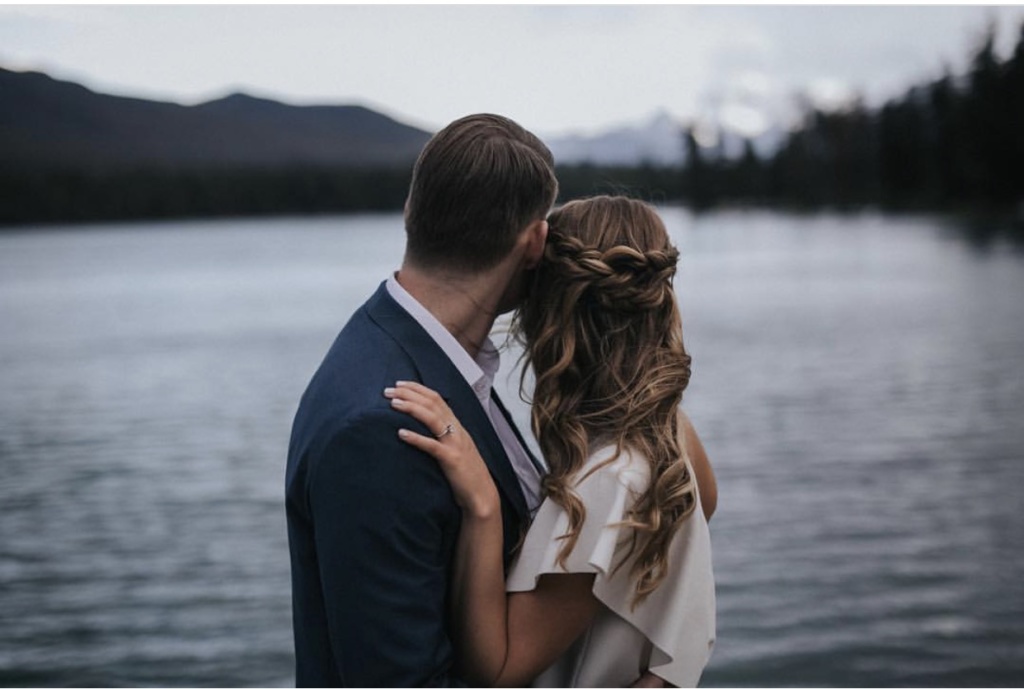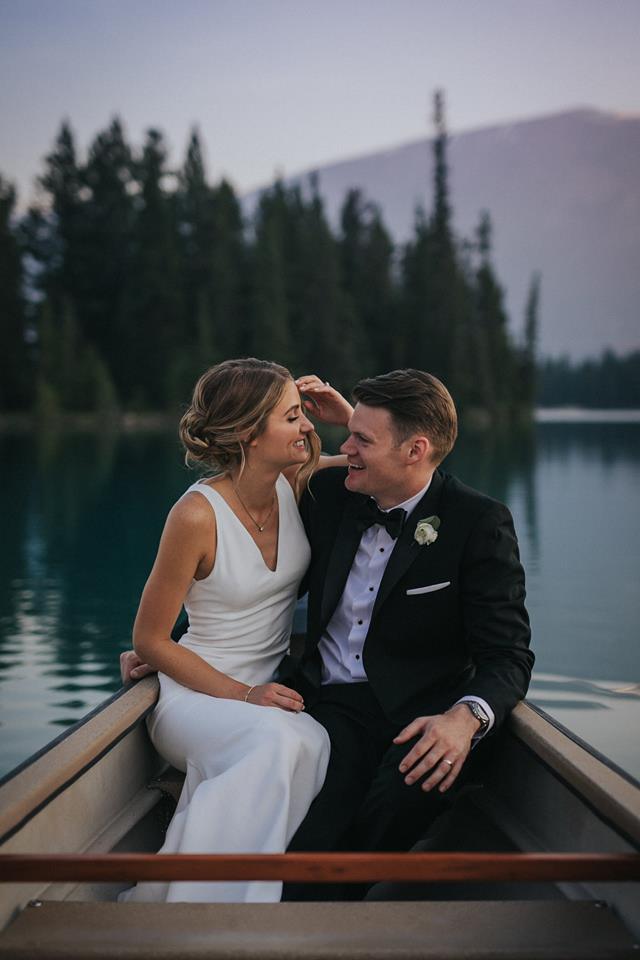 We then traveled from Emerald Lake to Jasper for Chris and Maggie's big day. They traveled all the way from Chigaco to get married in Jasper. Photos by Nicole Ashley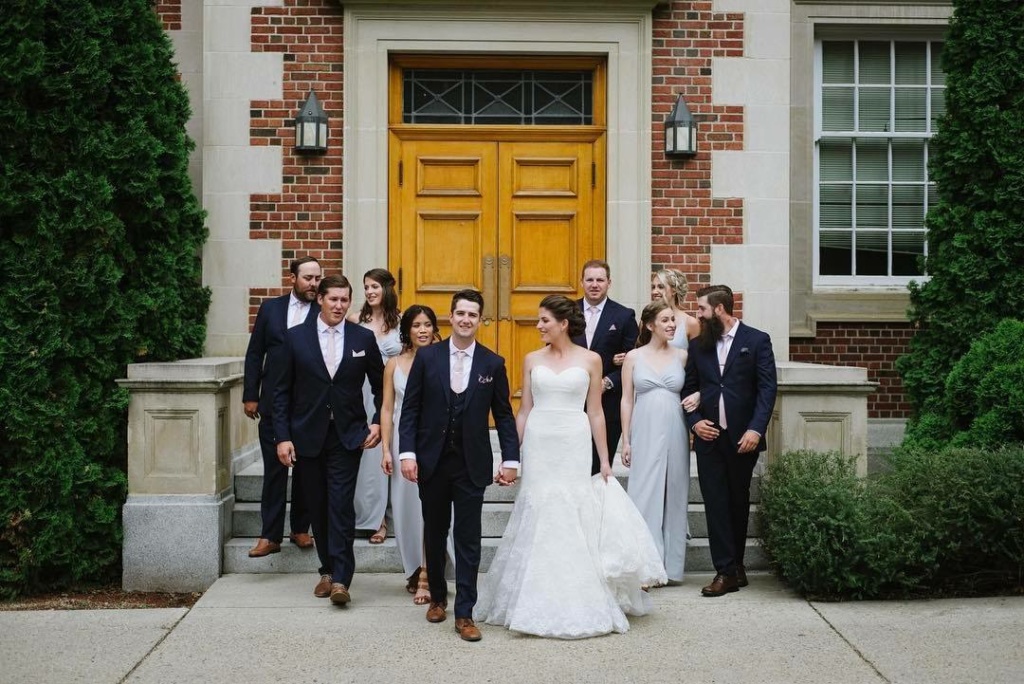 Bre and Hunter from their July wedding captured by BB Collective.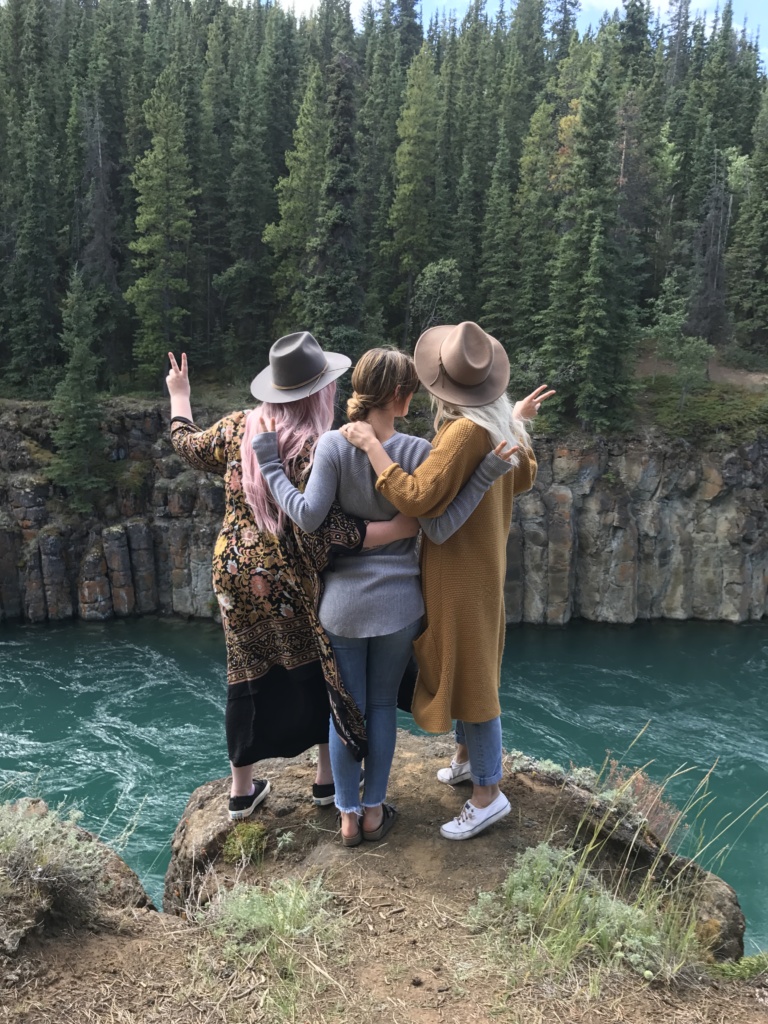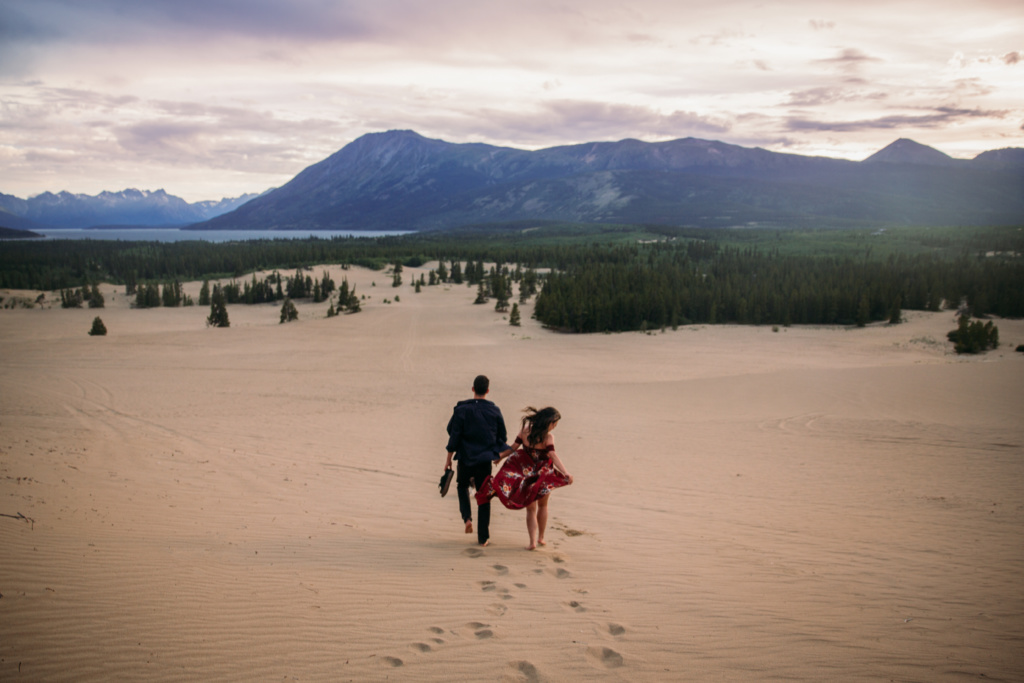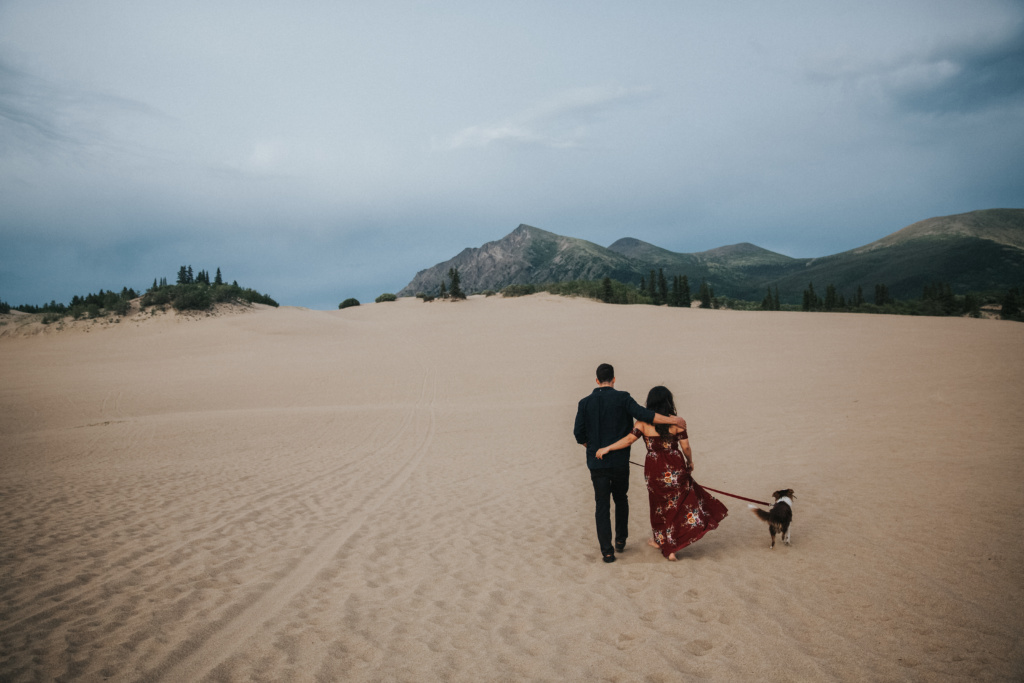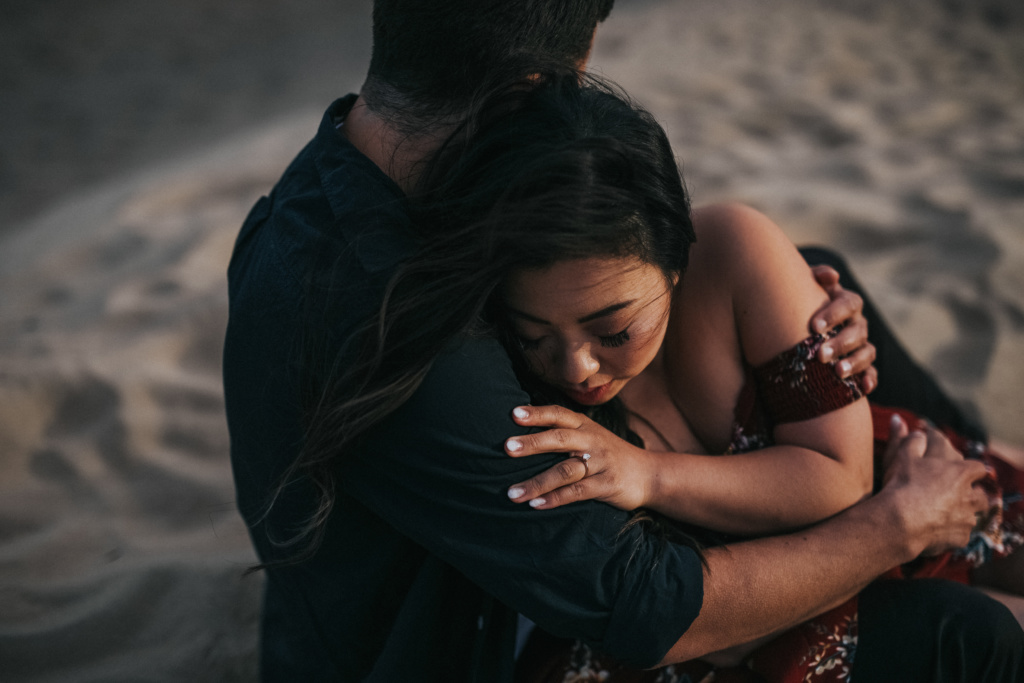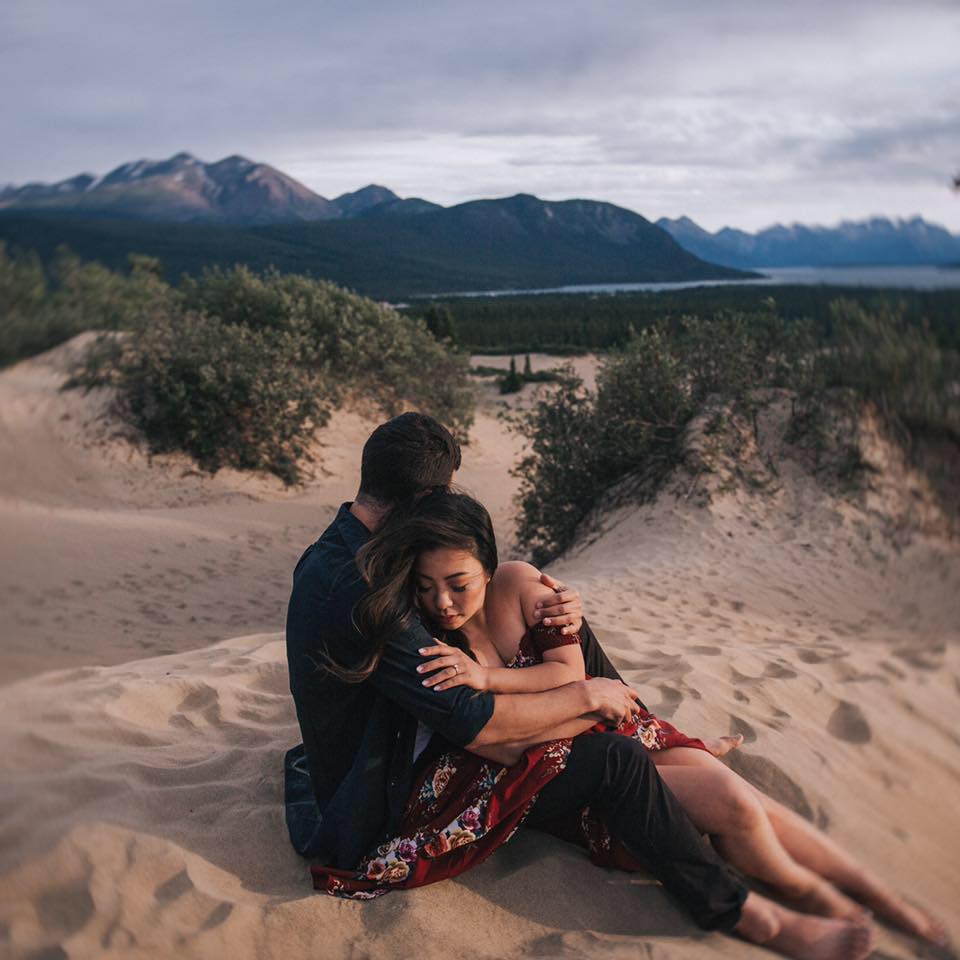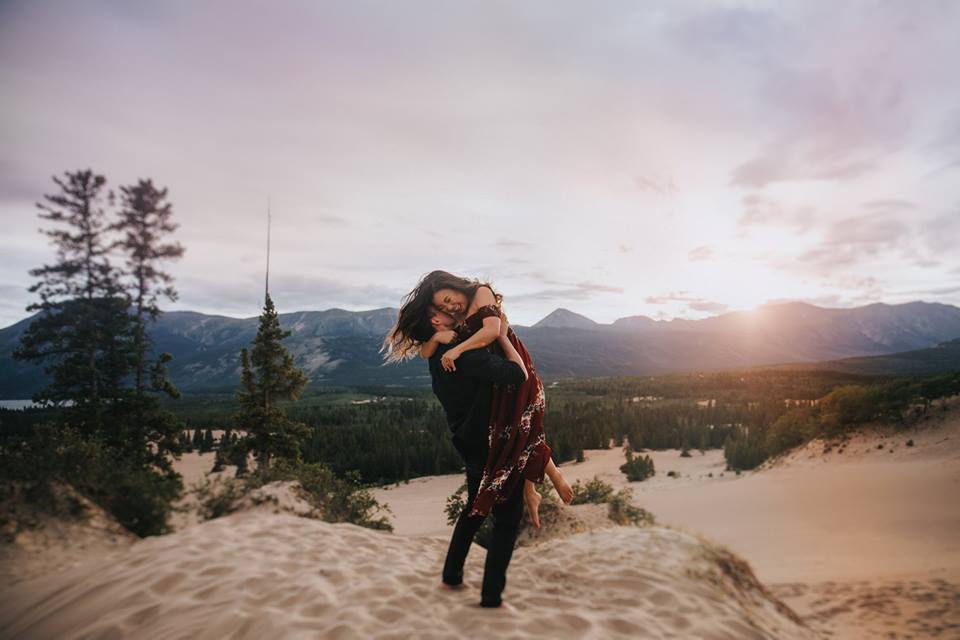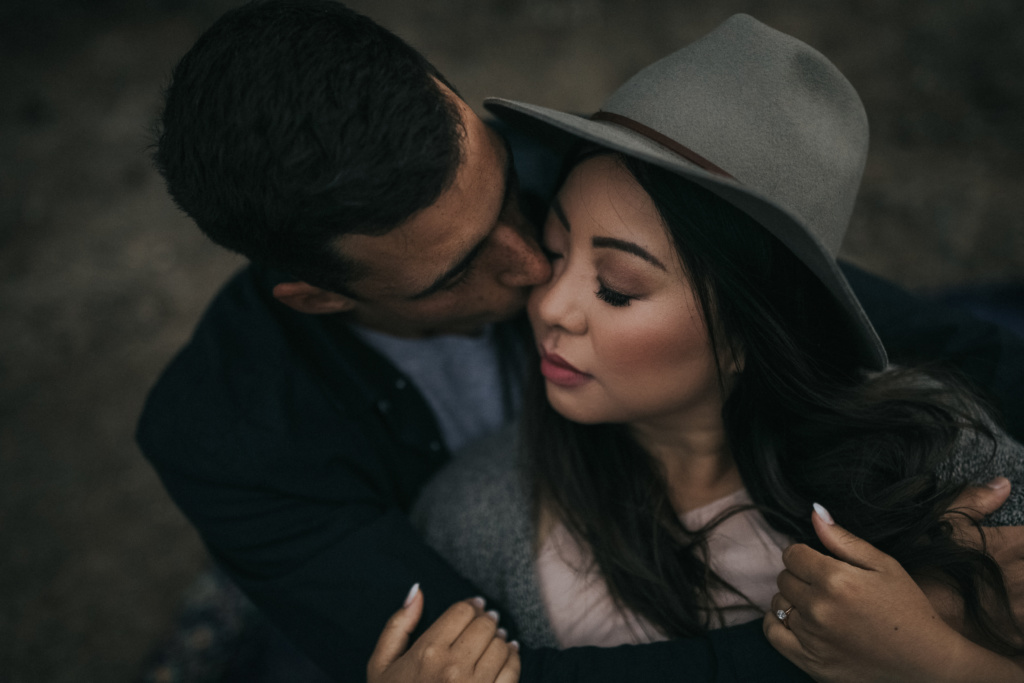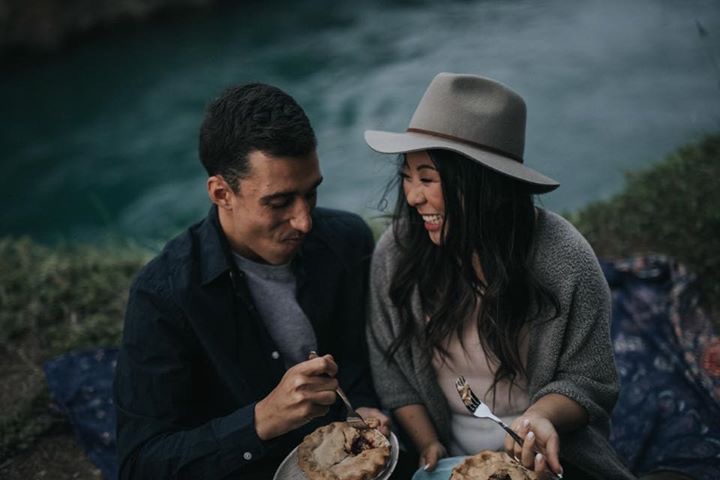 In July, we flew to Yellowknife to work with Tracy and Will on their epic Yukon engagement session. Tracy and Will showed us around and we got to see such amazing feats of nature on this trip. Not to mention we got to hang out with their adorable pup Lola! We are so looking forward to their wedding next summer! Photo by Nicole Ashley
Ashlee married Blake and their wedding day was the perfect summer day. Photo by ENV Photography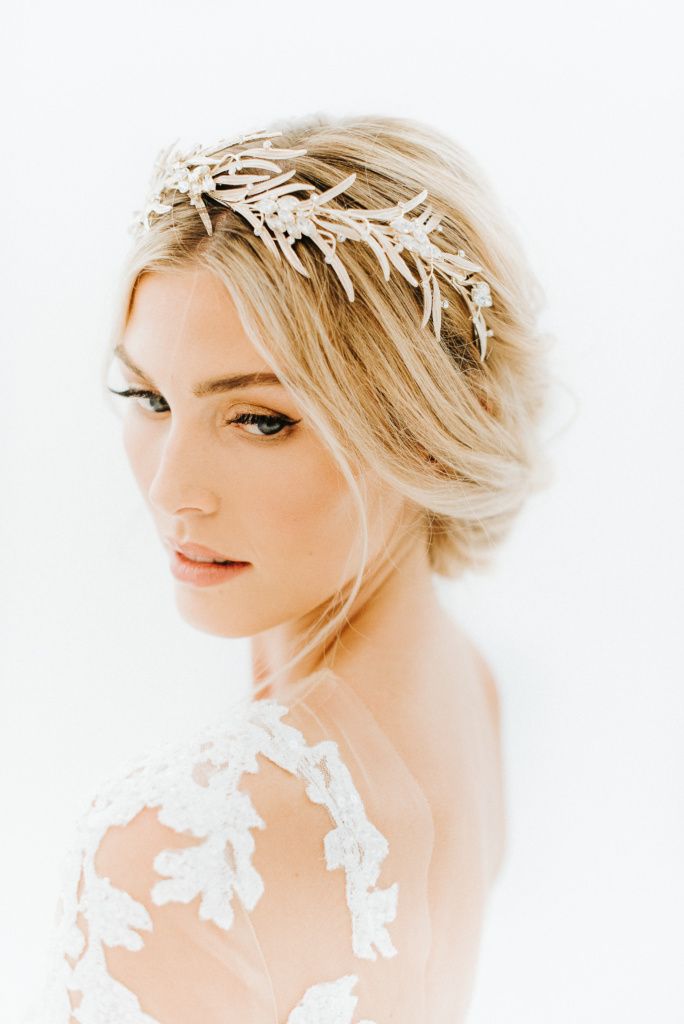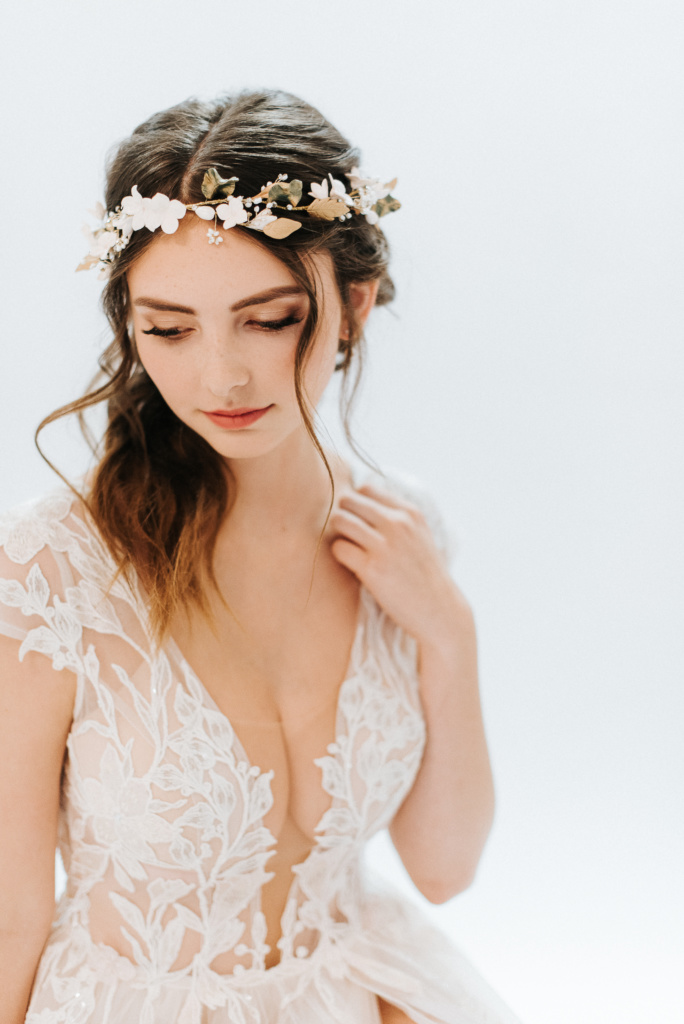 In August we worked with Novelle Bridal and Dianna Man to create bridal looks for their latest lookbook.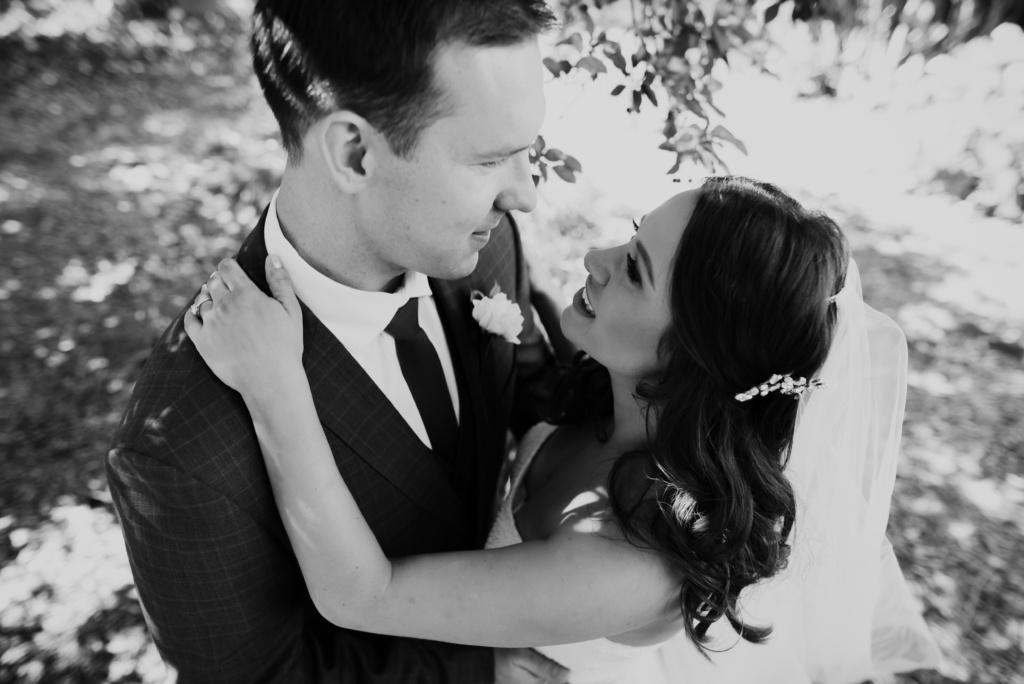 Andrea married her best friend and Breanne Marie Photo was there to capture it all!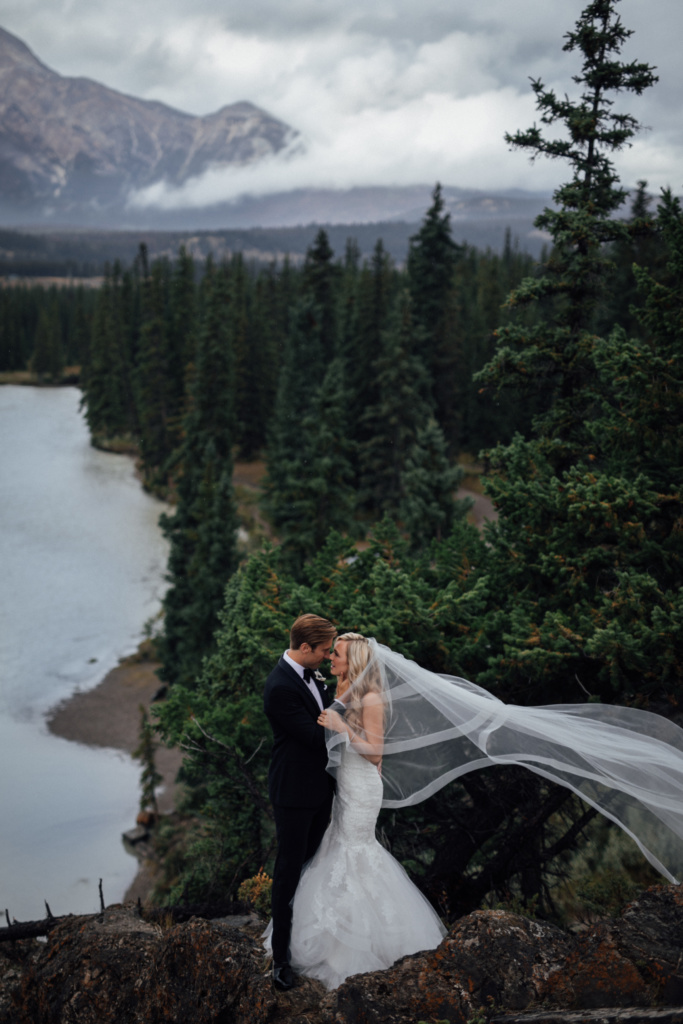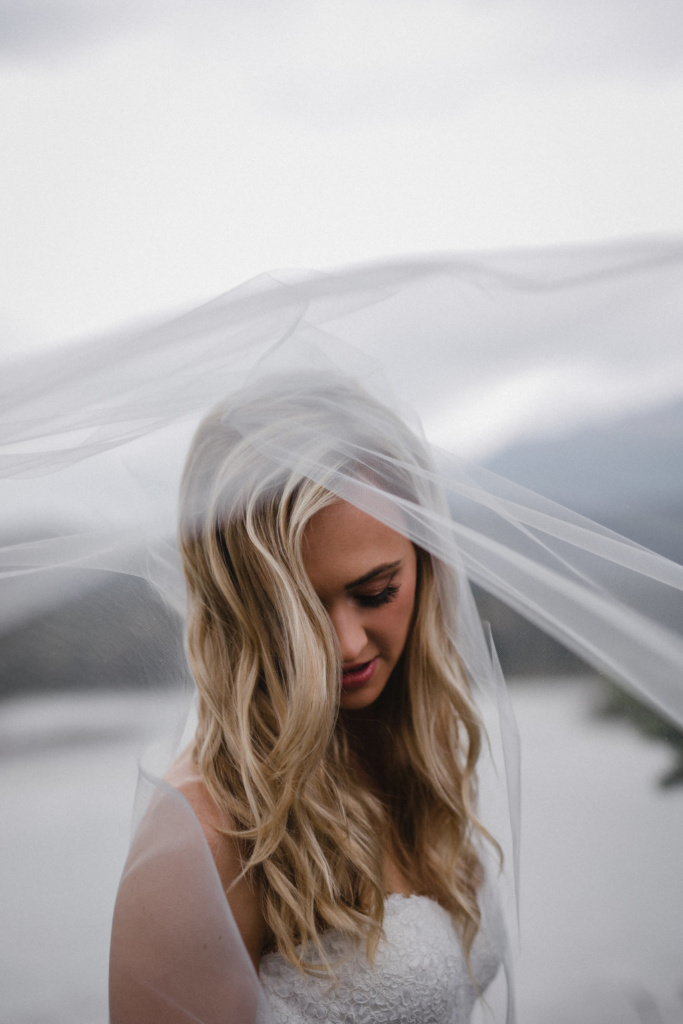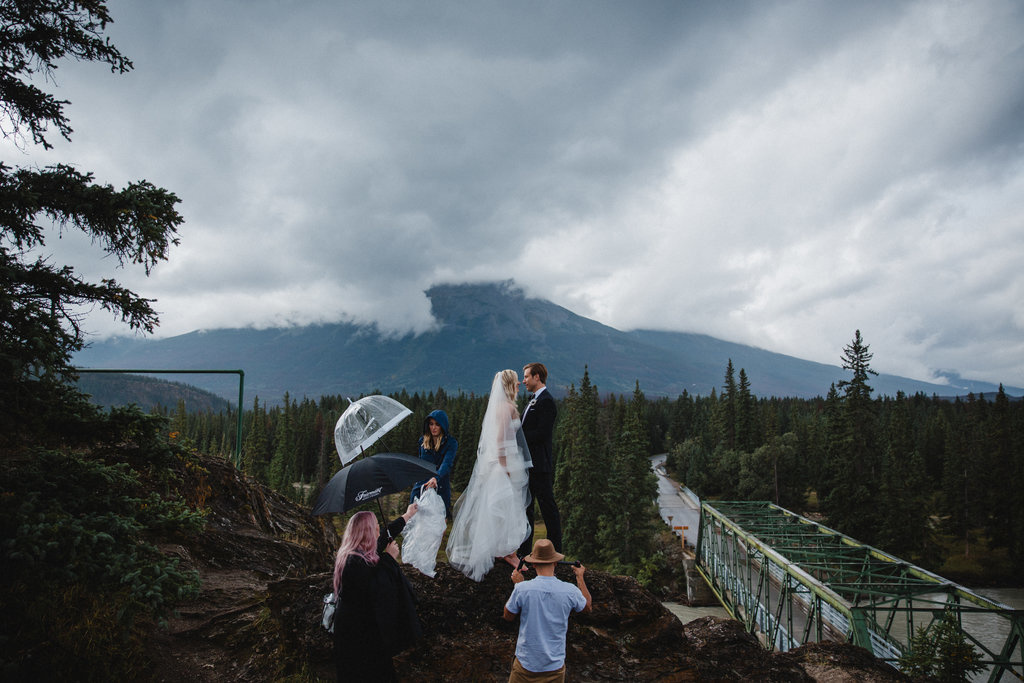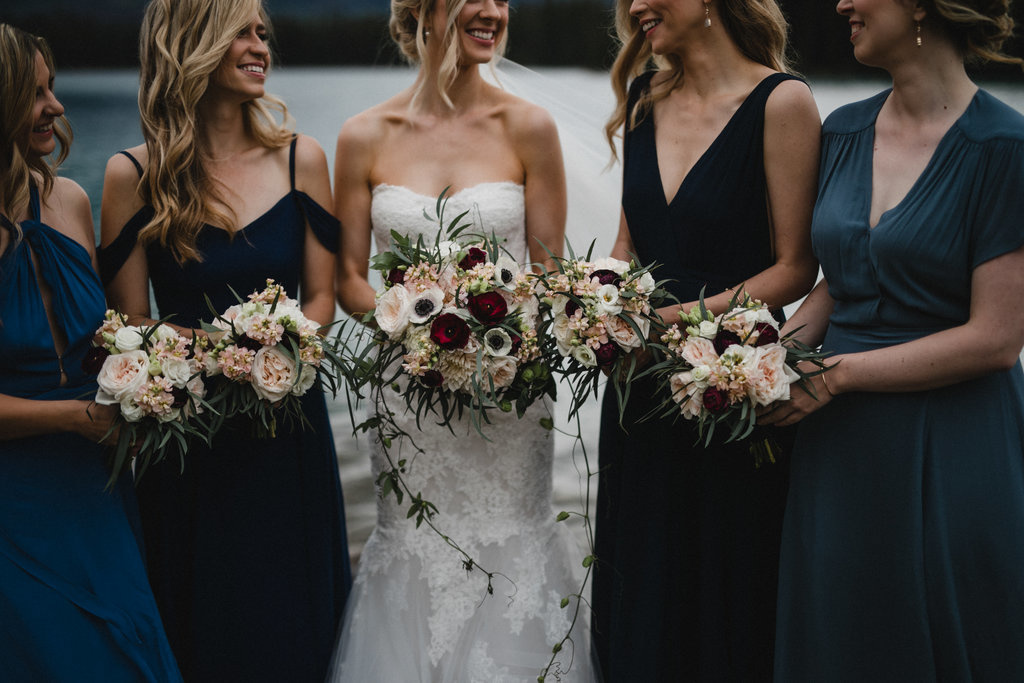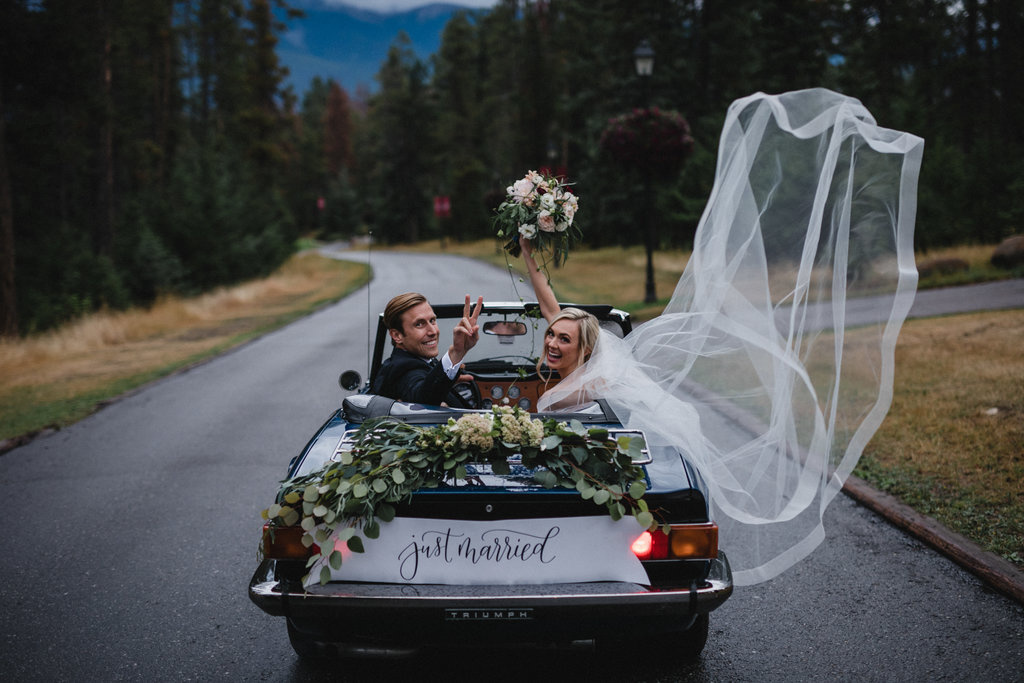 Kailey and Dave who you may remember from their Nice, Engagement session got married in Jasper in September and it was so beautiful despite the rain. Stef and Janna tried to keep the couple dry with multiple umbrellas during their photos. Photo by Nicole Ashley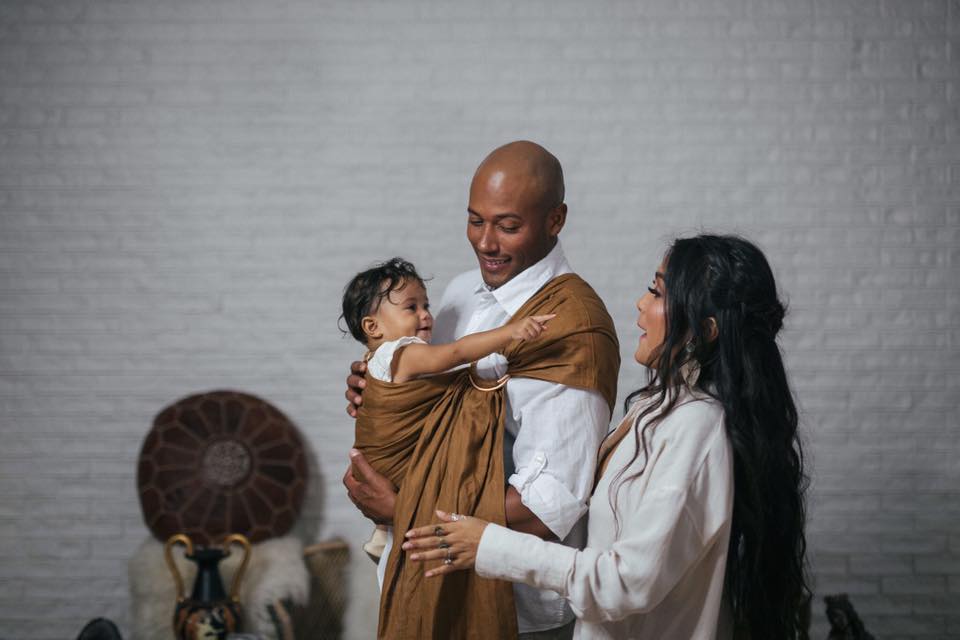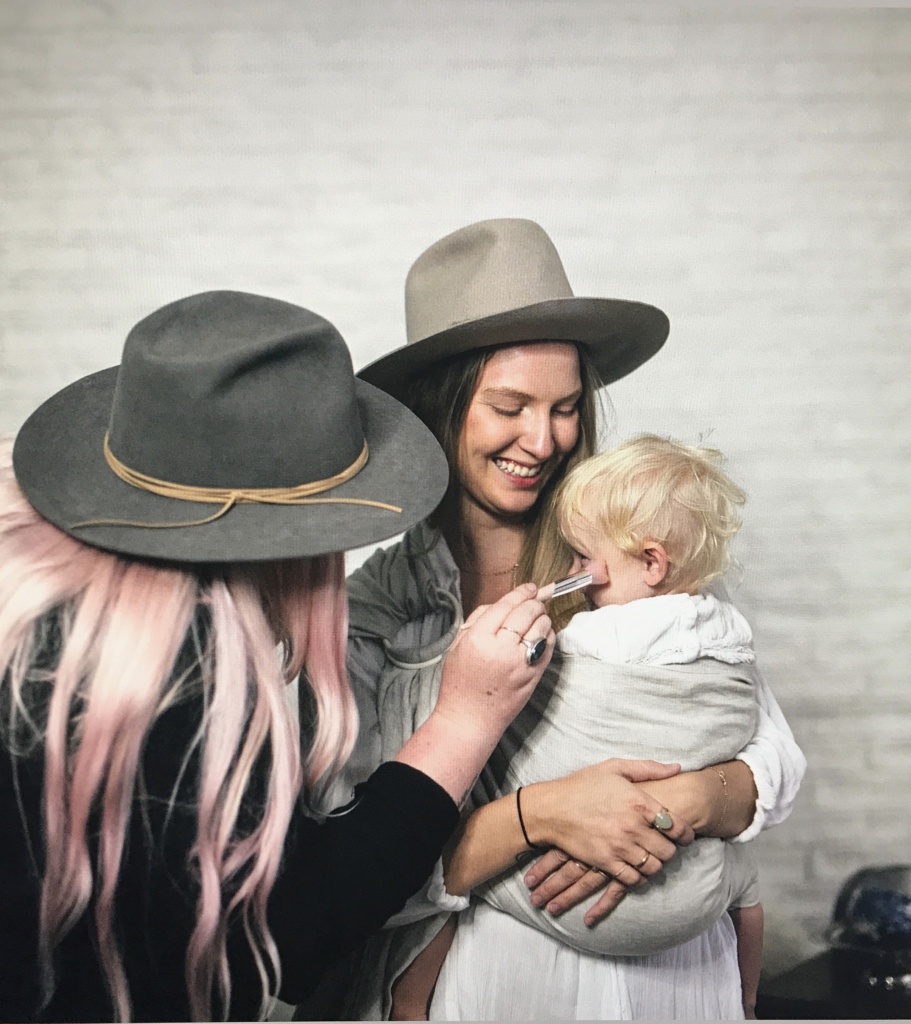 In September we worked with Leah and the Fall launch of her slings for Aura Leaf. Photo by Nicole Ashley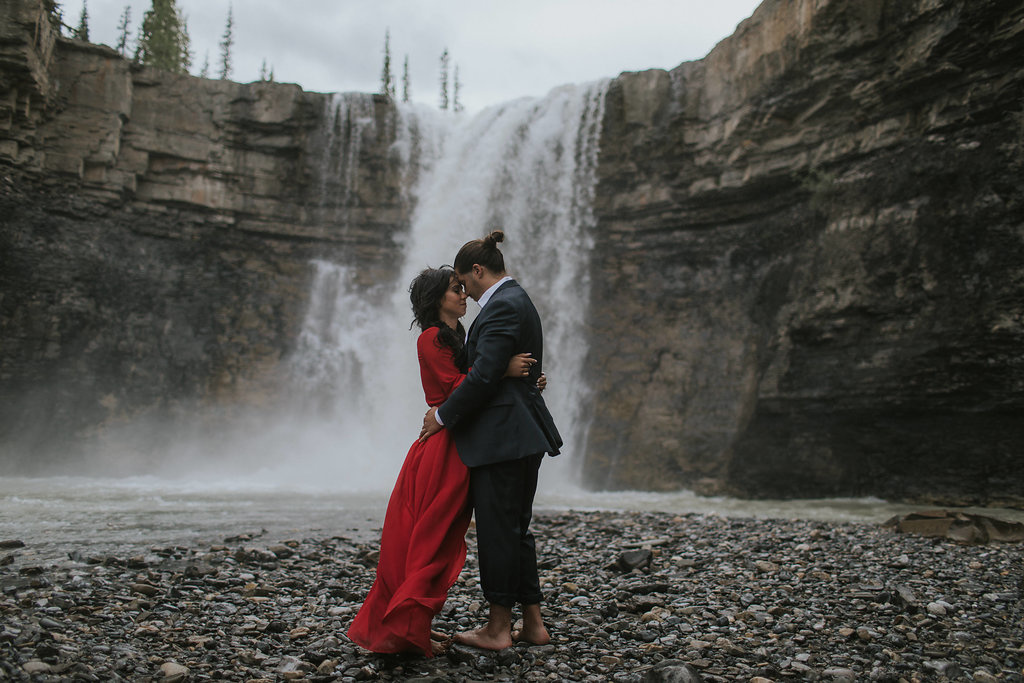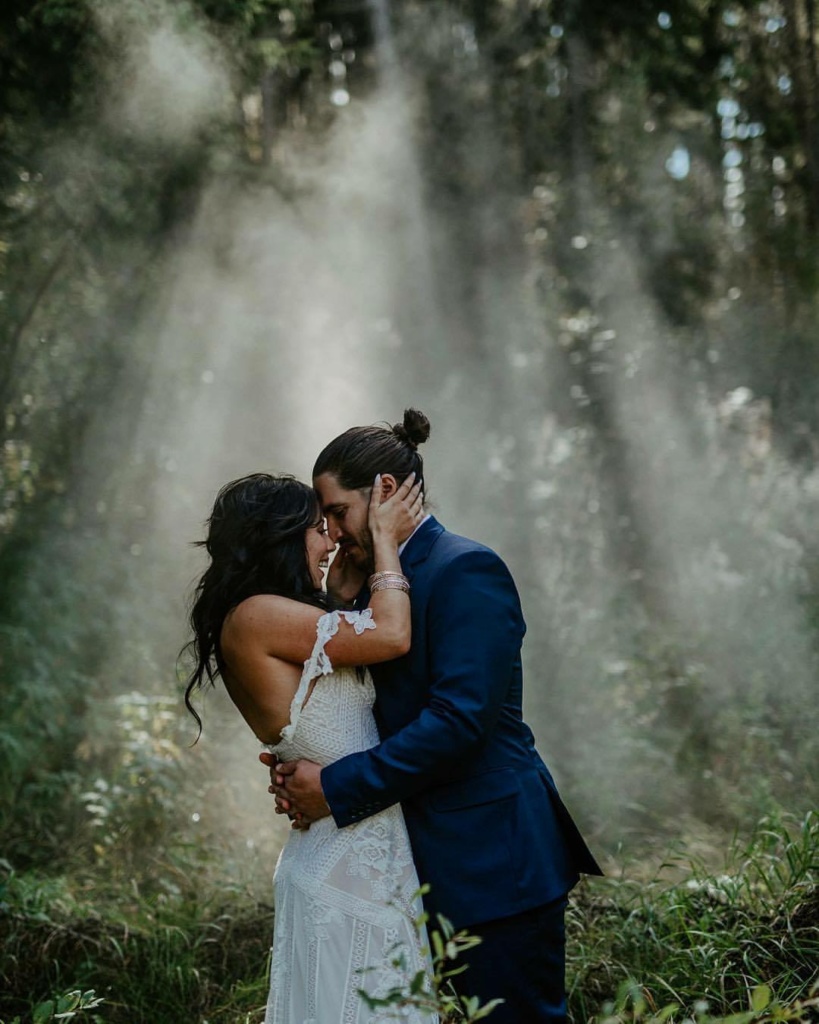 Jacinta and Kyle got married in September and Kelly Redinger was there to capture all the magic!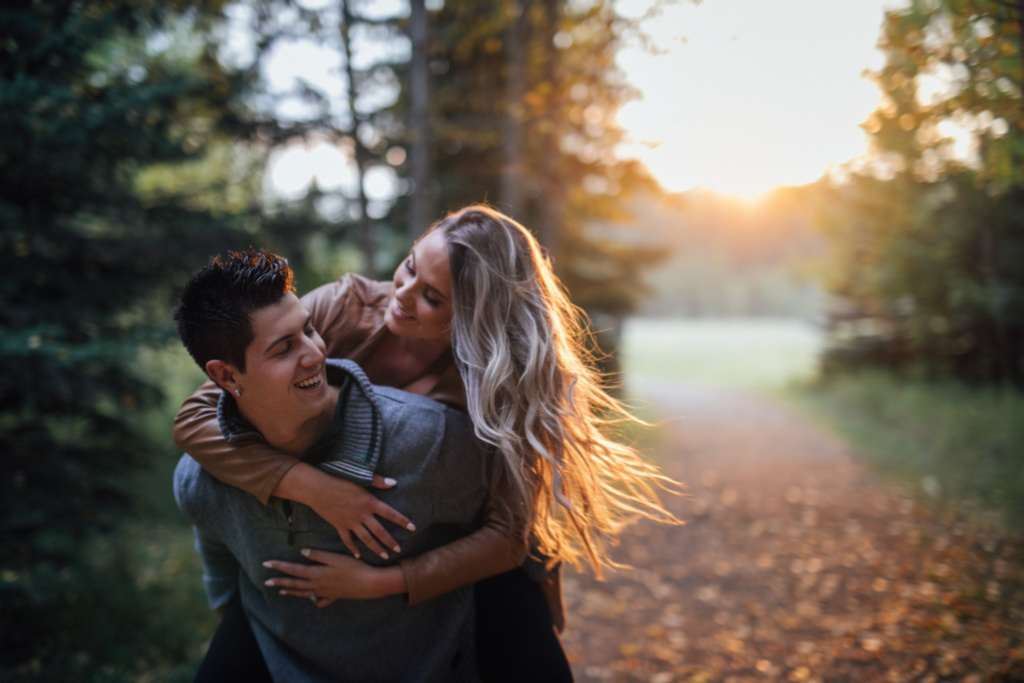 Brittany and Will's autumn perfection engagement session by Nicole Ashley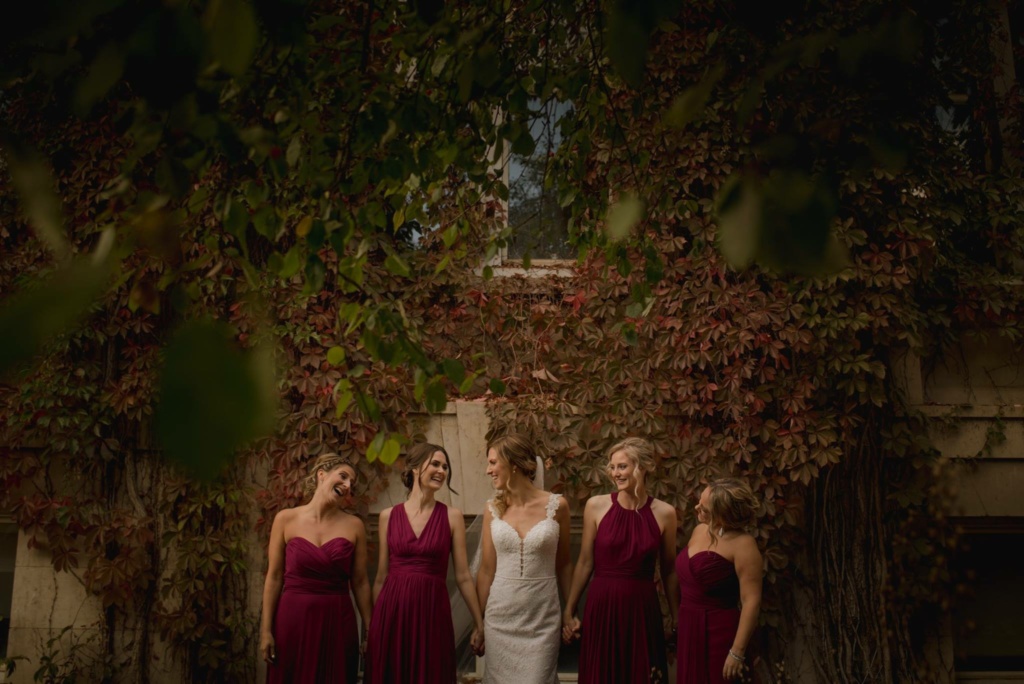 Amanda and her beauties on her wedding day. Photo by Buffy Goodman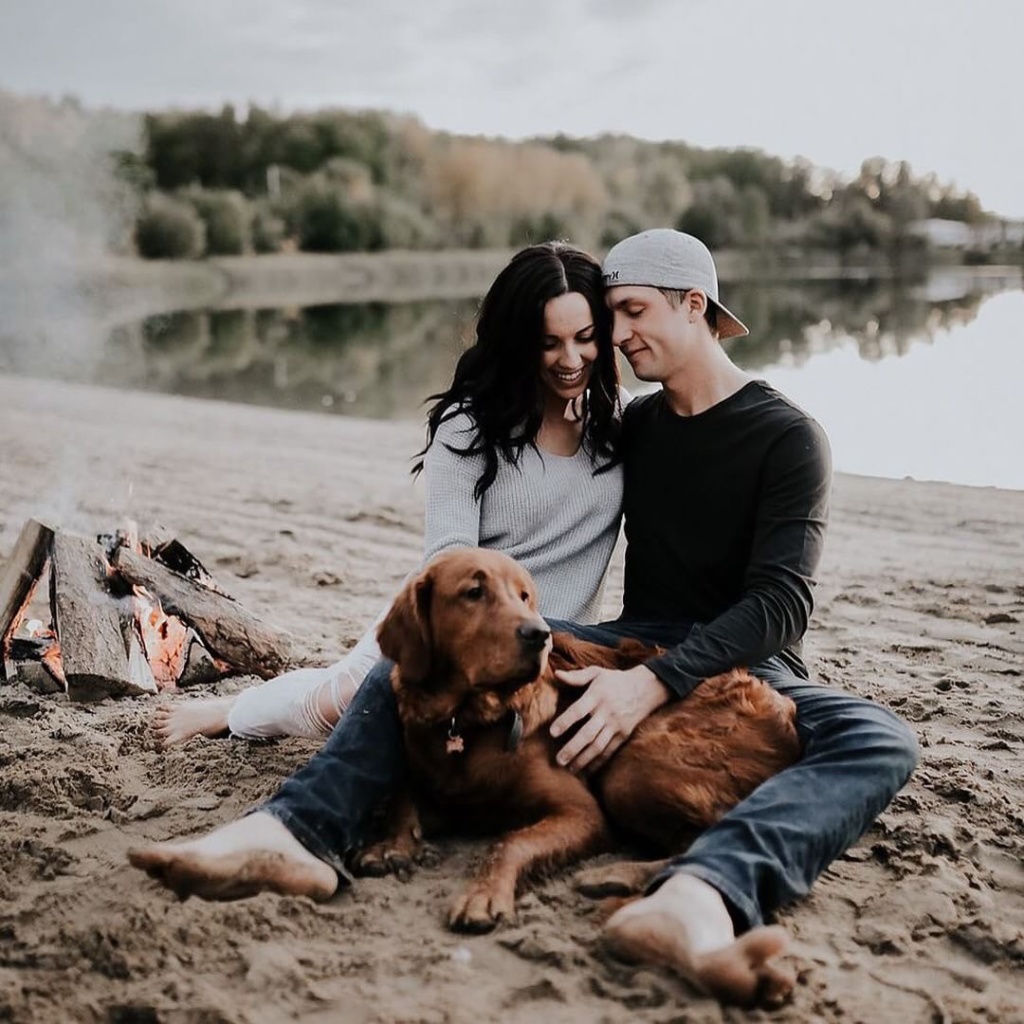 Kayla and her two main men in their connection session captured by Kensie Webster.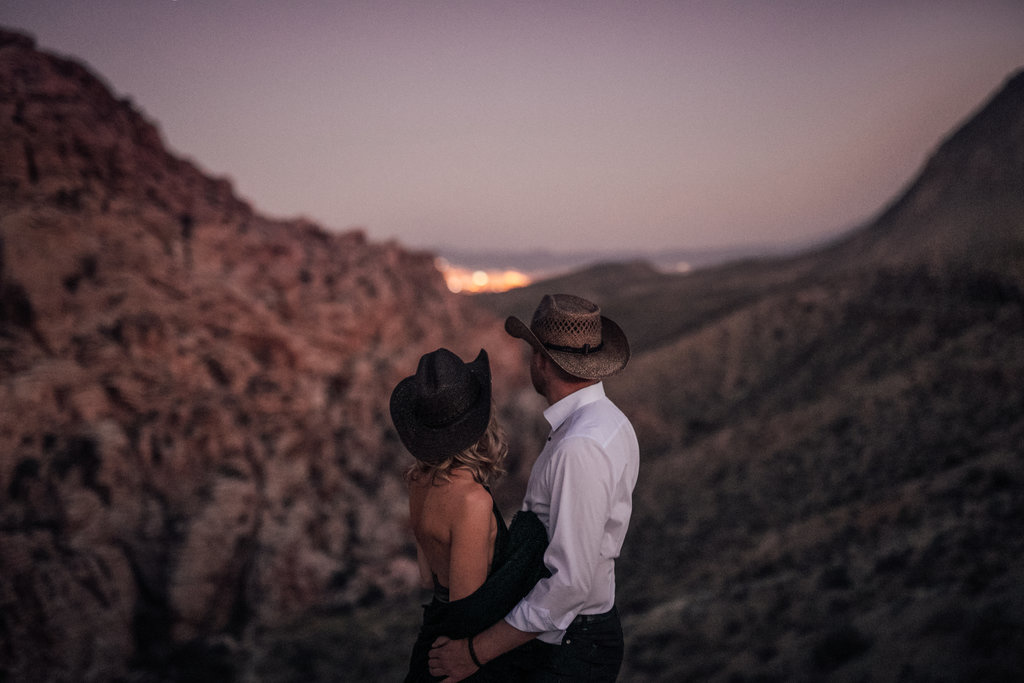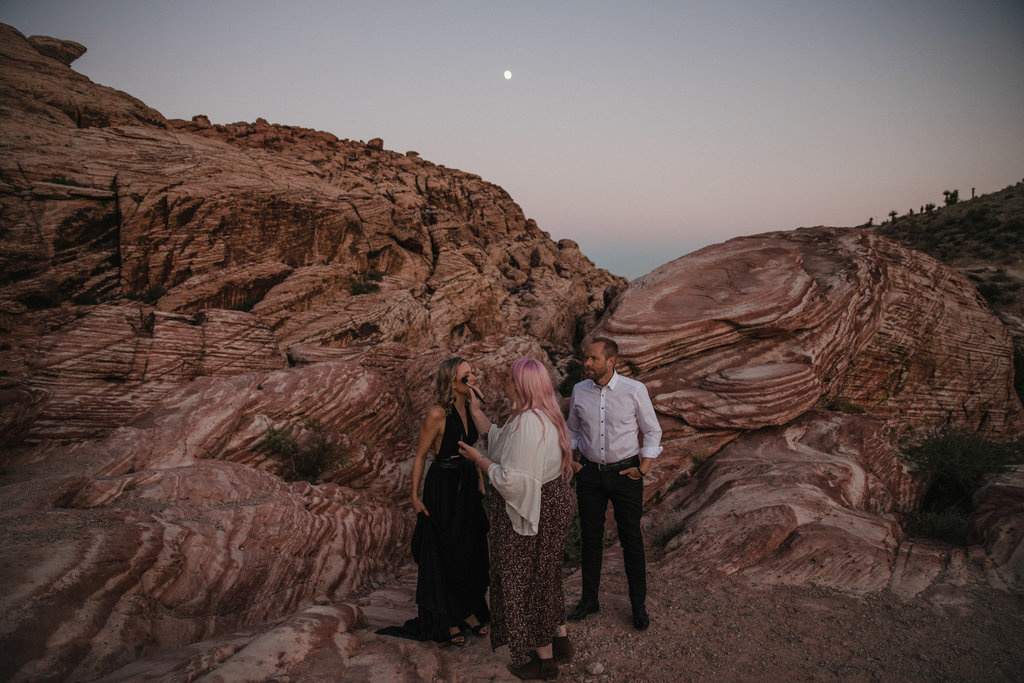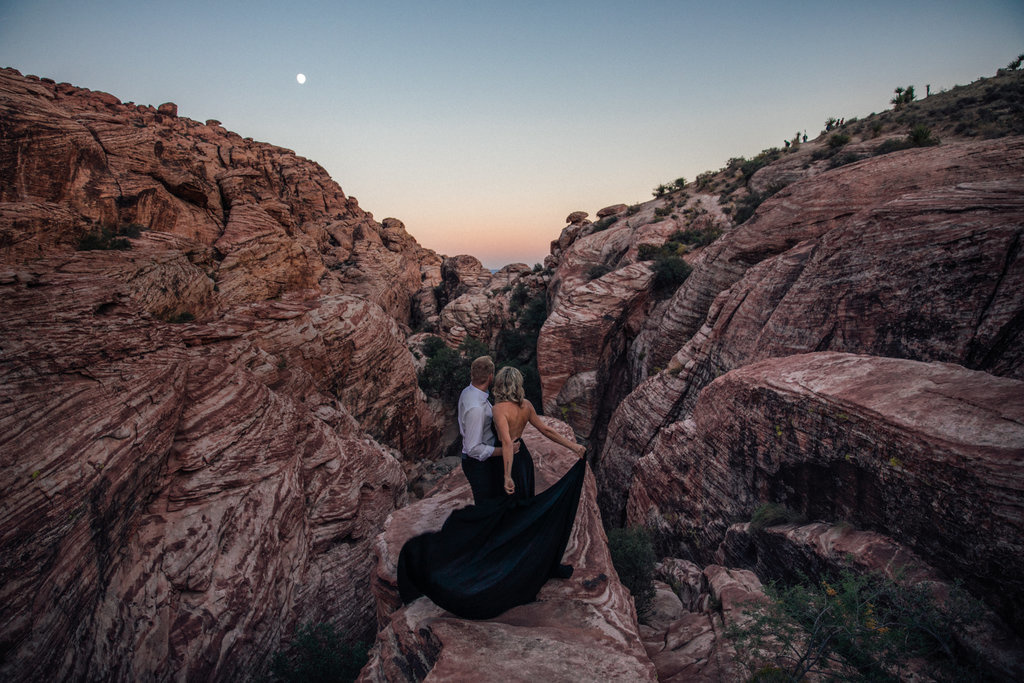 October 1st isn't a date we will forget easily but we are so honored that our Swiss clients Nadja and Rolf hired Janna and Nicole Ashley to come out to Red Rock and create some stunning images for them. See more images here.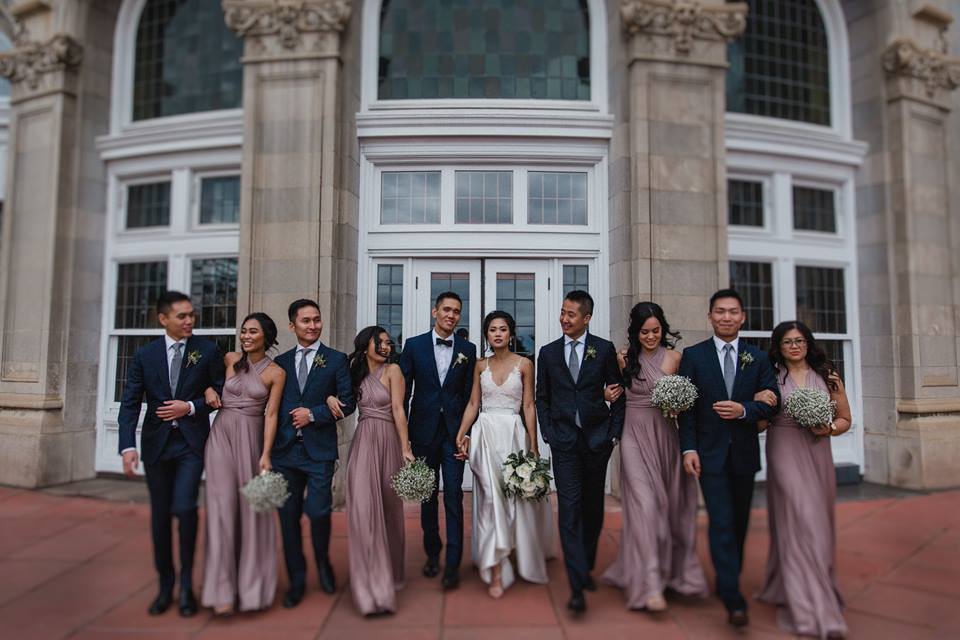 Carmelle and her squad. Hair by Stefanie and photos by Nicole Ashley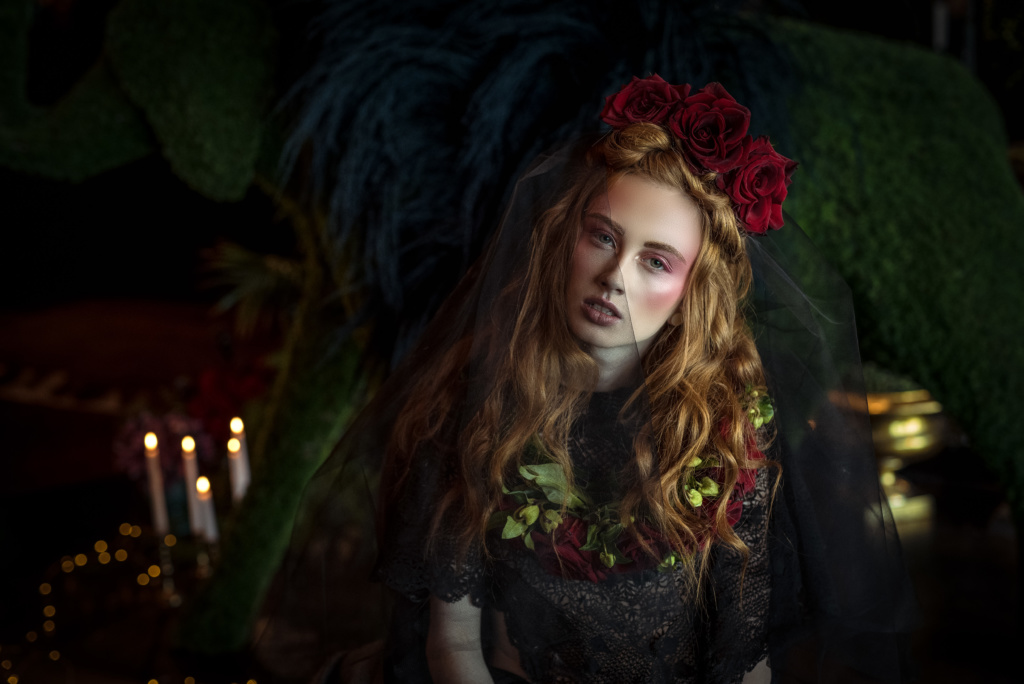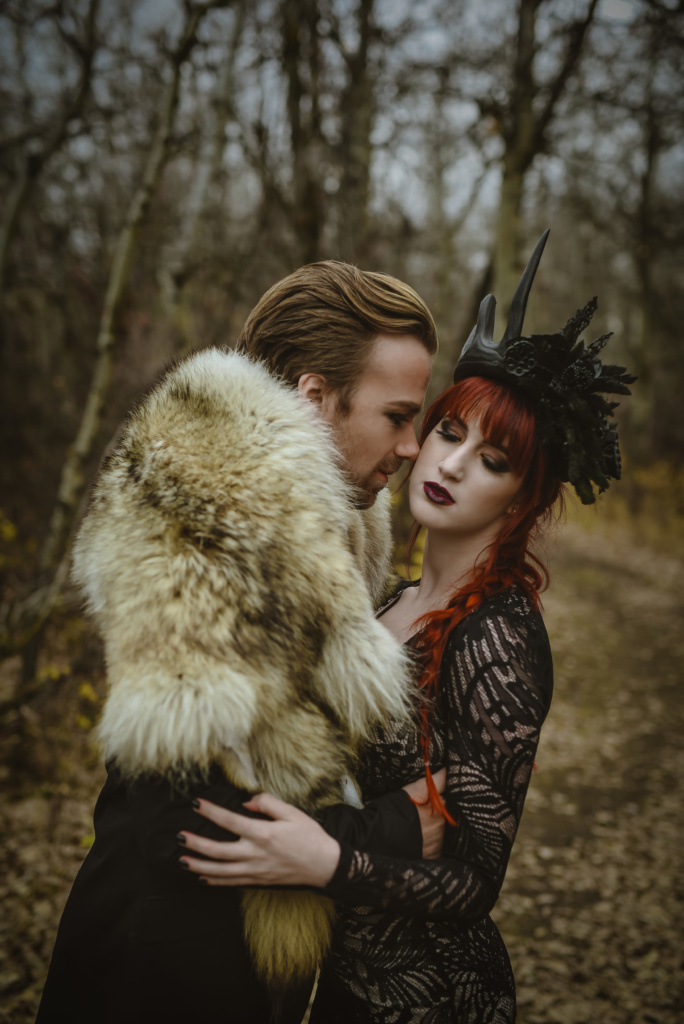 In October we did two styles shoots with an amazing team to celebrate Halloween and just getting to be able to do something creative. Florals by FaBLOOMosity and photos by Breanne Marie.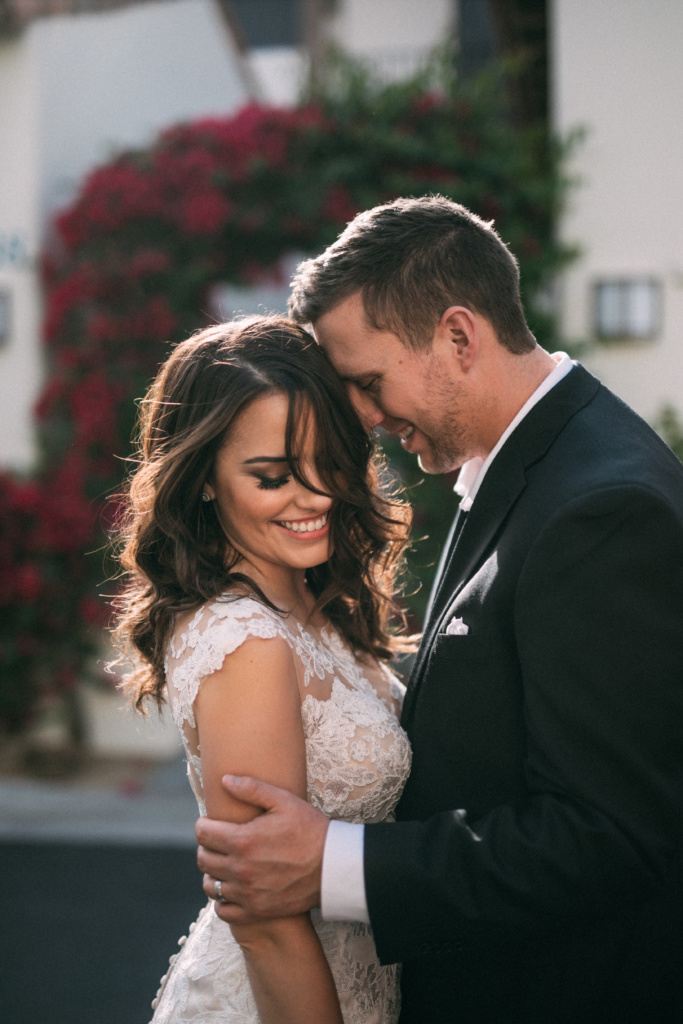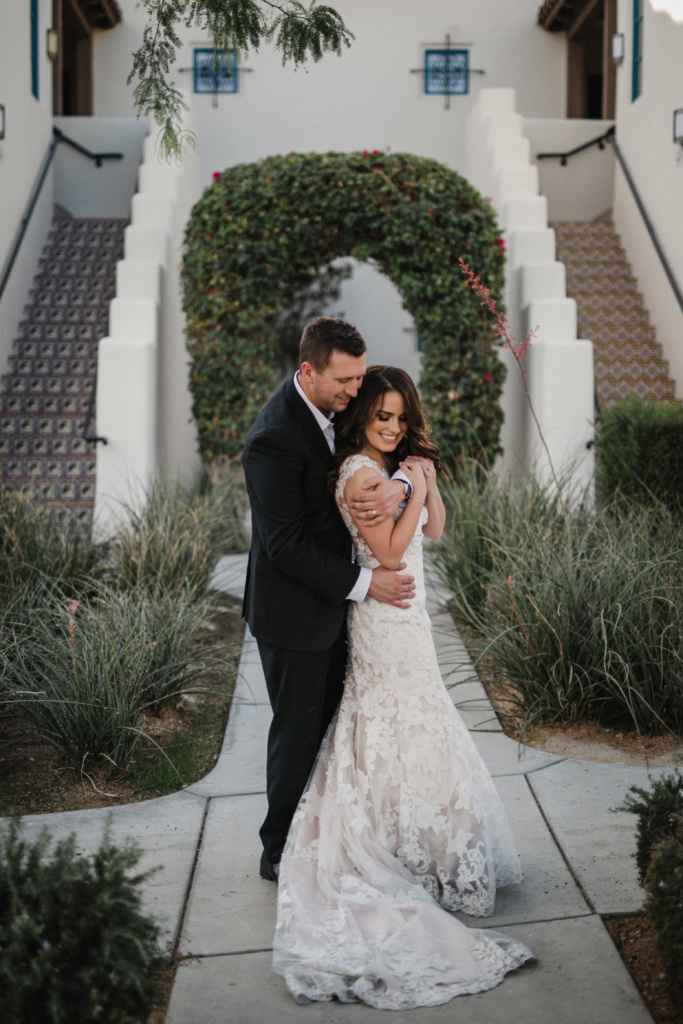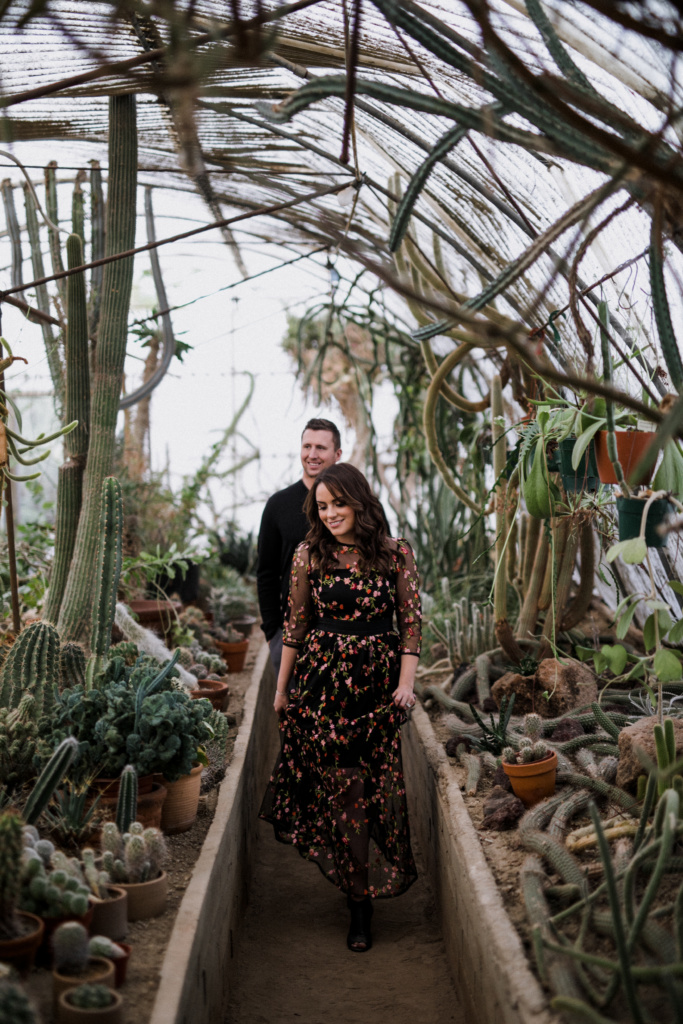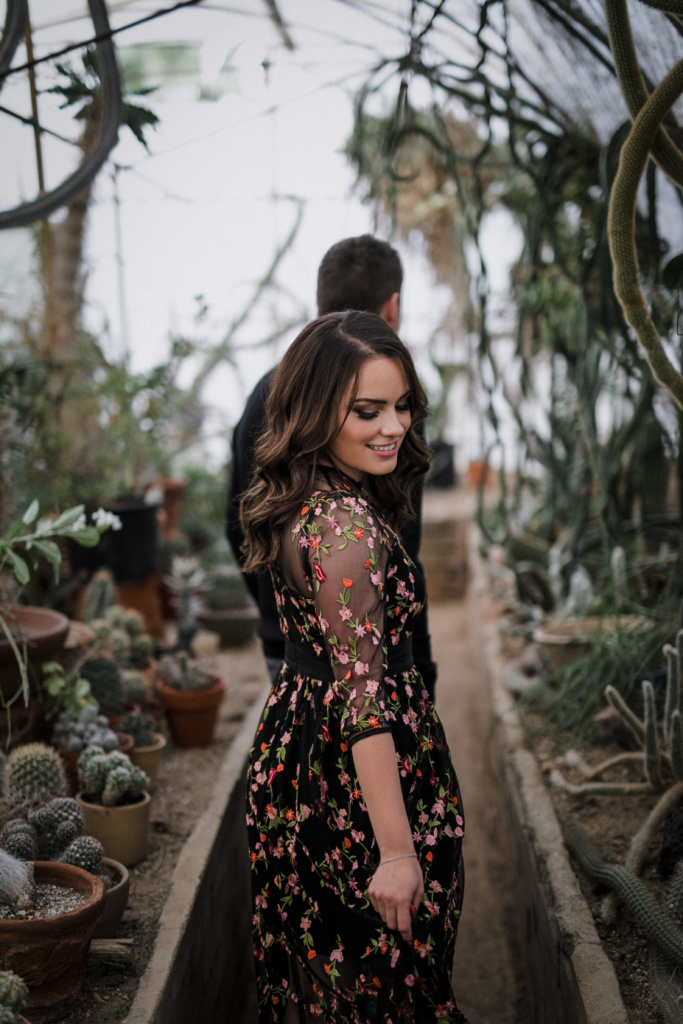 In November we flew down to Palm Springs for Melissa and Tyler's wedding and day after session. They were so sweet to invite us to the reception and we had the best time dancing the night away with them! Photo by Nicole Ashley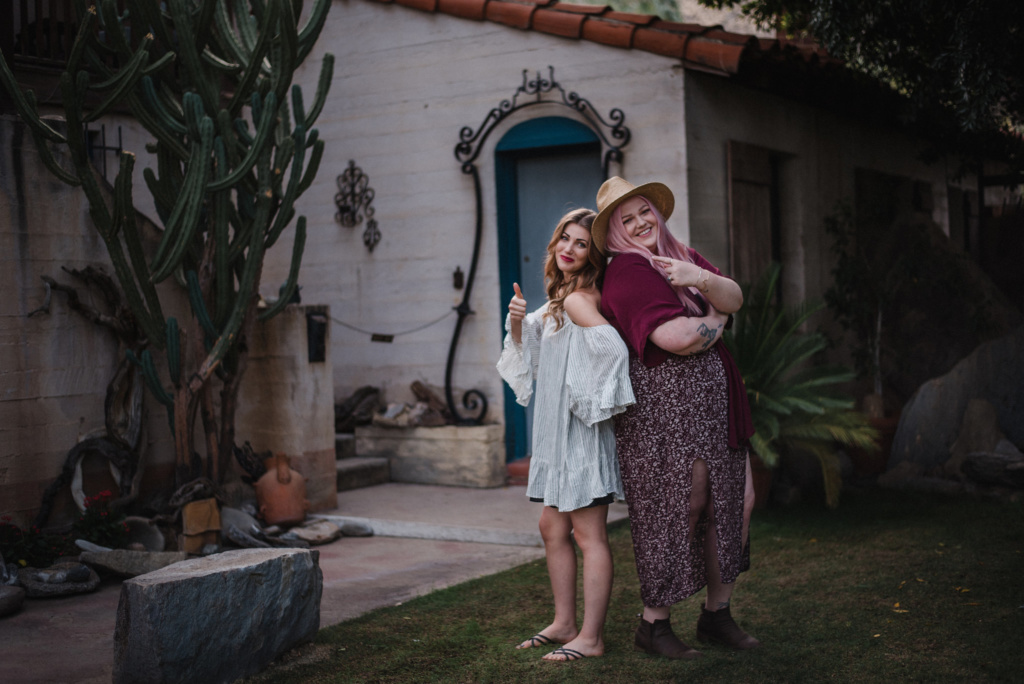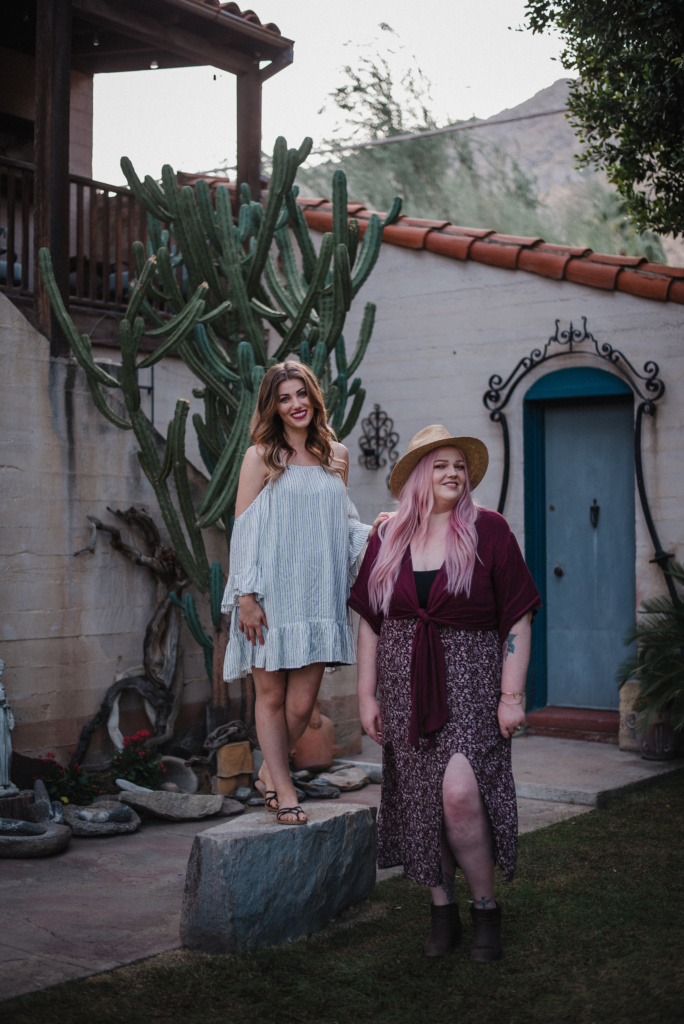 While Nicole was shooting Melissa and Tyler's day after session Dana took these amazing photos of us!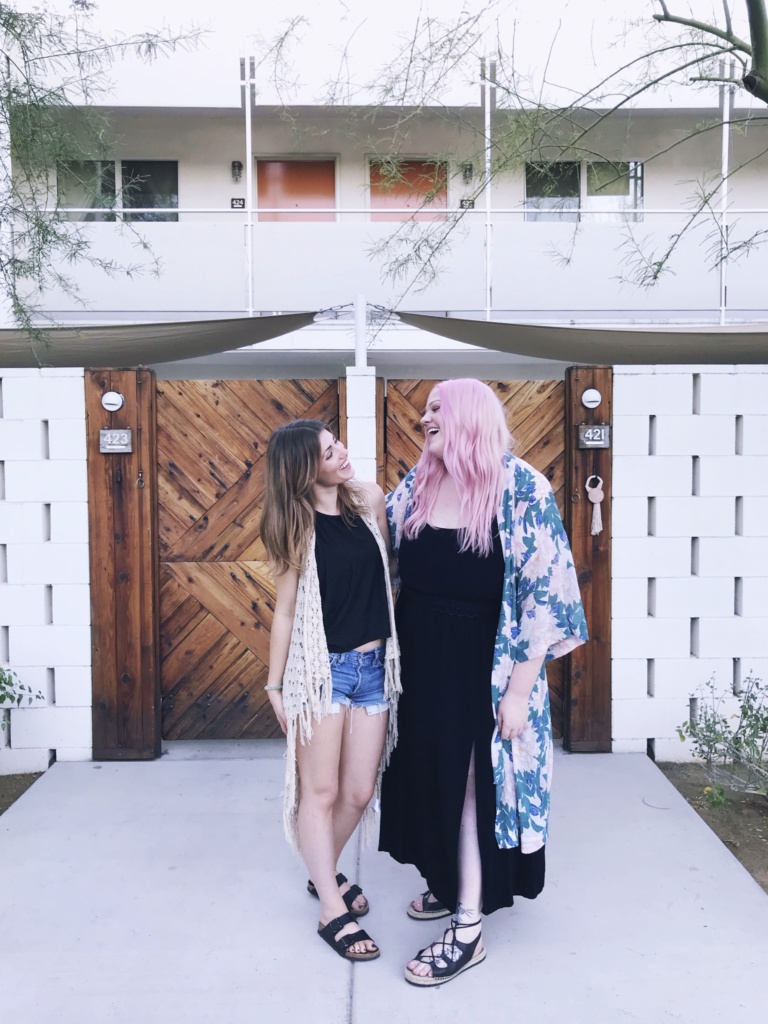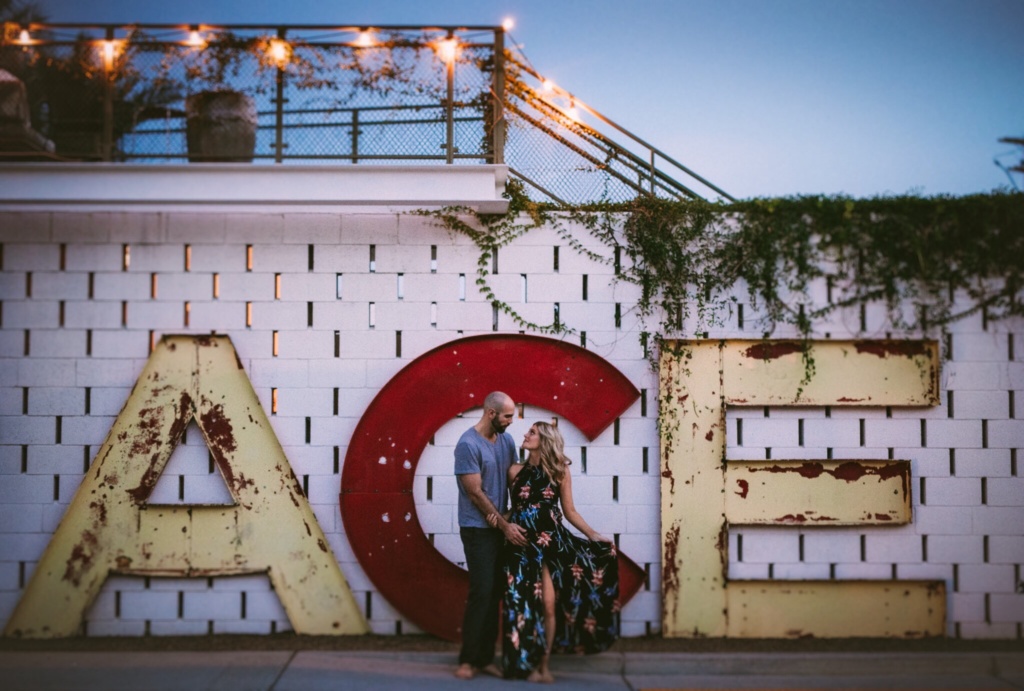 As fate would have it our friends Aislin and Steven were in Palm Springs at the same time as us for our wedding so we snuck in a maternity session as they showed us around their favorite hotel The Ace. Photo by Nicole Ashley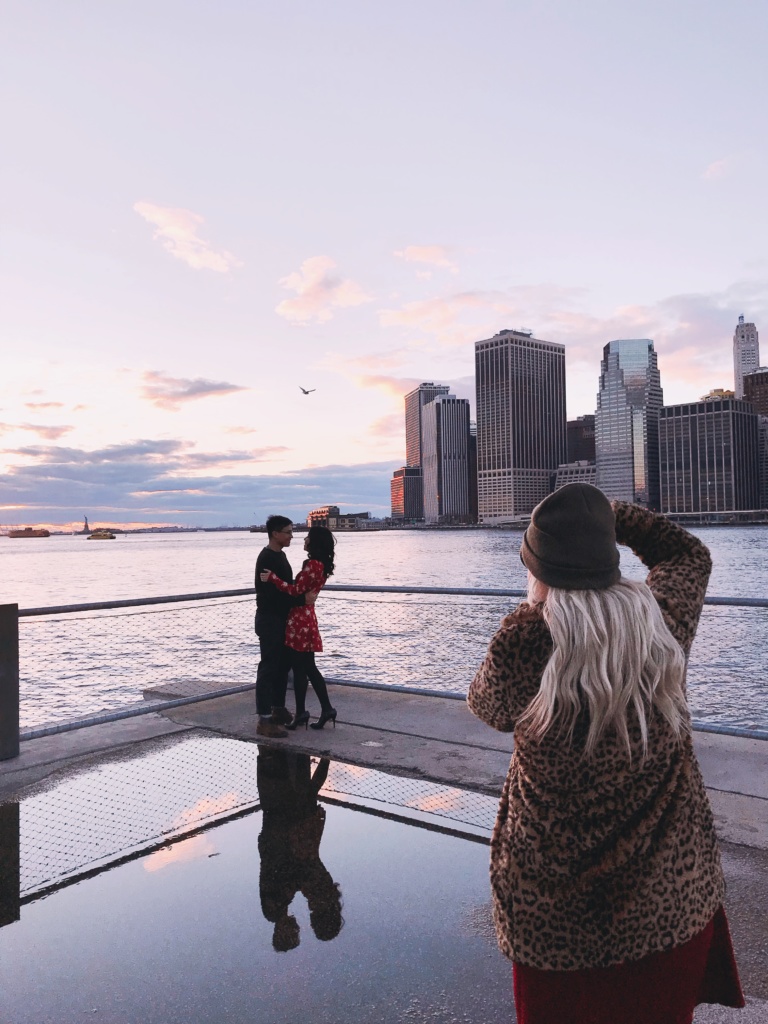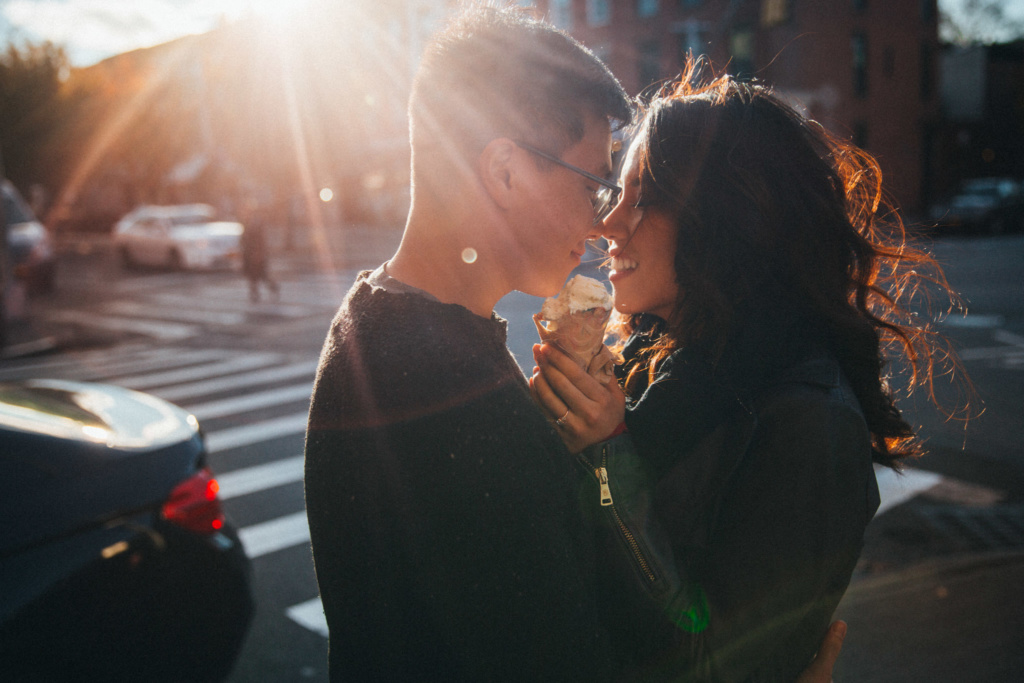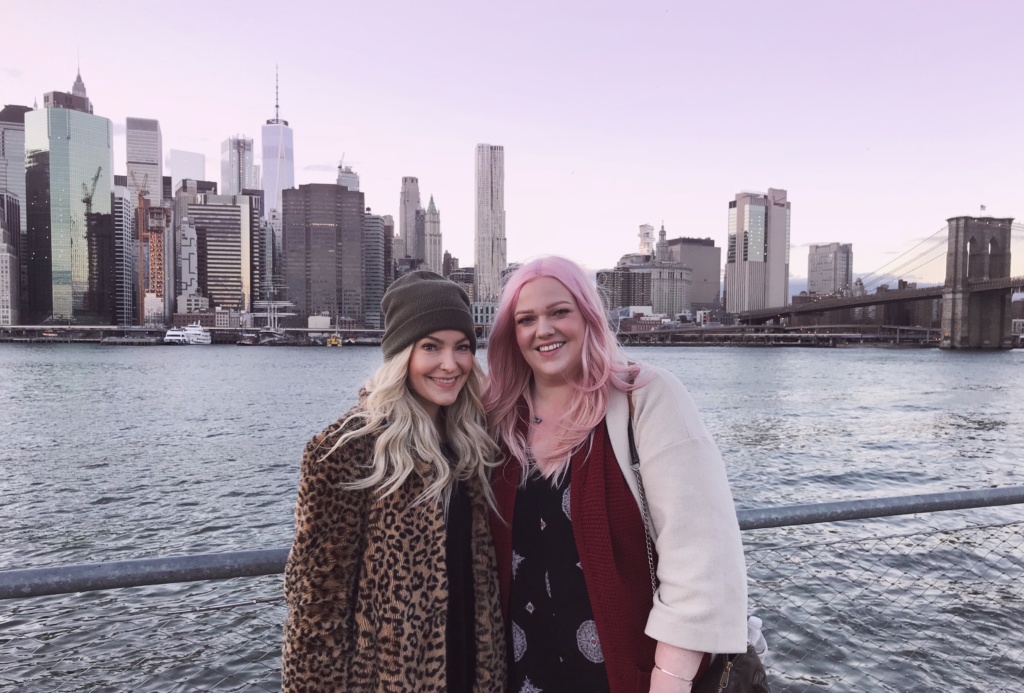 Janna and Nicole had one day at home before heading to New York for a surprise proposal that Alex had been planning for Farsai for some time now!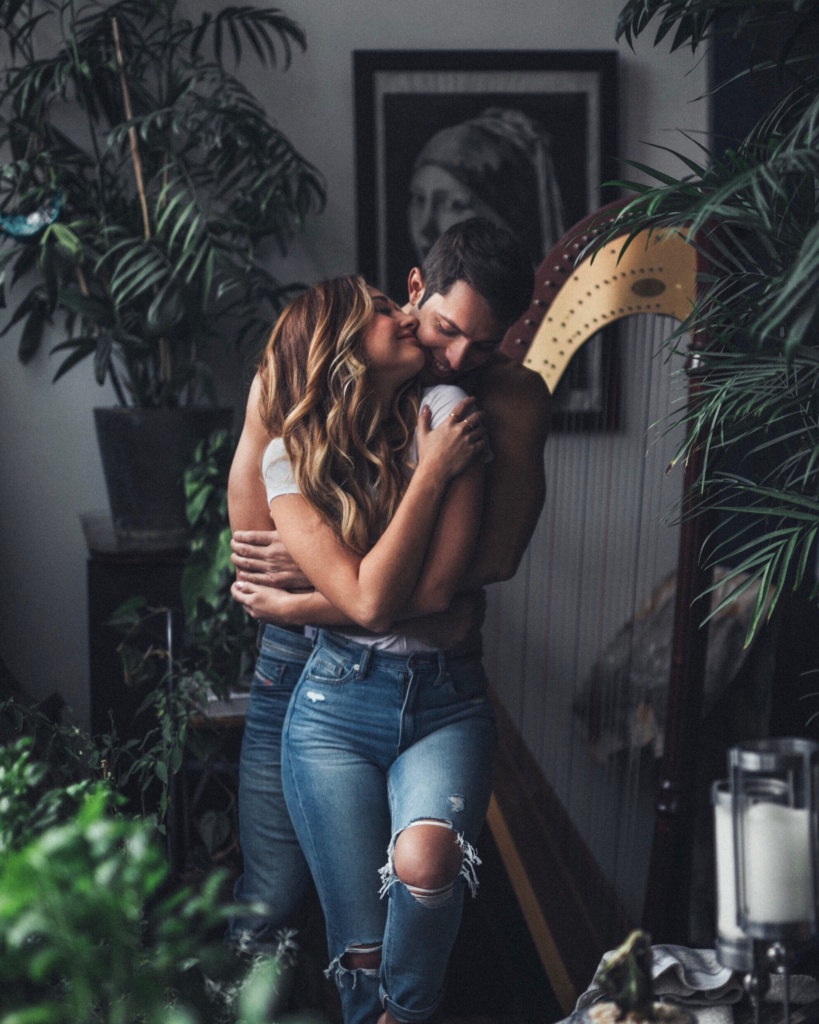 We had met Oksana and Ray in Las Vegas and hid with them in a bathroom during the mass shooting so it was really nice to be able to create some stunning work and new memories. Photo by Nicole Ashley
Thank you everyone for such an amazing year and for following along on our journey!