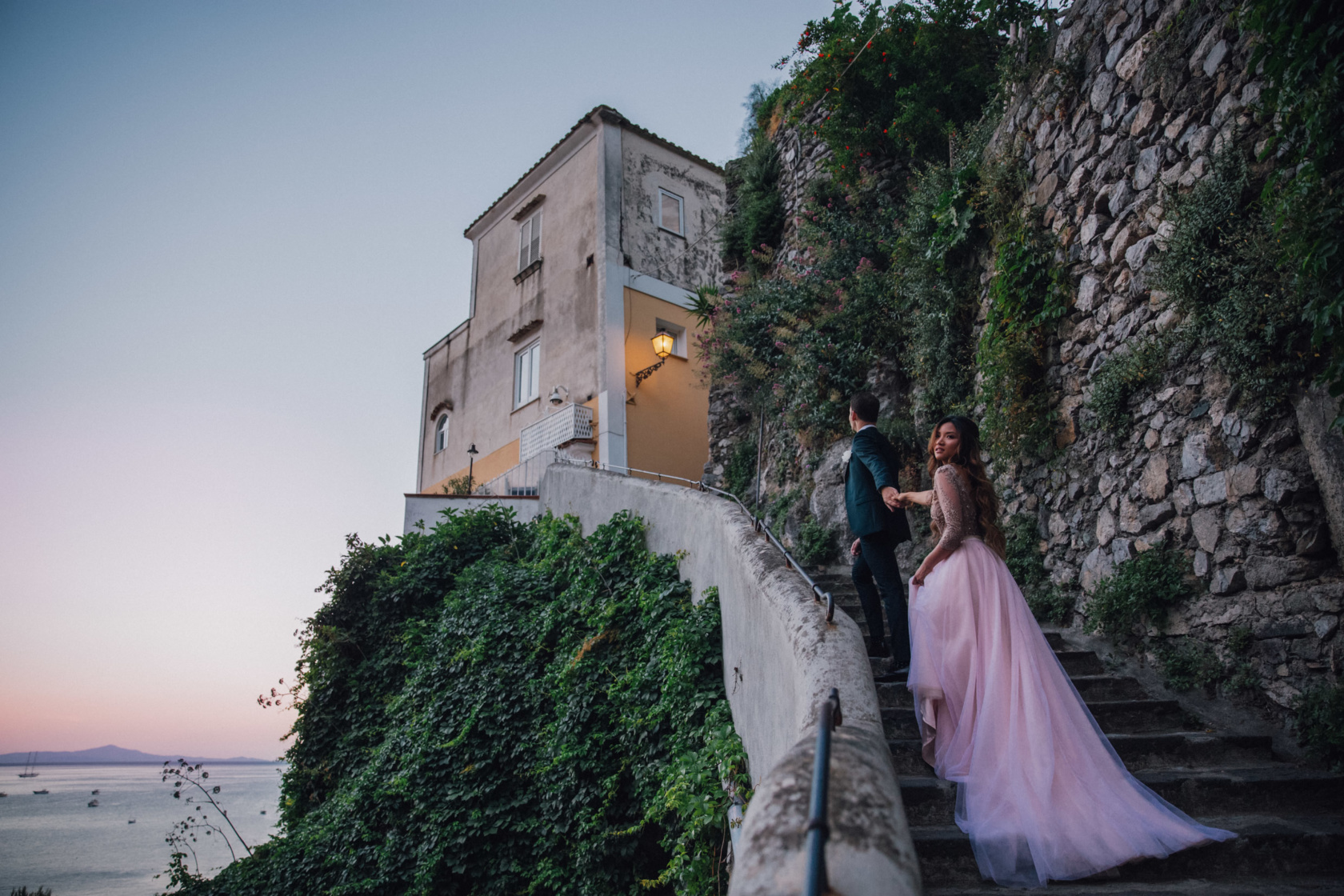 This past May we were hired to travel across the ocean to Positano, Italy for an elopement! As many of you follow our blog posts, Facebook and Instagram we are sure you saw the sneak peeks and experiences that we had but no words can describe how amazing this little nook of the world is!
We were lucky enough to all share an amazing villa which was only a short 15-minute walk to the main downtown/beach area of Positano. Maybe it was the time of year, but this place was seriously magic. The flowers were all in bloom, the weather was at a perfect mid 20's (with no bugs) and it smelled like flowers and salt water everywhere you went!
Our roles for this trip were basically to make Kim and Chris, our couple, feel little to no stress and we stepped up in more ways than our typical job roles would require. From helping with dinners, picking up greenery, decorating for the ceremony. We had the opportunity to do two days of shooting with the couple Kim and Chris for the wedding day and then the day after shoot in a boat! The wedding day was a very early morning as we started at 3:30 am for hair and makeup to have her dressed and prepped for sunrise. Chris also had some pampering, and their friends who joined us- Rob and Megan even snuck in for a quick men's cut and hair/makeup styling before the ceremony later that evening. The beautiful thing about an elopement is the only rush or agenda at all as we are just working with Nicole to make sure we have the best light for the photos.
We have been beyond blessed with the number of travel opportunities for weddings, elopements and engagement sessions and we are so excited to finally share all the images with you!
Nicole Ashley, our dear friend, and amazing photographer has been a big reason for all of our success and shared even more photo's over on her site.