For Stefanie and Janna the start of Behind the Blush was as a result of years of friendship. It all started many years ago when Janna and Stefanie used to live together alongside of 4 other girls in a house in Edmonton. Fast forward to present day and we are now working together doing hair and makeup for weddings, engagement sessions, portrait sessions, boudoir and concept shoots. Our combined passion of everything beauty and fashion led us down this path to merge our ideas and have a place to showcase all of the work we are so proud of. The site was created out of the need for a space to share different tips and tricks as well as our day to day lives. We added Caitlyn and Diane to our team this year as we have worked with both or them for a long time and trusted them with our vision. They have the same passion for excellence and artistry as us and we are thrilled to have them become part of the team. We have known Caitlyn for over 18 years (childhood friend) and have worked with her on countless weddings. Janna worked with Diane during her time at MAC and Diane carried on working for MAC for several more years. Throughout our careers we've all had the privileged of also being published for our work. Here is a bit of information about each of us!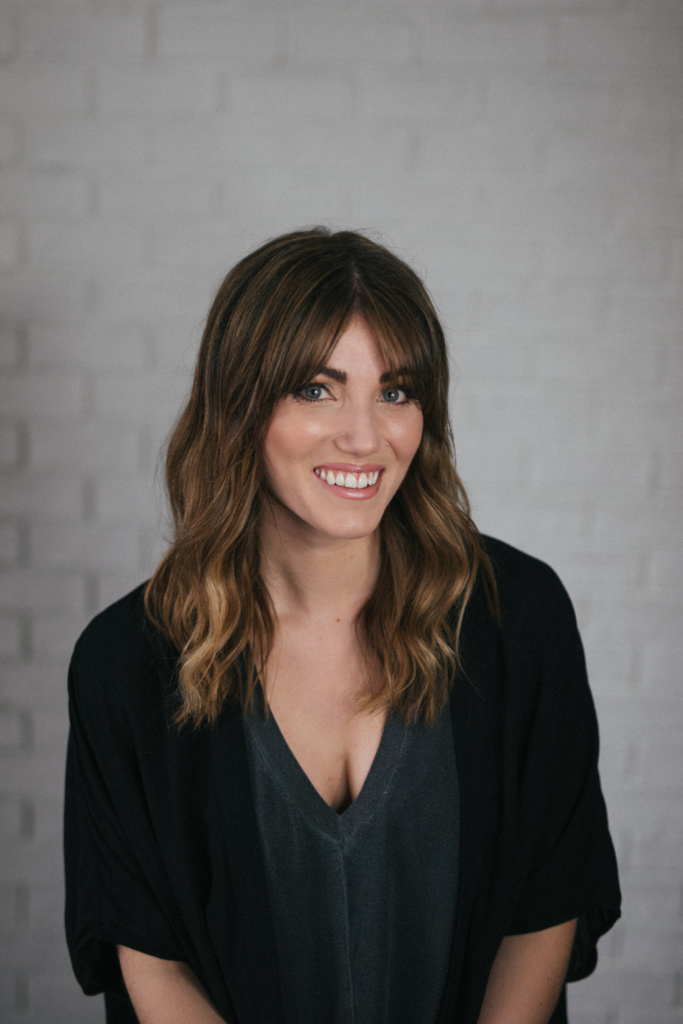 Stefanie Carlson: I have been involved in the beauty industry for 8 years, 7 of which have been purely in the hair and makeup industry. I started my career through an apprenticeship out of a salon in the Edmonton area. Throughout my career I have been blessed with many opportunities that have helped mold me into the experienced and driven hair, and makeup artist that I am today. I am a graduate from the Evelyn Charles Academy and trained colorist through the Aveda Academy. In my short 8 years experience I have accomplished several milestones such as attending the "Davines World Wide Hair Tour 2012" in Miami, Florida, being selected as a makeup artist and hairstylist for fashion week Edmonton, and completing the Schwarzkopf master color class.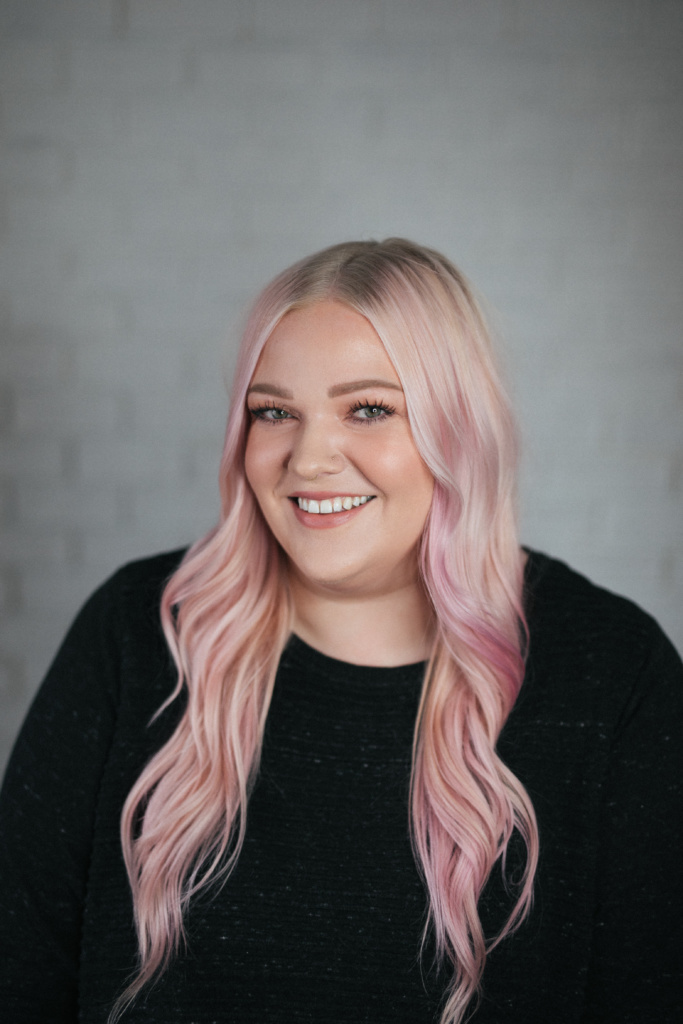 Janna Huget: I have been working as a freelance Makeup Artist for over 8 years. I spent 2 years working for MAC Cosmetics and left to pursue further freelancing and my personal projects. I took on hair styling as a way to be more involved in photo shoots and can style hair for weddings or any type of event.  I have worked doing hair and makeup for boudoir, portrait, concept and promotional shoots. I have been working alongside Stefanie Carlson for almost 7  years. I have a passion for enhancing your natural beauty, making your skin glow and having you see yourself as a whole new you!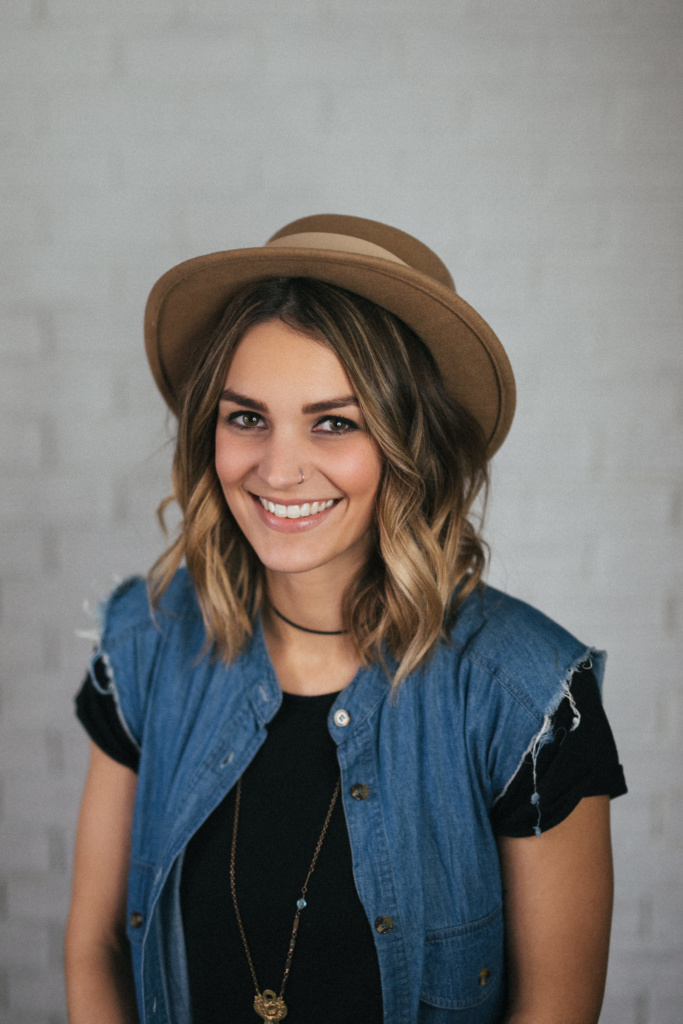 Caitlyn Steinbrenner: I have been working with Stef and Janna as an additional hair stylist as part of the Behind the Blush team for larger weddings for over 4 years and I'm thrilled to be on the team officially! I started my hair career apprenticing at Celebrity Hair Salon in Edmonton for 3 years and then transitioned to owning my own in-home salon for the past 5 years. I've been published twice in Blush Magazine for my work with Behind the Blush on past weddings. My vast hair knowledge and love for everything romantic hopefully makes me the perfect person to transform your hair for your big day or event!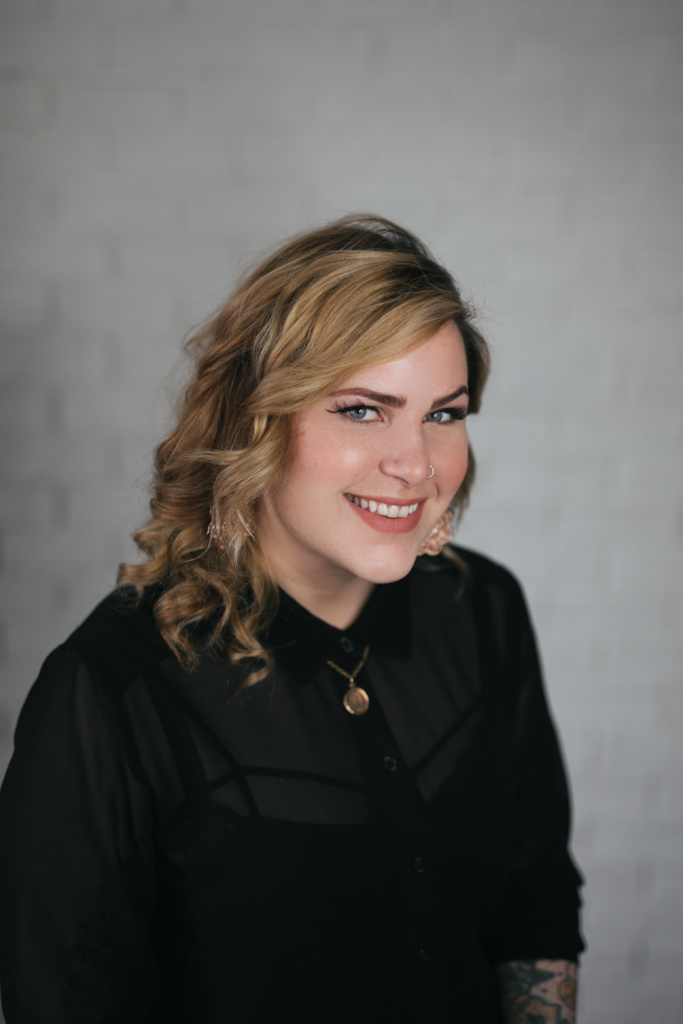 Diane Devine: I've spent the better part of the last decade as a full time makeup artist with MAC Cosmetics. For every minute of my time at MAC, I have soaked up every bit of knowledge and taken every opportunity that has been offered. I've worked on a PARK fashion show, The Canadian Country Music Awards as well as countless weddings and events. In 2015, I said good-bye to my friends and family here in Edmonton and started a new adventure of living in the UK. I spent a year working at a fresh new location of MAC Cosmetics in Dundee, Scotland, where I continued to learn from many amazing artists. I am so excited to join Janna, Stef and Caitlyn as part of the Behind The Blush family! It is my passion and goal to make each and every person that sits in my makeup chair feel beautiful.