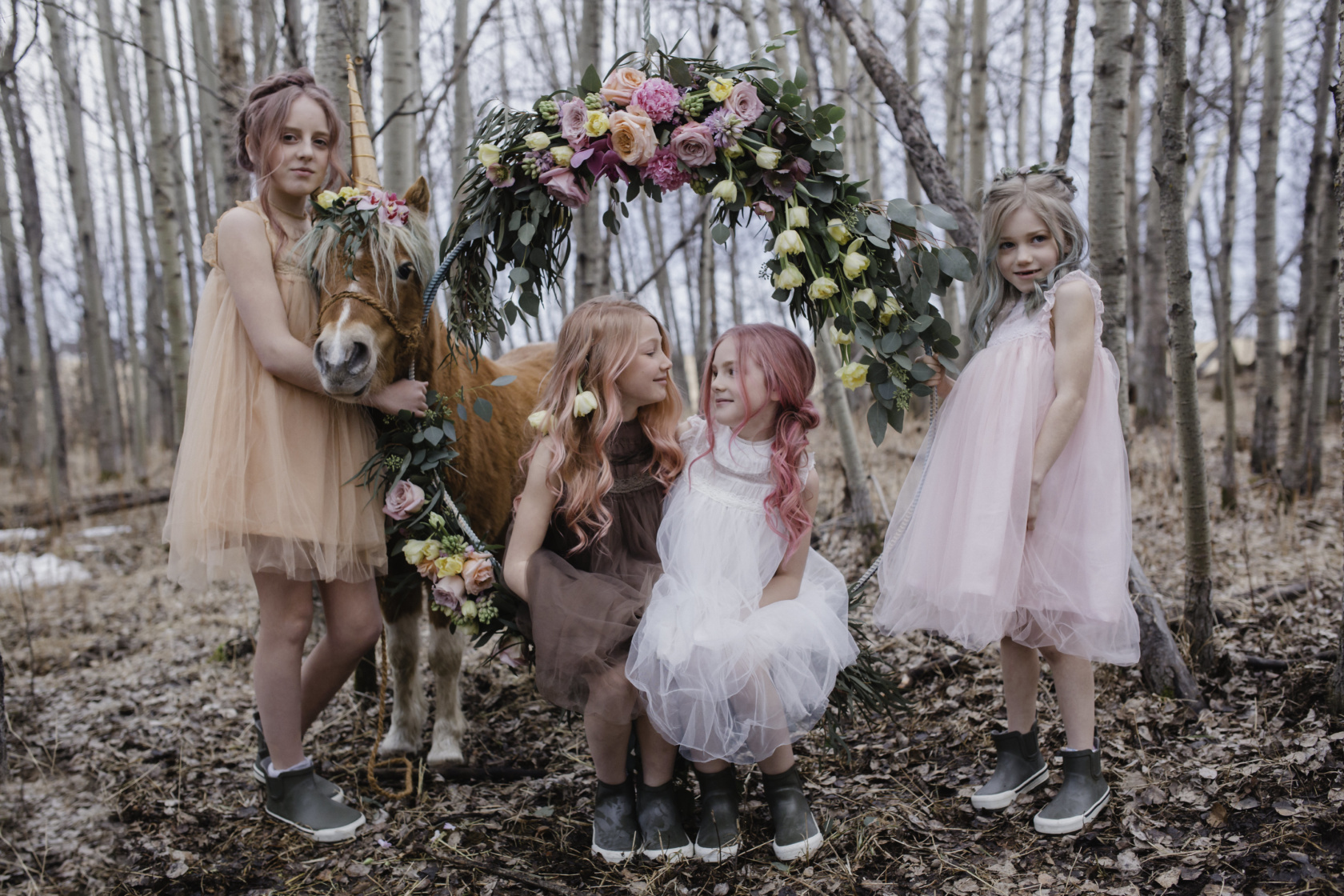 We are so excited to finally be able to share one of the three parts of our shoot day aimed to inspire some fun flower girl looks.
Janine from FaBLOOMosity really outdid herself on this shoot day. I remember showing her a couple cute inspiration photos of a swing with some flowers and she transformed the idea into something out of this world. She came up with the most magical floral swing set for us to work with and even surprised us all by turning the pastel pony into a pastel unicorn! We all kept saying over and over again how cute the girls looked in the set.
Erinn from The Skinny really pulled these little flower girl dresses out of nowhere! With a weeks notice for this shoot she was able to pull the most glorious flower girl tulle dresses that went so perfectly with the shoot.
Carmen was the reason this whole third part of the shoot came together so perfectly. She somehow convinced her husband to create the amazing swing that Janine styled so perfectly, after clearing the spot a few times from the recent snow fall (thanks Alberta) picked up the ponies early that morning for me to come and color its hair (and then returned them after many hours of shooting), hosted us on her land, gave us snacks and wine and I don't think stopped for a moment to breath until our light was gone! She really went above and beyond and the photos are proof of that!
Janna and I really worked together as a team on this, and after I spent the afternoon coloring the little girls hair, she came right by my side and we did all the hair styling and makeup for a perfect flower girl look. This is definitely up there as one of our favorite styled shoots and we couldn't be happier with how this turned out!!