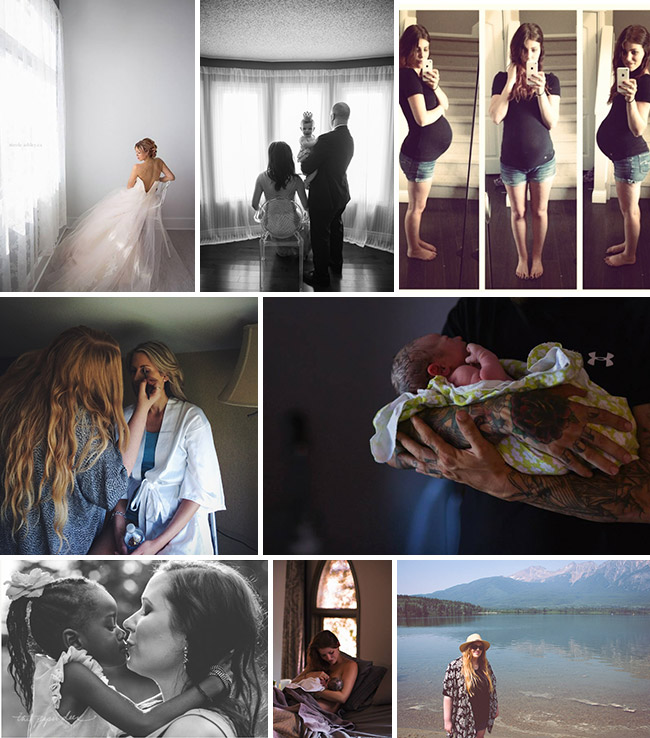 Since we do so many different things for our work and site we decided to split up our weddings of 2014 and 2014 year in review into two separate posts. Click here to check out all of the lovely brides we had the pleasure of working with in 2014! This past year has definitely been the year of adventures, travel and frequent collaborations with the talented Nicole Ashley, Kristina of Inspired by Lynne and Hunt Amor, and best of all – the new additions to our crew with Selah arriving in July. Scroll down to see what kind of adventures we were up to each month.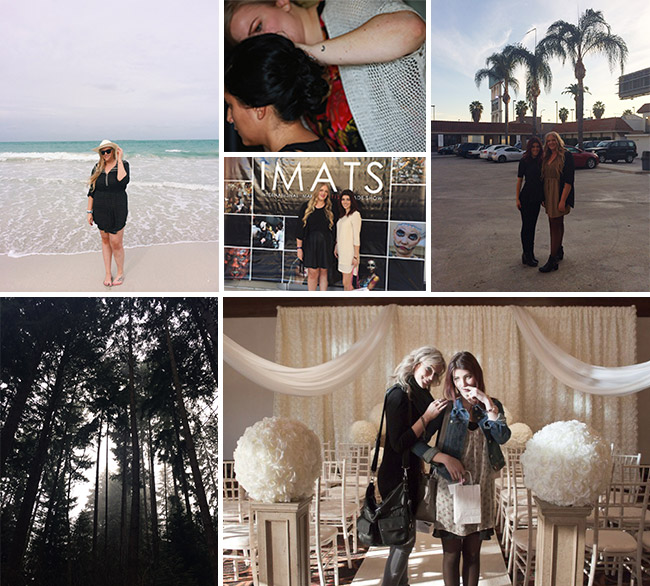 In January Janna traveled to Cuba to second shoot a wedding with Nicole Ashley as well as style the bride Jazmin's hair. The full post on her adventure can be viewed here. We then traveled to LA to attend the IMATS conference, aka makeup heaven, there and of course did a post on everything we spent all our $$ on. Janna then traveled to Vancouver with friends to watch Volcano Choir perform and Stefanie stayed back in Edmonton to attend the Swept Bridal show with Kristina and Nicole which Kristina wrote about on her site.

In February Stefanie did hair and makeup for a styled shoot that is also featured on our 2014 brides. February seemed to be a month of photo shoots ranging from styled boudoir with our model Brittany, boudoir marathons as well as some maternity and engagement shoots. In every shoot this year with Nicole Ashley we got to use the stunning locally made jewelry by Hunt Amor.

March was full of meetings about an upcoming collaboration shoot that then got featured on the Wedluxe blog. All the hard work really paid off and it was amazing working with some of the best in the business. I wanted to take a moment to also acknowledge the beautiful mother/daughter shoot we had the opportunity being a part of with Nicole Ashley-these three beautiful souls Ronna Kayla and Brittany are the types of clients that imact your life and I am so glad to have met them! March also brought an opportunity to attend every woman festival at Lexus south point with our friends Amor (from Hunt Amor) and Nicole Ashley. It was at this event we did our first donation for their silent auction.  Teaming up with Nicole Ashley for hair and makeup in a boudoir marathon- and the lucky miss Sarah Chan of www.girlsandbicycles.ca and wife of Mayor Don Iveson was our winner!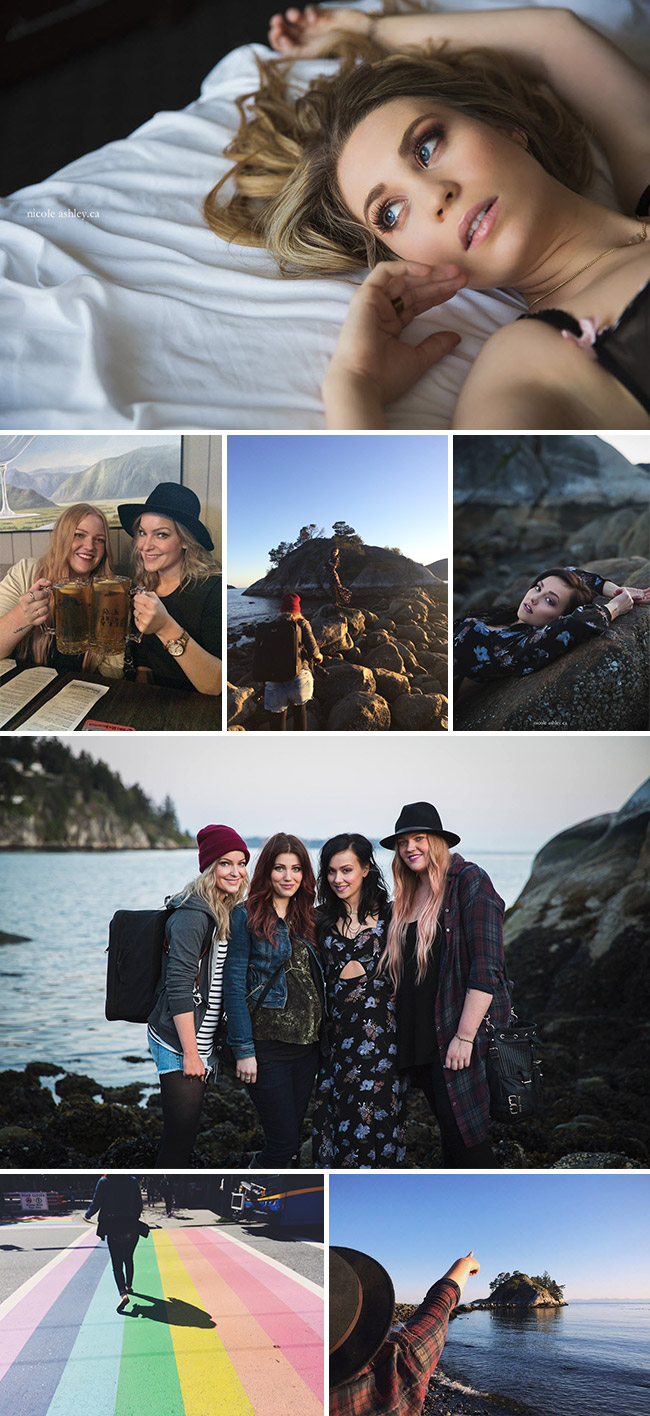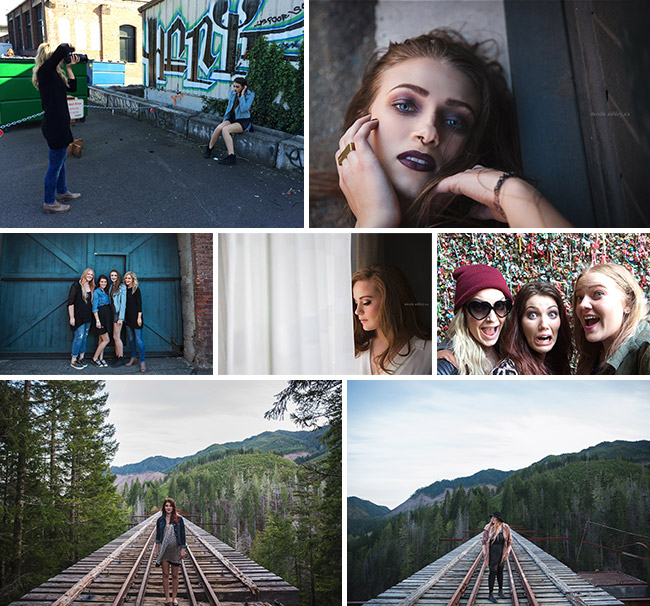 April definitely felt like our busiest month with boudoir marathons happening and our road trip with Nicole Ashley that lead into May and driving home from Portland overnight in freezing weather conditions. We first drove to Vancouver and worked on a boudoir shoot with the lovely model Meaghan and an amazing conceptual shoot with Savannah. Our next stop off was Seattle which we traipsed through and also did a boudoir shoot with Natalie as well as a grunge shoot with Jessica. We decided to go 3 hours off the beaten path to find an instagram famous bridge and man was it worth it. The bridge used to be a logging railroad across the Olympic Peninsula. It's over 400 feet long and 347 feet high. After a few wrong turns and having to ask 2 locals for directions and a 20 minute hike over 3 little creeks we finally found the bridge and climbed up it.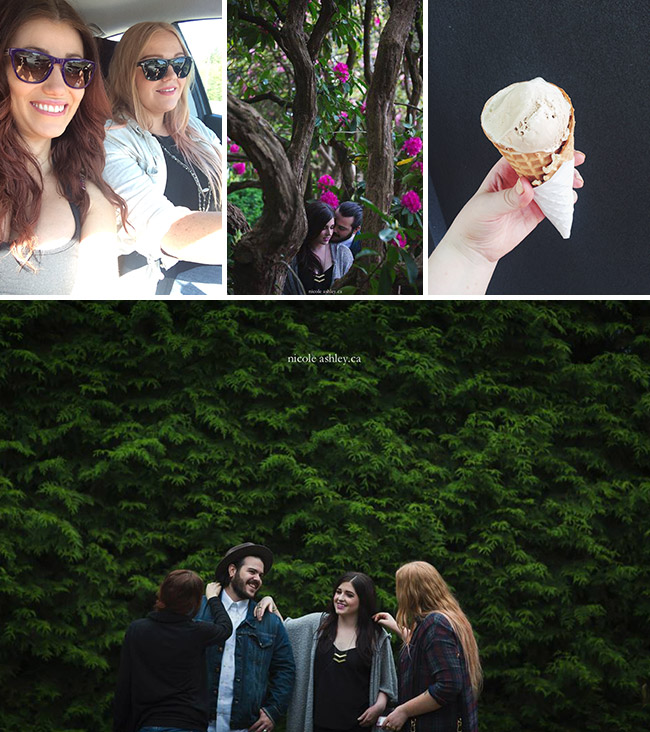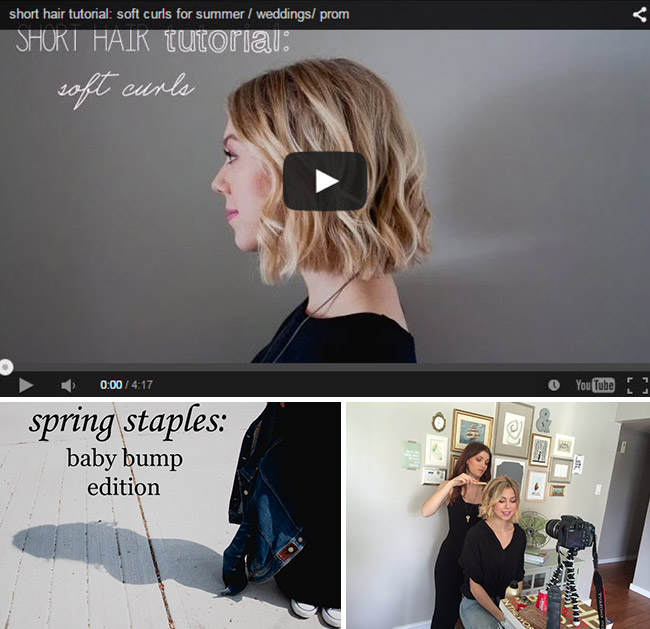 May marked the beginning of our time in Portland. We met up with old friends and in turn met new friends and convinced them to do a couples shoot. Robbie and Kendall were the best Portland tour guides a few Canadian gals could ask for. Stefanie did hair and makeup for a creative shoot of Nicole as shot by Amanda Diaz. We also got to be the newest characters for Nicole's project in May. Basically any time we could collaborate with Kristina on her site we jumped at the chance throughout the year. Stef modeled for her Spring Maternity style post. We also used Kristina as our model as we filmed our first youtube tutorials of which we have 5 on our channel with 470 subscribers and growing and a total of over 48,000 views since we launched our videos in May.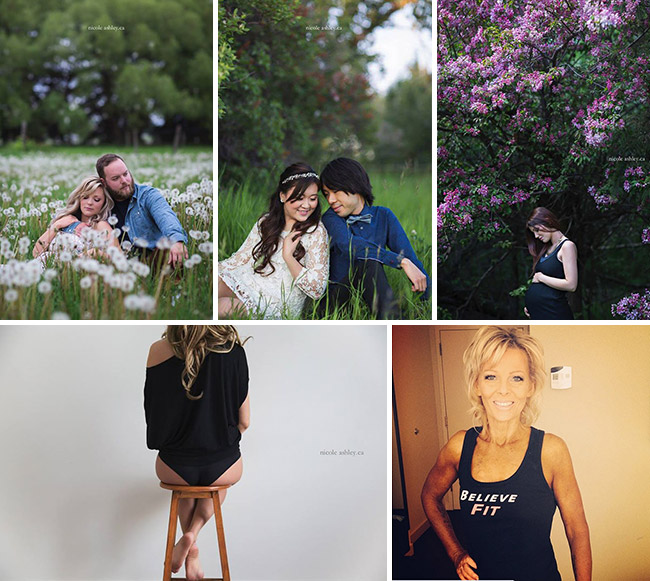 June was a month of engagement photo sessions as well as Stef's first job doing hair and makeup for a fitness competition for the lovely Rita! Being 8 months pregnant at a fitness competition was really.. Eye opening haha!  Of course June was full of lots and lots of weddings as well, but that is already covered in our brides of 2014 post.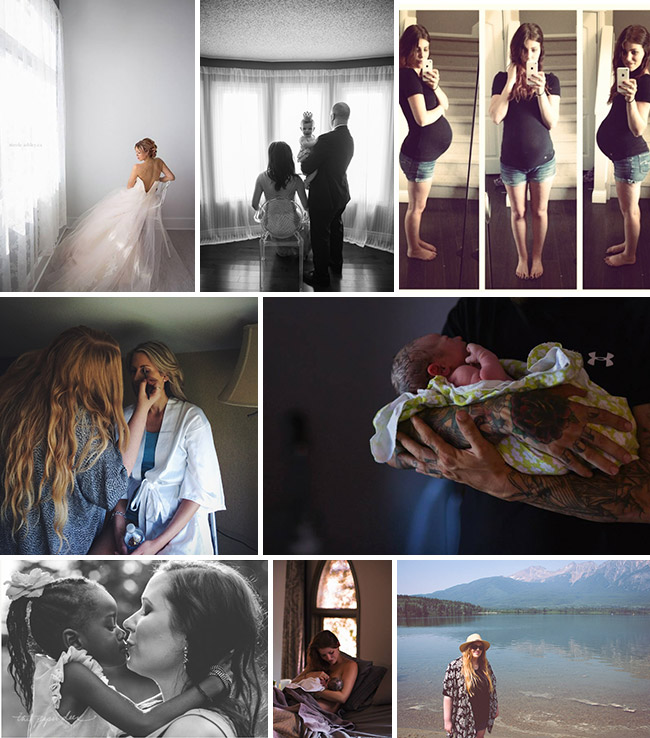 In July Nicole launched a new photo session called 'Love the Dress' which Kristina modeled for and we did the hair and makeup for the stunning photo. We also got to be part of some adorable family sessions with Kassey and her little family and another family session with Liz and her family as shot by Jayme Ford. We also worked on a feature post about things to remember when planning your wedding look for a new site for Edmonton Weddings called YegWed. Janna travelled to Jasper to do makeup for a wedding. Of course the most memorable moment of July has to have been the arrival of Stefanie and Drew's second daughter Selah.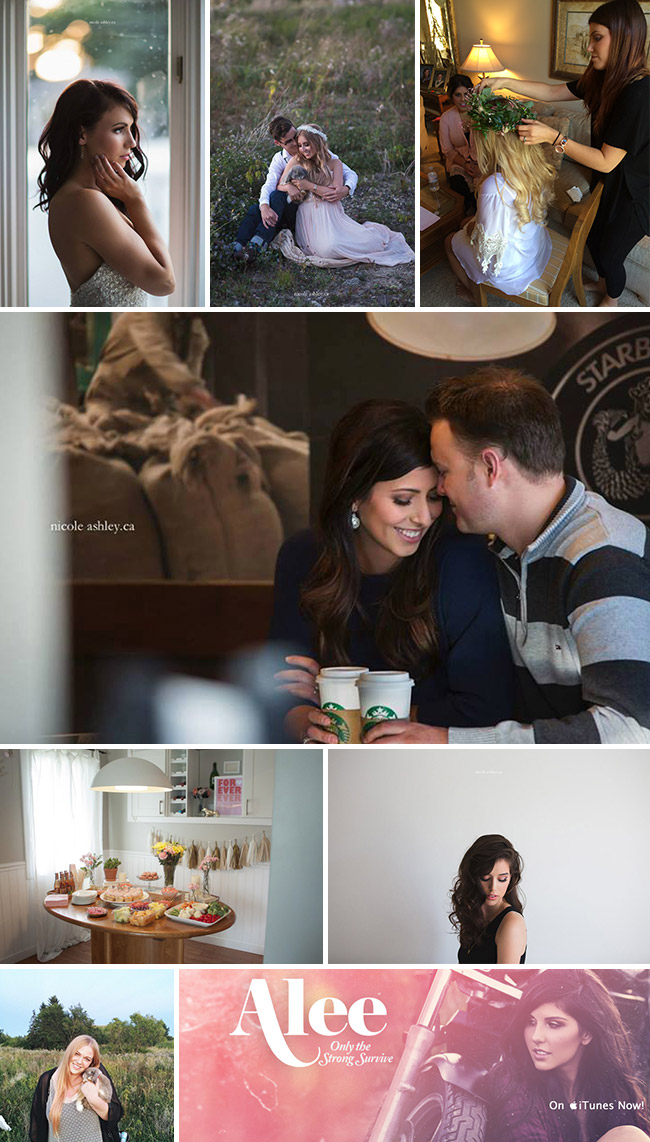 In August Janna worked with Nicole on a shoot for Alee's new single 'Only the Strong Survive'. Its pretty hard to remember how many mosquitoes where there when looking back at the beautiful images. Stef worked with Nicole on some new photos for the singer Olivia Wik. We had some of the cutest couple shoots one including a grey bunny and a styled shoot for 'Love the Dress' with Allison and Reade. Kristina and Janna hosted a pink and gold baby shower for Selah to wrap up the month.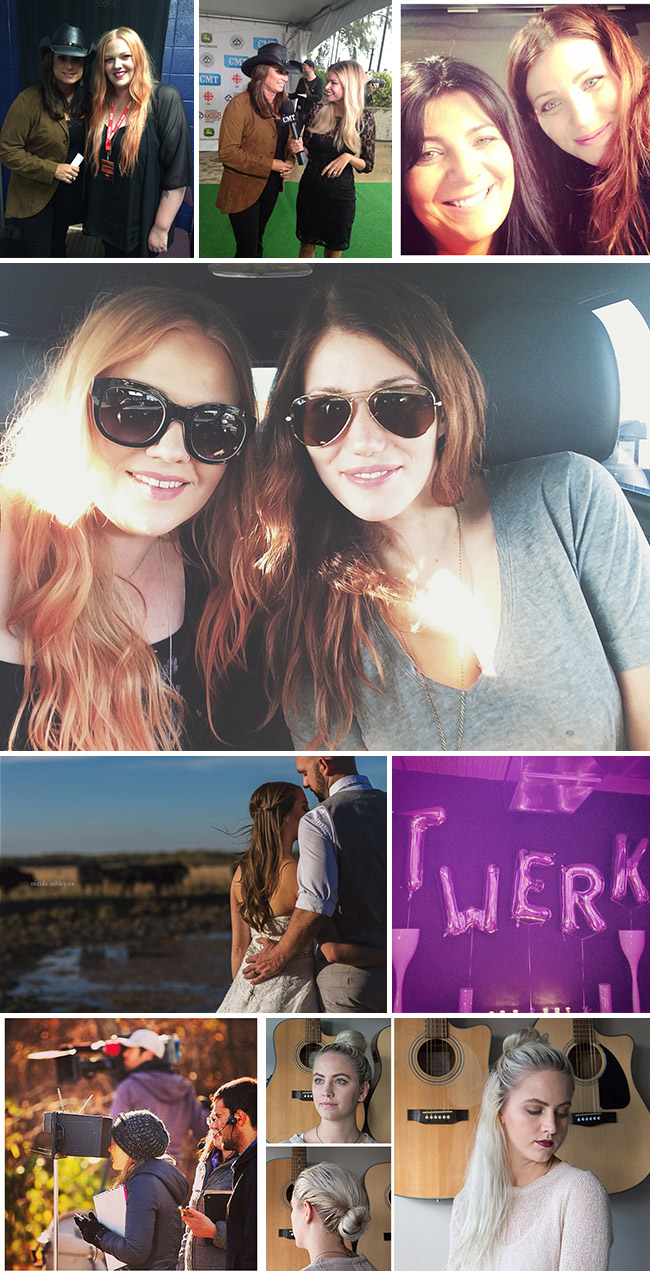 September was a month of country with Janna doing hair and makeup for Terri Clark for the CCMA award show as well as the pre-taped CCMA Country Music Christmas Special. Stefanie started working with Lark Agencies doing hair and makeup for season 2 of Mom's a Medium. Stefanie's oldest daughter Lyric started playschool and we had a road trip to Calgary for Katie's wedding at Azuridge. In September we also worked on two 'Love the Dress' sessions with Nicole Ashley. Jenn Bergman invited us to her epic birthday party (hello there were balloons spelling out twerk) held at Fabloomocity where we danced the night away. At the end of September we posted a few Halloween looks and hosted our first contest.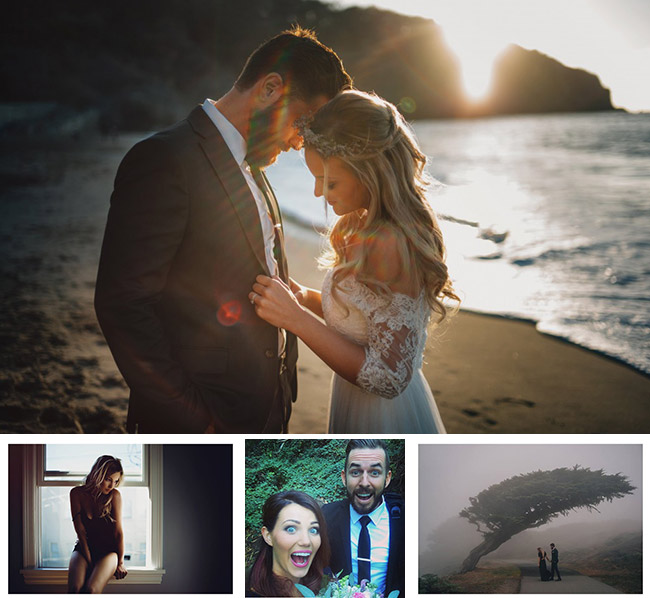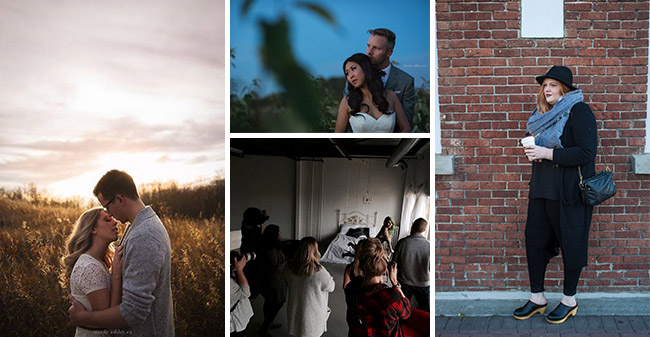 At the beginning of October Stef travelled to do hair and makeup for Nicole and Jon's San Francisco Elopement. While they were there they also did a connection session and boudoir session with Gabe McClintock. Janna did makeup for a styled wedding shoot that got a Fab You Bliss feature. Our good friends had their engagement photos taken by Kelly Redinger and Janna did the hair and makeup for Kristina. Last Forty Percent came to Edmonton for their "Do More, Wear Less' workshop and Janna did hair and makeup for the models. Of course October = Halloween and this year Stefanie and Janna got to do a lot of fun looks.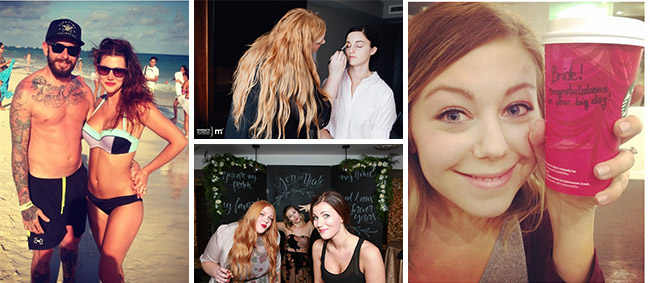 In November Nicole and Jon had their wedding reception here in Edmonton at the Parlour. It was so much fun doing the hair and makeup for Nicole and her family and then getting to celebrate their marriage with all their close friends. Right after the reception Stef and Drew escaped from our Canadian winter for a hot vacation in Mexico. November was rounded out with a few boudoir marathons with amazing clients. Another great moment in November was being with Kristina as she said yes to her dress for her upcoming wedding next summer.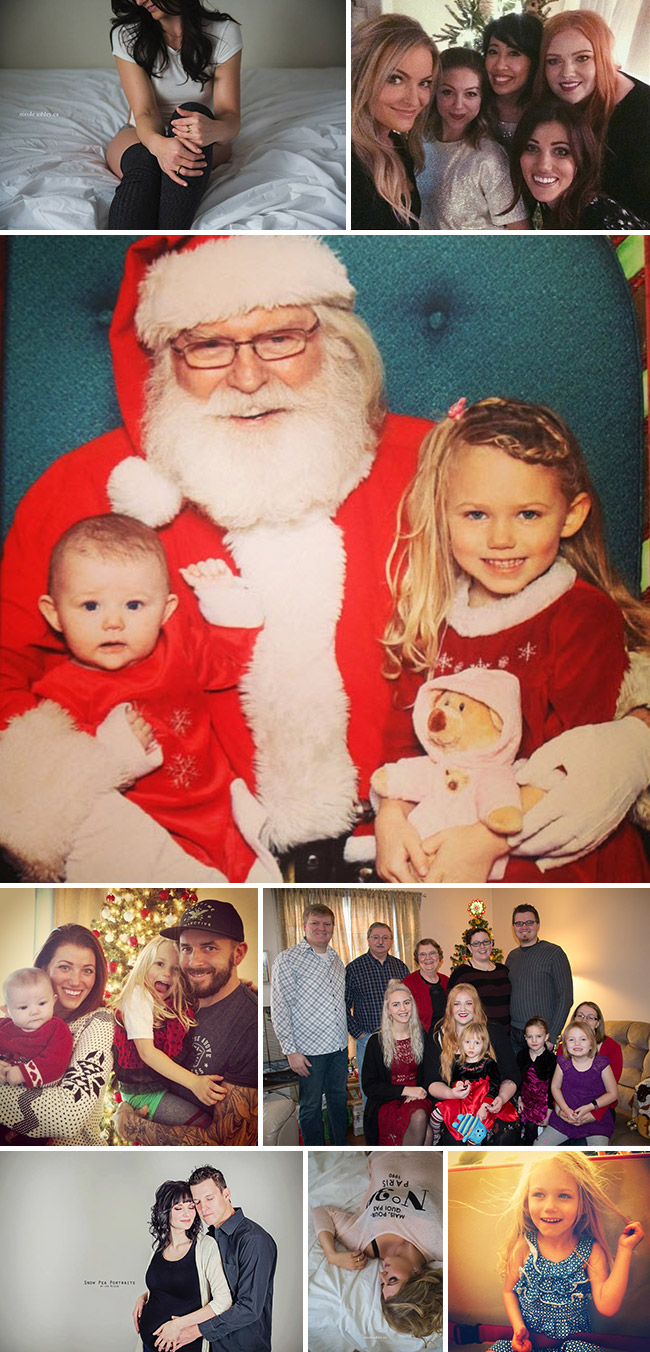 December was full of hair/makeup trials for upcoming weddings and some shoots mixed in as well including the lovely Trisia's maternity photos. Stef and Drew took Lyric and Selah for a mid-December vacation to Disneyland. At the end of December we had a Christmas party with Nicole, Kristina and Amor along with their mates to celebrate our accomplishments of the year.
We want to say thanks for everyone that worked with us this year and we cannot wait to see what 2015 will bring!!