When discussions began about which looks to create for our Halloween makeup series, it was obvious Stef and I were bound to attempt the classic Zombie makeup as neither of us had created the look before. Being the extreme scaredy cat that I am – I'm talking phobias galore – and having never so much as seen any tv/movie with zombies in it, I had to do a little internet research on what zombies really looked like. My older brother even joked that one – ie. me – could not create a zombie look without having ever seen anything with zombies in it. The rebel in me took that as a challenge and it made me want to create and even more impressive look.
For this look I added a lot of hair conditioner to Tyler's hair to give it that greasy lived in look – I learned zombies don't shower or really actually take care of themselves at all. I then used latex and toilet paper to give his skin more texture and scars. I created my own blood mixture with corn syrup, cocoa powder (to make the blood look a more realistic rust colour) and red food colouring. I layered on MAC Face and Body in white mixed with a little bit of green from the MAKE UP FOR EVER Flash Palette to created the look of dead skin. I then went in with some MAC eye shadows in navy, red, purple and green to create bruises and damaged skin to make him look half dead and added the blood as the final touch.
I successfully impressed my brother, among others – even eliciting genuine screams. How do you think I did?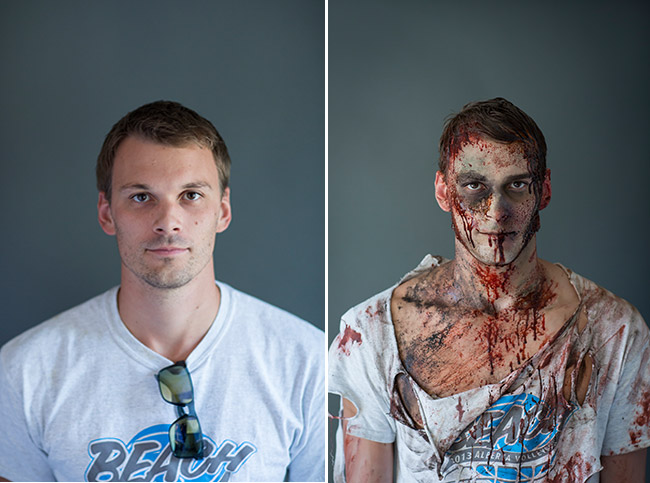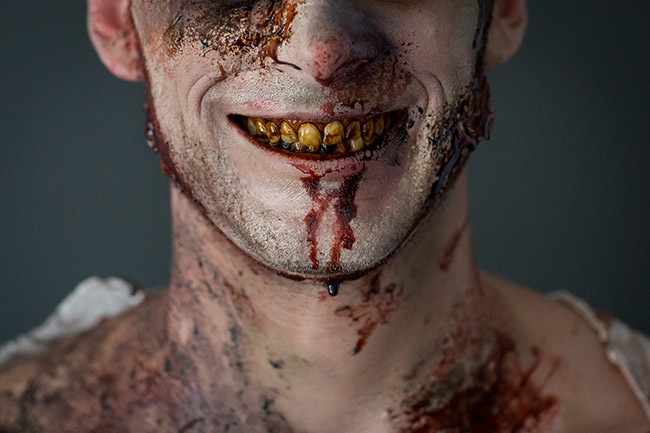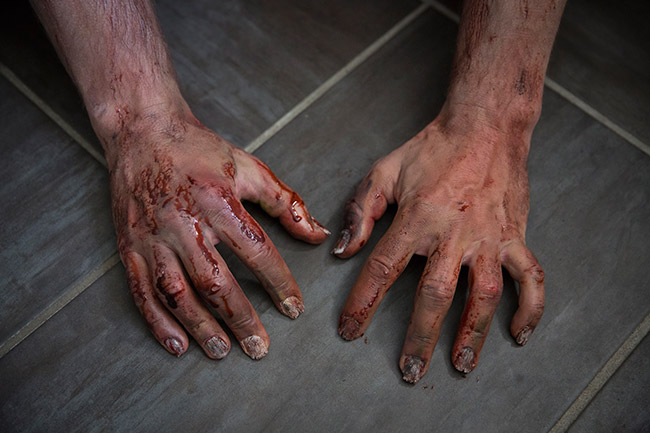 Model: Tyler for Numa Models
MUA: Janna Huget
Hair: Janna Huget
Photography: Nicole Ashley