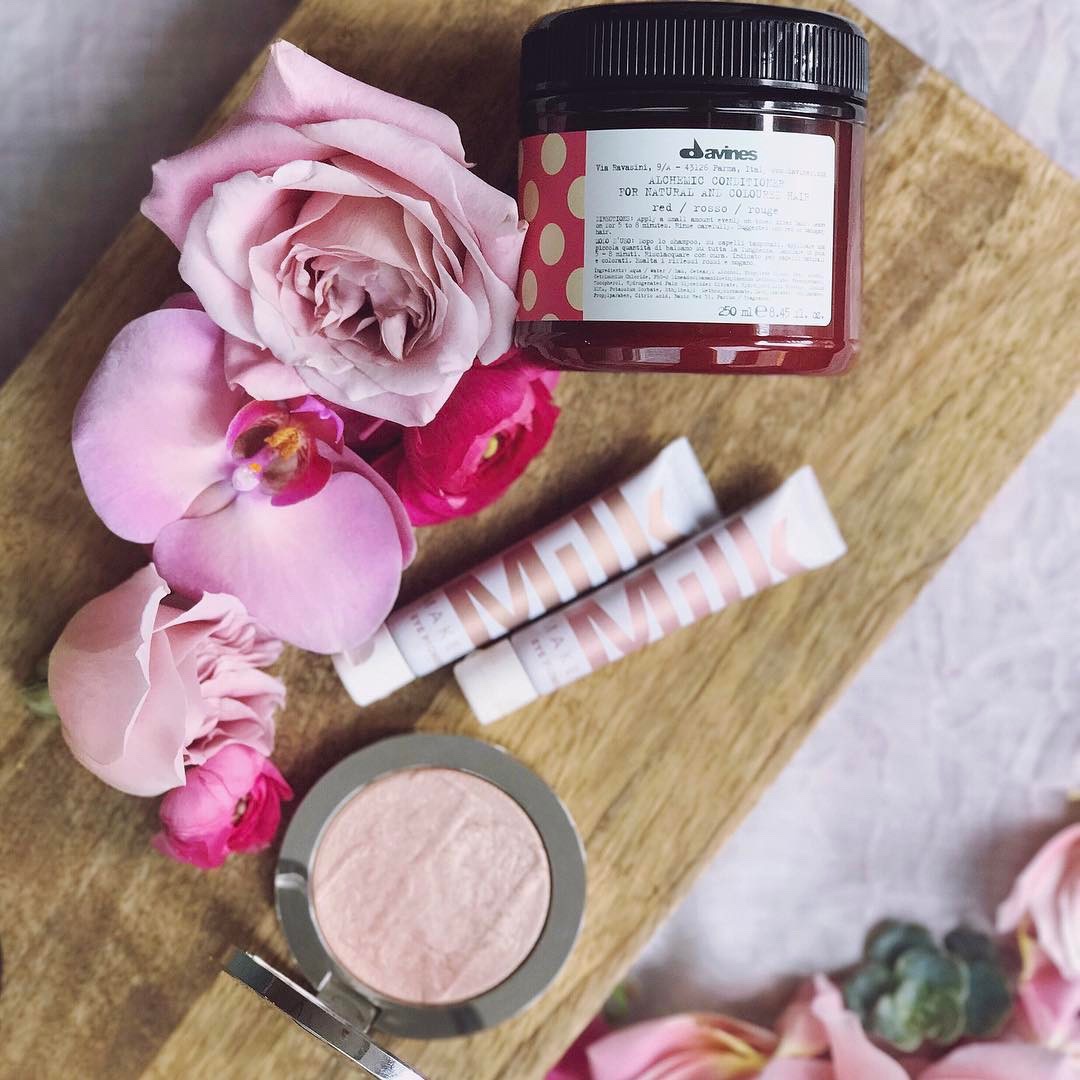 Since it's almost spring cleaning season and because most of us have started watching the Netflix show, Tidying up with Marie Kondo, and have taken the plunge on decluttering your house I thought it might be helpful to share some tips on how to know when to purge makeup items from your life and how to sanitize the products you are going to keep! I was texting with a friend yesterday and as prompted by her doctor after seeing them for a bad cold the doctor had asked if she had thought of sanitizing and decluttering expired products so that further bacteria wouldn't hinder her recovery. She asked me for some tips and she suggested I write a blog post sharing this decluttering knowledge. Sometimes as a makeup artist I forget that everyone may not know where to find product expiry information or how to properly sanitize makeup. I hope this information helps everyone declutter their makeup collection and move into the new year with products that bring you joy and that you know are safe to continue to use.
1. General Rules for Product Expiry:
Powders, like loose powder, eyeshadow, blush etc – two years
Creams, like face creams, SPF, cream blush, cream eyeshadows etc –
Liquids, like foundation, concealer, liquid liner etc – 6 to 8 months
Mascara- 3 months
Pencil lip/eyeliners and lipsticks – one year
Fragrance – several years
Nail Polish – one to two years
** if a product smells different/off from when you first opened it then it most likely expired and it is time to toss!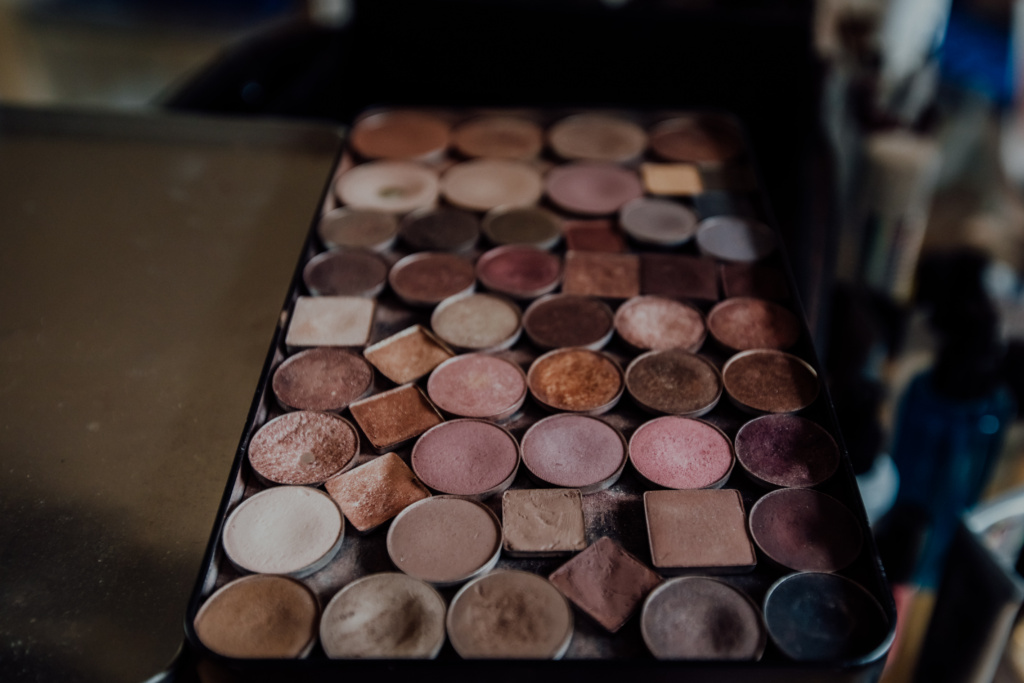 2. Finding Product Expiry Dates and Decluttering your Collection
A lot of foundations or liquid products will have actually expiry dates listed somewhere on the packaging but if not then you want to look for the PAO symbol (period after opening) to let you know how long the product should be good for. Once you have gone through all your products and removed the ones from the collection that either "don't spark joy" a la the KonMarie method then you can move to take the products out of your collection that don't match your skin tone anymore or that you find you don't like the formula anymore. I am guilty of keeping a limited edition makeup item but if I find that I don't regularly reach for it then I am either going to sanitize it and gift it to one of my friends or dispose of it.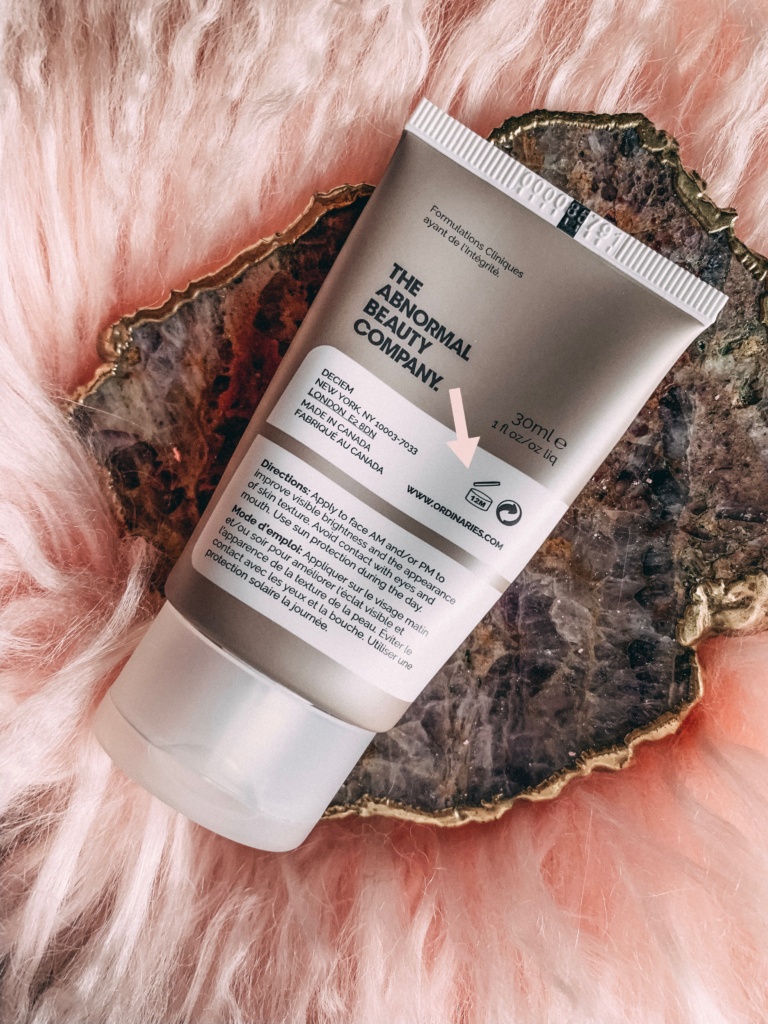 ** Different brands have recycling programs so be sure to keep your empties to get a reward for all your decluttering! For example, MAC Cosmetics has their famous "Back to MAC" program in which you bring in 6 empty items in exchange for a new lipstick, eyeshadow or lipglass. Kiehl's also has a recycling program where you bring in 10 empties for a product in return.
3. How to Sanitize your Products and Brushes
Brushes:

I always recommend cleaning your personal makeup brushes at least once a week and any beauty sponges should be sanitized everytime you use them. The best way to clean your makeup brushes for a bit cheaper is to spray them with 99% isopropyl alcohol to kill any bacteria and then wash them with a gentle shampoo/conditioner combo to keep the bristles soft. The main thing is that you don't want to get the brushes too wet close to where they join the brush body and lie them flat to dry, otherwise the glue can get wet and the brushes will fall apart. As a makeup artist, I prefer using the Cinema Secrets brush cleanser as it disinfects and conditions the brushes at the same time as well drys super fast.

Beauty Blenders/Makeup Sponges:

Beauty Blenders and sponges, in general, should be thrown out every three months or so and should be sanitized before you use it every time. You can use the specific Beauty Blender cleanser as I find it gets all the foundation and creamy products out much better than dish soap or a bar of soap. I also use a bit of the Cinema Secrets brush cleanser to get it squeaky clean.

Sanitizing product:

 The best way to make sure bacteria is cleaned off of your makeup products is to spray 70% isopropyl alcohol from a few inches away and then keep the container open until it drys fully. You want to use 70% instead of 99% when spraying the isopropyl alcohol because the 99% flash drys too fast so then all the bacteria may not have been killed off. Sometimes using this method as a makeup artist causes powder products to harden a bit so I've switched to using the Beauty so Clean Sanitizing Mist as it was created to kill bacteria but keep your product formula intact. For lipsticks, you can roll the bullet up to spray and then for any pencils you can spray the tip and then sanitize your sharpener as well. Your makeup bags are also an area that we often forget to clean out so I spray the 70% isopropyl alcohol and give it a wipe down.
** Jewelry, of course, isn't really makeup related but just wanted to add in a reminder that it should be cleaned regularly so that you kill all the bacteria.
I hope this blog post helps get you through the daunting task of clearing out your makeup area in your bedroom or bathroom and brings you a bit of peace knowing that what you are using is clean and not expired!