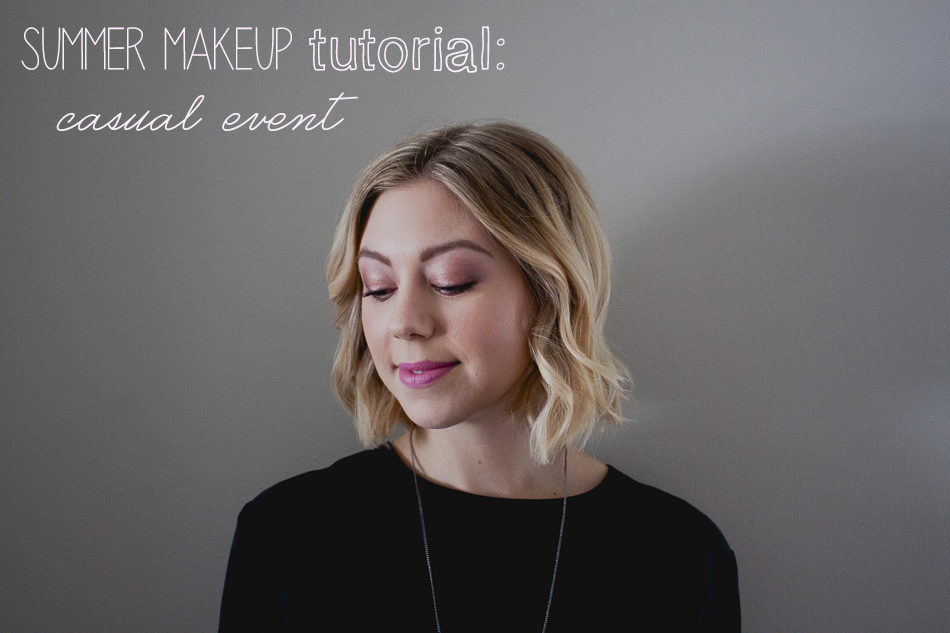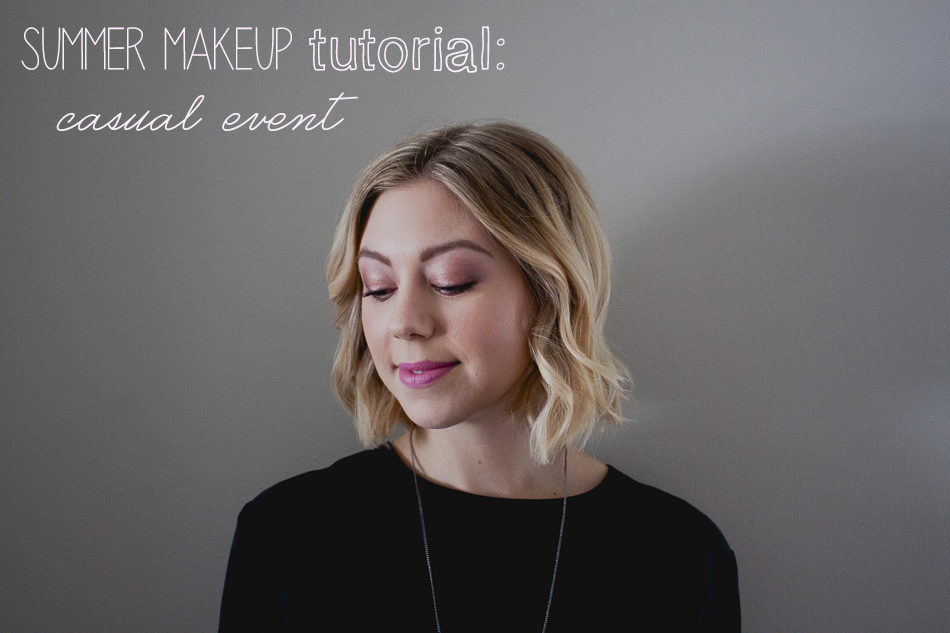 To celebrate our one year blogiversary (and my 26th birthday today-shameless plug) Stef and I decided to film a series of hair and makeup tutorials for summer looks. The first instalment, featuring the loveliest Kristina as our model, is going to be on makeup for a casual summer event (hence the cute caption on the photo) featuring the Naked 3 palette by Urban Decay. I got this palette earlier in the year and any chance I get to use it I jump on it. The colours are are tinted with a rosy pink which can lend to many different eye looks.
Next week Kristina is going to be posting the full look with an outfit idea for those summer weddings coming up over on her blog. Check back with us on Monday for the tutorial on how to get the soft curls pictured above in our second video on hair. Better yet, get ahead of the game and subscribe to our new Youtube channel so you get first dibs on all of our tips and tricks. Let us know in the comments either below or in the video what kind of videos you would be interested in seeing from us.
Thank you all for your support in this amazing first year of our blog!!