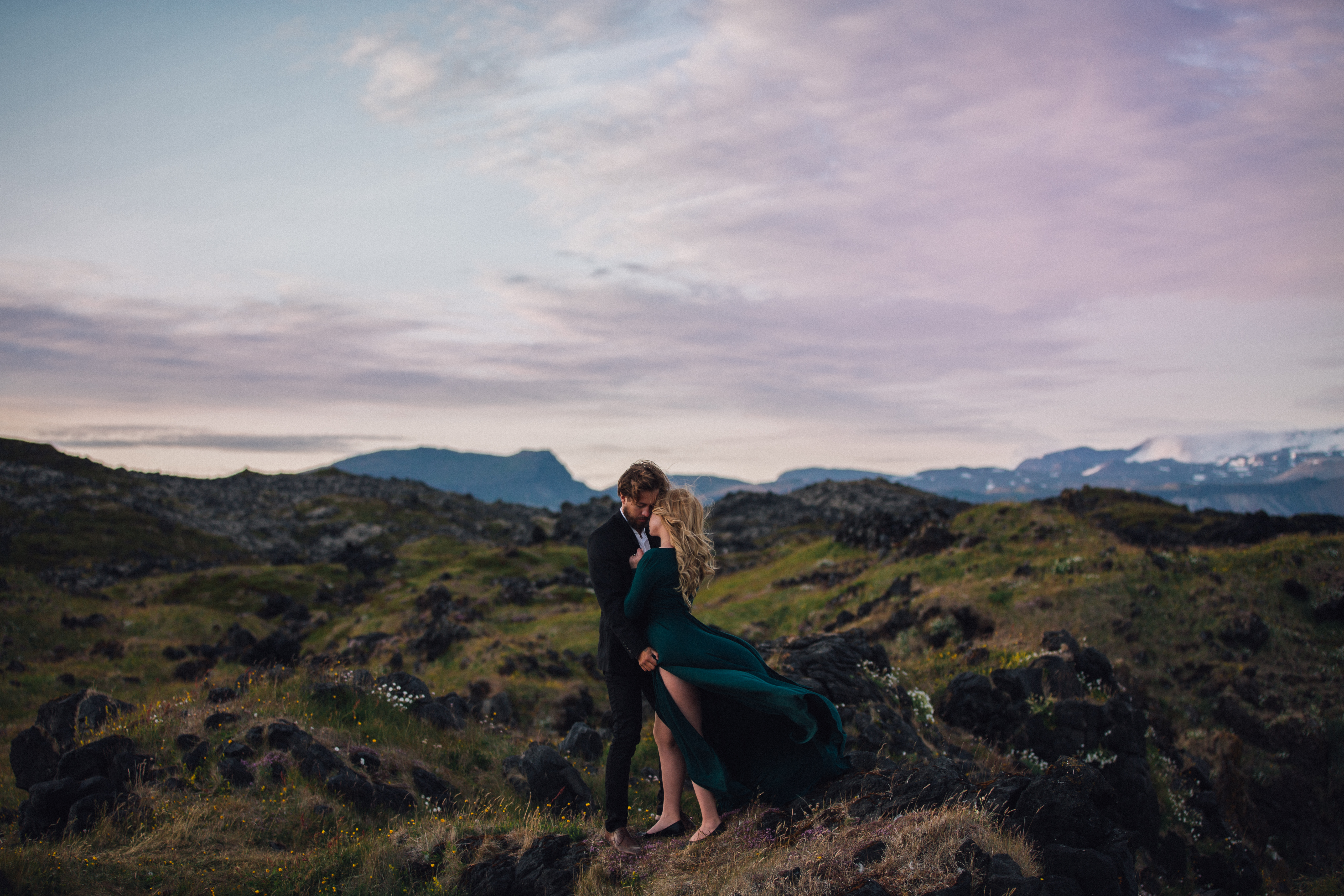 When we heard that a couple was thinking about hiring us for their Iceland elopement this past July all we could do was hope that they would end up booking us and they did! In the 3rd week of July we traveled with Schimine and Stephen along with Nicole Ashley her husband Jon and Stef's husband Drew. Nicole was shooting the wedding along with Jon and Drew came along to drive and play guitar on their wedding day. We wanted to show some behind the scene photo's that Nicole shot since their full magical wedding post is up on her site now.
Having a couple like Schimine and Stephen was a dream for us. They let us help them choose what looks to have for their wedding day and their second day of shooting after their wedding. We were on site with them all day to touch them up and make sure they looked absolutely perfect. I even officiated the wedding ceremony and Stef shot the whole wedding on a GoPro. For Schimine's wedding day look we went with a very Vicoria Secret look with bronzed eyes and a peachy lip with bombshell curls. One the day that we shot their second look we went with a smokey neutral eye and a vampy lip matte lip color from MAC called Sin. Stephen had longer hair so Stef was able to style it in a way that looked truly magnificent blowing in the wind.
We can't thank Schimine and Stephen enough for trusting us all with their wedding day and we know that it was a trip that none of us will forget.