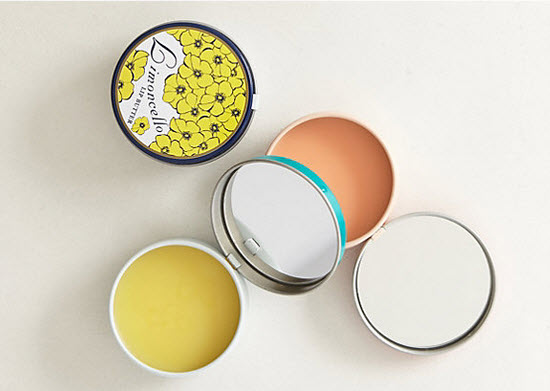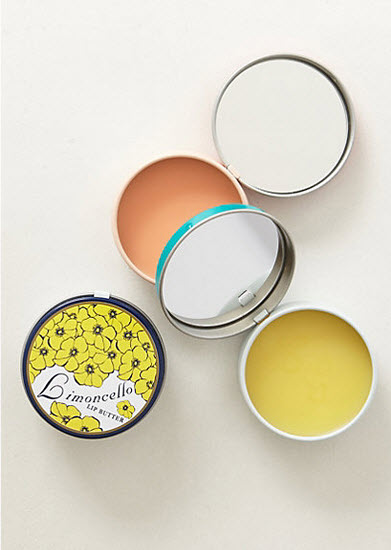 Even though Spring is finally here (if you couldn't tell by the dump of snow we got yesterday) things are still very dry and static prone here where we live in Alberta, Canada. The worst part of the dry air is that your lips never seem to be hydrated and get all cracked and patchy. In comes my lip saviour of the past month which was a random purchase at Anthroplogie: The Soap & Paper Factory Lip Butter. This lip butter is the best lip balm I have come across in a long time and at $12 CAD it is a steal of a deal. I have the Limoncello one and it has the faintest smell of lemons and leaves your lips uber hydrated but with a semi-matte finish. To be honest I bought it without even testing it because of:
a) all natural ingredients.
b) easy to open lid and handy mirror in the inside
c) charming story on the back of the tin about hot beaches in Italy and riding a vespa
answer: all of the above but mostly c! I travelled to Italy when I was 23 and I tried Limoncello for the first time and this lip balm reminded me of all of my adventures in Italy. I am so pleased with it as it leaves my lips hydrated for hours and the packaging is adorable. win  win.