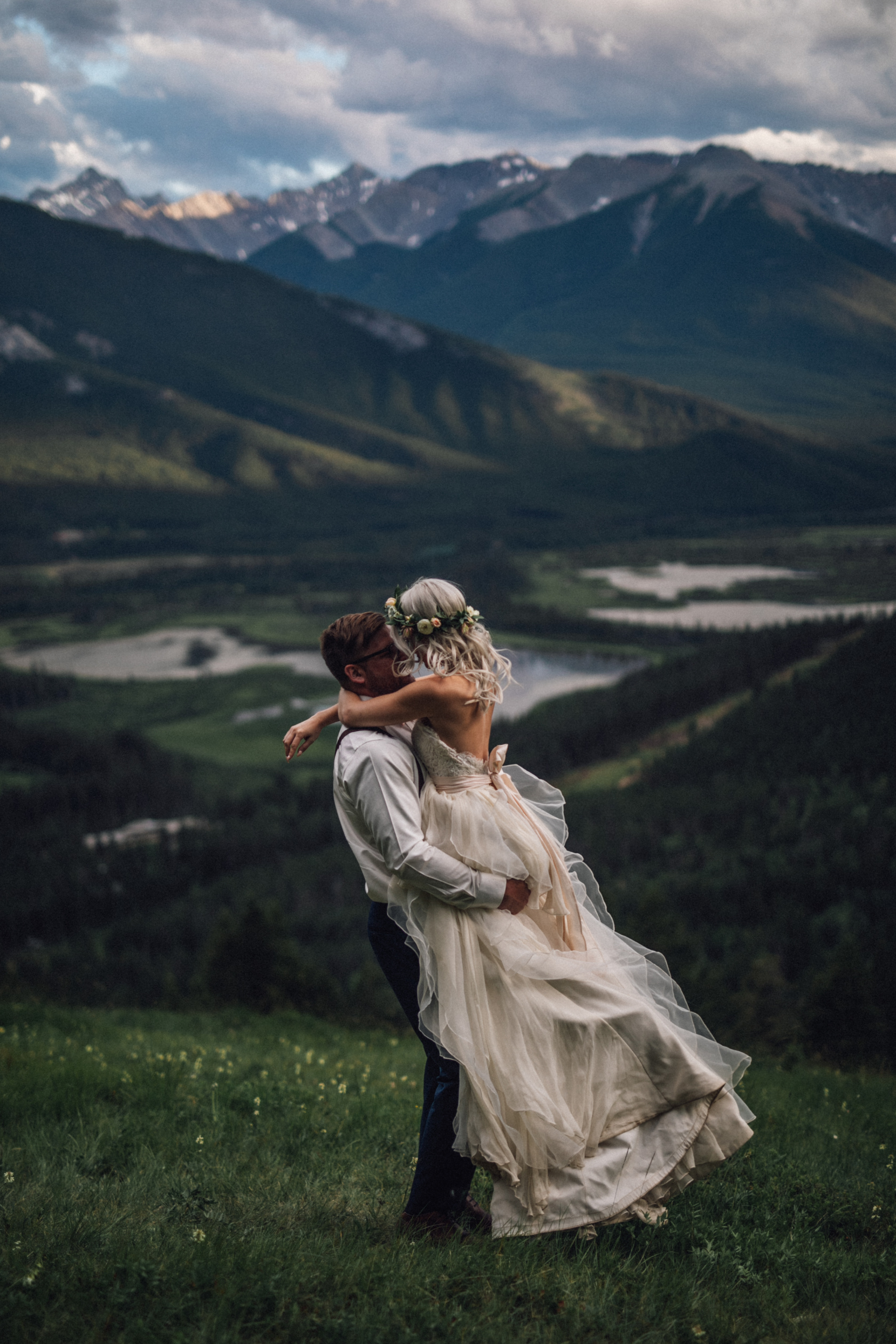 While I was in the mountains in July with Nicole Ashley for two other weddings we managed to also work with the stunning couple that is Brittney and Daniel. They drove out to meet us in Canmore and then we proceeded to watch them frolic in the meadows while Nicole did her magic, which you can see more of here!
Photography by Nicole Ashley Photography
Dress by Hayley Paige from Delica Bridal
Florals Crown by Willow Flower Co.