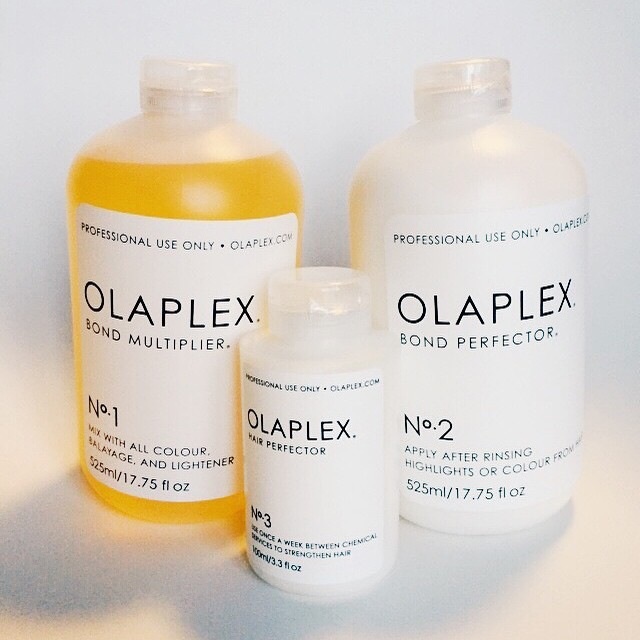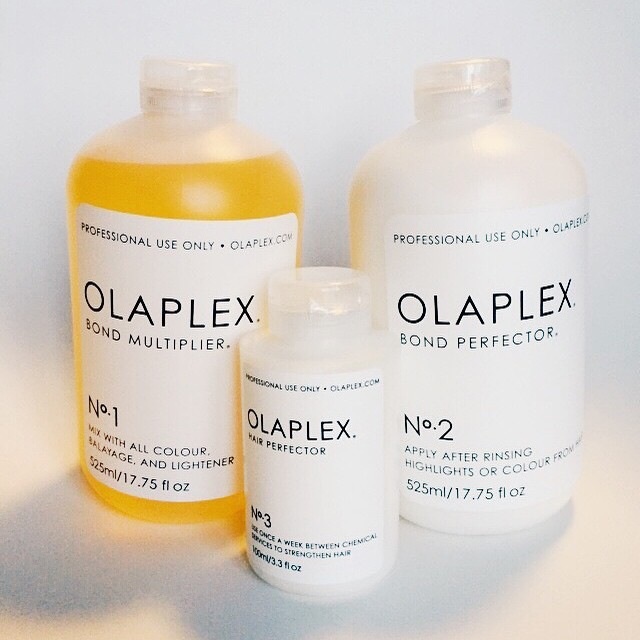 I finally got my hands on this amazing product and wanted to share my journey with you! For those of you who are just hearing about Olaplex for the first time here's the deal…
Olaplex is a brand new add on service, available to any color or pre lightening service. The claim to fame? "Never again have broken hair or compromise the integrity of your hair". When I first read about this, to be honest- I didn't believe it! But after educating myself and actually getting my hands on this product I'm a believer! Olaplex is a product that can simply be added to your lightener. It contains a molecule that links broken bonds in the hair back together again while processing. Olaplex is free of silicones and oils. After processing instead of feeling dry, or brittle hair is left feeling stronger silkier and fuller! Olaplex is the perfect product for those clients who like to push the envelope, or the client that is afraid of change! It offers controlled lift, even when overlapping onto pre lightened hair and acts as 'insurance' for anyone who likes to play it safe!
Head over to our services menu, or contact us to try it for yourself!