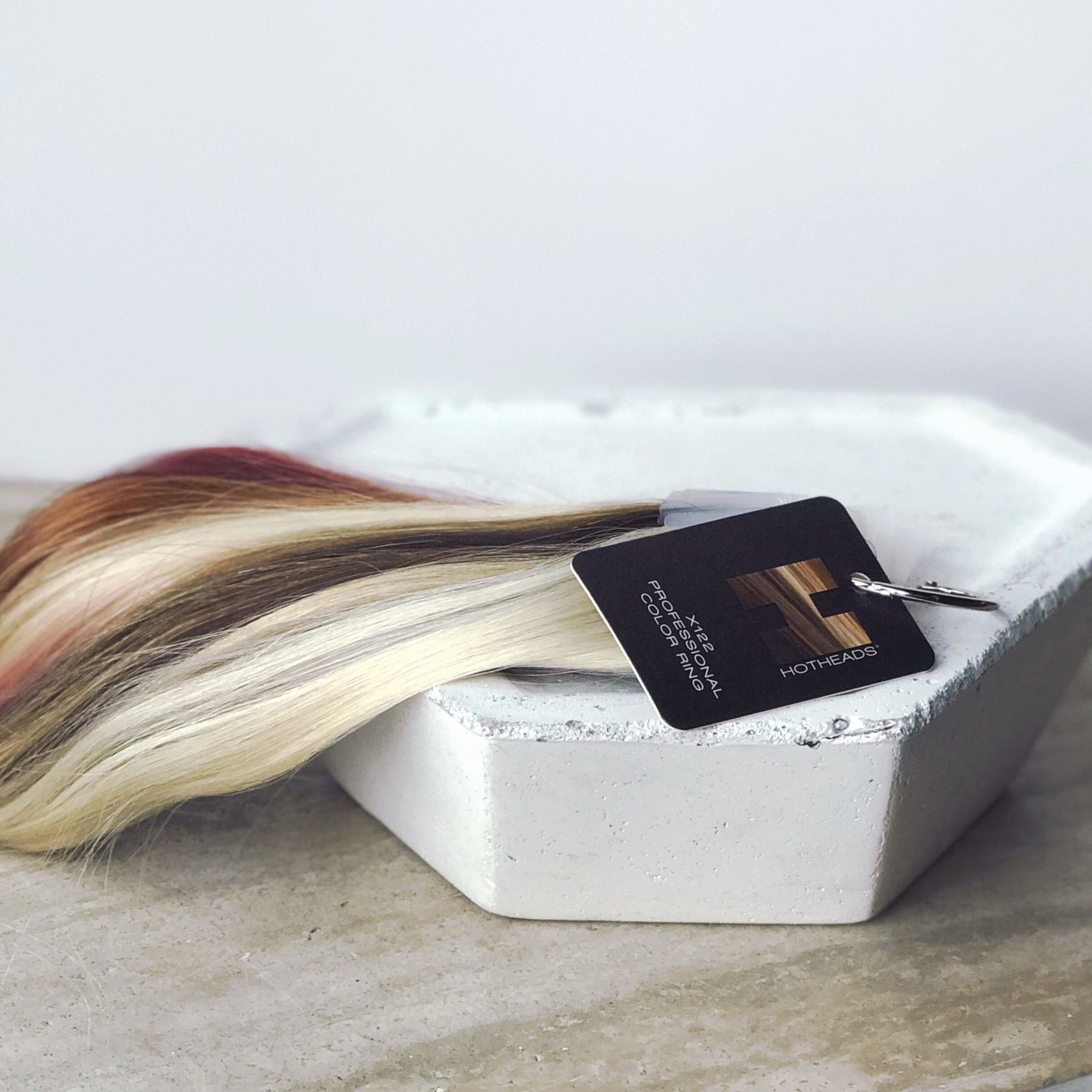 There are so many opinions out there about hair extensions that vary from them being a hair life saver to someone never even considering getting them. In my business Hotheads Hair Extensions have aided so many women through awkward length grow out, adding fullness in limp or thin areas, and the most known reason- adding length and volume throughout your whole head. All of these reasons for extensions are good in my book! Why do I LOVE the Hotheads Hair Extensions brand?
Low maintenance – Once every 7-12 weeks you schedule an appointment with your stylist. Typically the appointment will take less than an hour and a half with a shampoo and blowout included. Your stylist simply removed the extensions, applies new adhesive, and then reapplies the Hotheads Hair Extensions.
Cost effective – Starting rates to put in hot heads at my salon studio is $50.00/bag while other salons in the city seem to charge double.
Awkward hair stage – The perfect aid to an awkward grow out. So many women either deal with post baby hair loss, growing out a short cut, or even hormonal hair changes. Adding in some extensions will assist you in that awkward stage. You will use less heat styling tools and protect the integrity of your hair with a non-invasive adhesive. These extensions allow you to let your hair grow grow grow!!
Add volume – I have a number of clients (including Janna and I….shhh) who use the Ultimate hotheads on the side's/front's of our heads. The ultimate extension packs come in a pack with 10 extensions, giving you 5 pieces on each side. I apply them just above the ear or under any fringe area and voila! you hair looks healthier, thicker, longer and more Disney Princess than you would ever dream!
Length – You really can have mermaid hair! We all go through fazes in our lives when, you know what? We want long ass Kim Kardashian locks. You can take all the multi vitamins, or fish oils you want… but it takes FOREVER! Really- everyone just needs a time in their life when they have mermaid hair that looks, feels and acts like real long hair. Easiest way to achieve it? Extensions my friends. Extensions.
Check out the before and after below of one of my clients! She was growing out bangs and wanted to get past the "mullet" front so I used 10-12″ HotHeads Hair Extensions to fill in that front gap.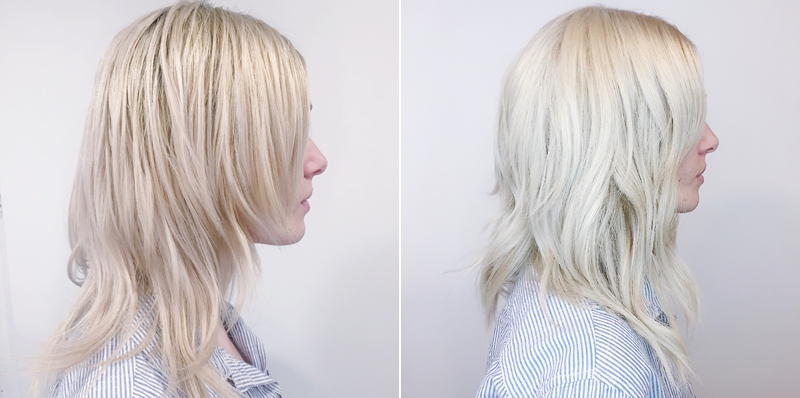 Contact me to book in for a Hotheads Hair Extension consultation so you can find out how these amazing hair extensions can help you achieve the hair of your dreams.